Cable Cars Add to City's Holiday Decor
Friday, December 19, 2014
Twice a month we share some of our favorite destinations in the city and the Muni routes and lines that will take you there.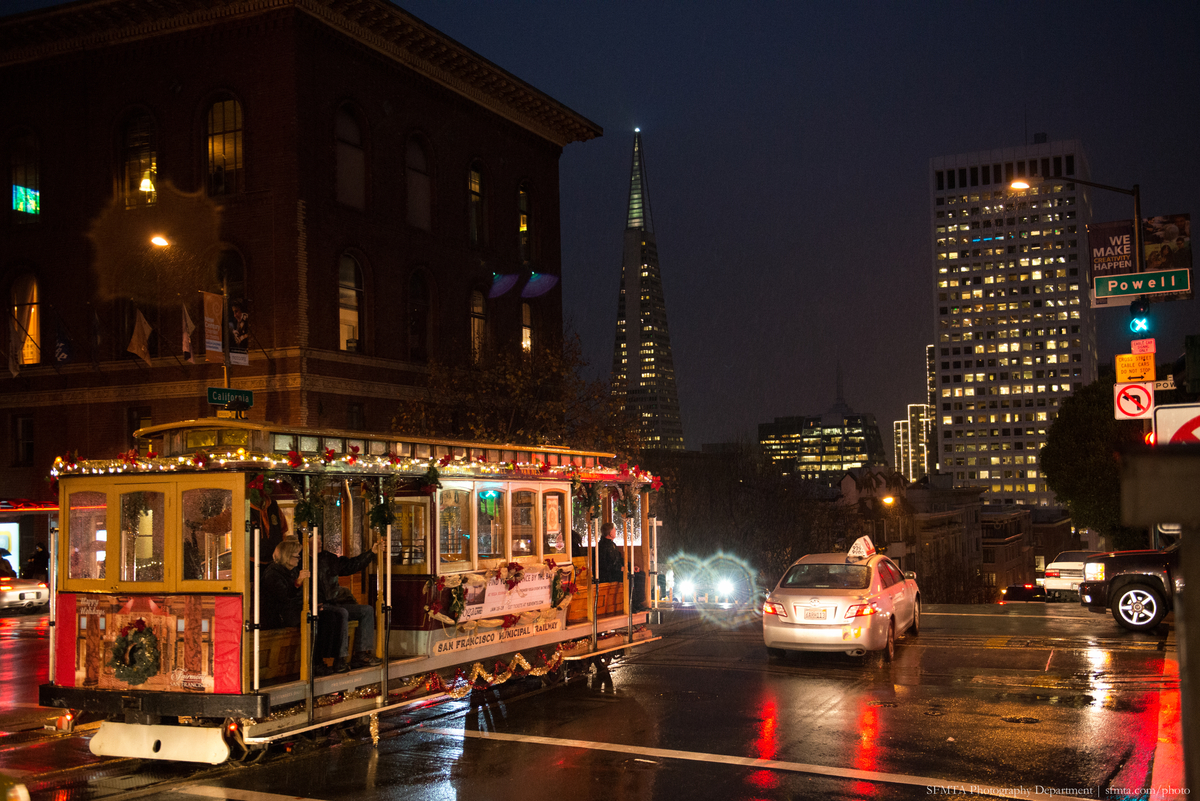 A festive California Cable Car heads downtown. Photo taken Dec. 17, 2014.
Cable Car 4 heads into the holiday glow of Powell Street after leaving the Powell/Market Street turnaround.
The city's iconic cable cars add even more atmosphere to San Francisco during the holidays as staff get into the spirit of the season by decorating Muni's cable car fleet. There's no better time to take a ride on the Powell/Mason, Powell/Hyde or California Cable Car lines than during holiday evenings as the city lights up in celebration.
Did you know?
You can ride free on Muni's cable cars—or on any Muni vehicle—from Dec. 31, 8 p.m. - Jan. 1, 5 a.m.
How to Get There
Muni Metro Lines: Take Muni Metro (J, K, L, M, N and T) to the Powell Street Station and head up street side to Market and Powell to access the Powell Street Cable Car turnaround.
Our two favorite ways to get to the California Line are 1) take any cable car at the Powell Street turnaround and disembark at Powell and California to catch the California Cable Car Line, or 2) catch the Cal line at Drumm Street downtown, just outside the Embarcadero Muni Metro Station.