Celebrating SFMTA Staff for a Successful APEC Conference in San Francisco
Monday, November 20, 2023
San Francisco has officially wrapped up the Asia-Pacific Economic Cooperation (APEC) Leaders' Meeting after an exciting week that put the city on the world stage. We'd like to take a moment to recognize the staff from across our agency who spent countless hours and brought their expertise to make APEC a success. It was truly all-hands-on-deck for this effort, and everyone who works at the SFMTA deserves credit for showing why we are a world-class transportation network. 
SFMTA security and Parking Control Officers played a key role in creating safe conditions for the APEC conference.
The restricted areas around the conference zones were carefully coordinated with our street engineers and planners to make sure everyone who attended could remain safe. Our sign shop brought those plans to life with the signage to tell people which areas were closed to traffic. Parking Control Officers (PCOs) then positioned themselves to create a perimeter around the security zones, directing traffic and supporting motorcades. The work by SFMTA security to keep our staff and riders safe during all of this was essential to make APEC possible in San Francisco.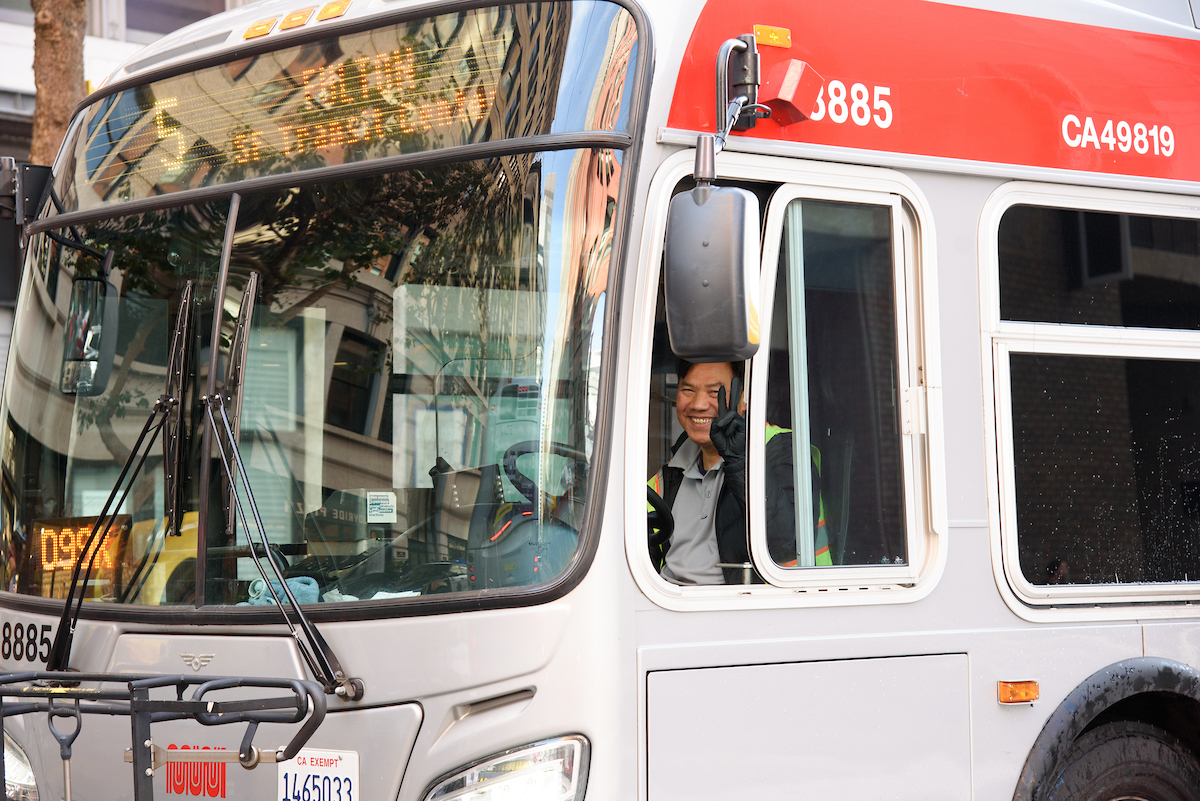 Our Muni transit staff worked hard to create plans around APEC, and harder when those plans faced sudden changes.
Our Transit staff worked for months to plan Muni reroutes around restricted areas and create new schedules, temporary signs to alert riders and contingencies for any last-minute changes. Our Muni operators skillfully navigated the reroutes with help from our Transportation Management Center staff who monitor road and metro conditions. We were able to get riders safely around crowded or restricted areas thanks to these efforts. Our Muni Transit Ambassadors and Transit Fare Inspectors were on our vehicles to prevent any incidents onboard, and our maintenance teams kept Muni running smoothly. 
Paratransit and Taxi services teams worked diligently to make sure that people with mobility needs who live in the security zones were able to access their homes. The Muni Transit Assistance Program (MTAP) made sure our kids got to school without incident. 
An event of this scale and its travel impacts called for immediate public outreach and customer communications efforts, and our Communications, Outreach & Marketing division sprang to action. The team made sure everyone traveling in SF understood the magnitude of APEC, helped people plan ahead and provided real-time travel alerts during unfolding impacts.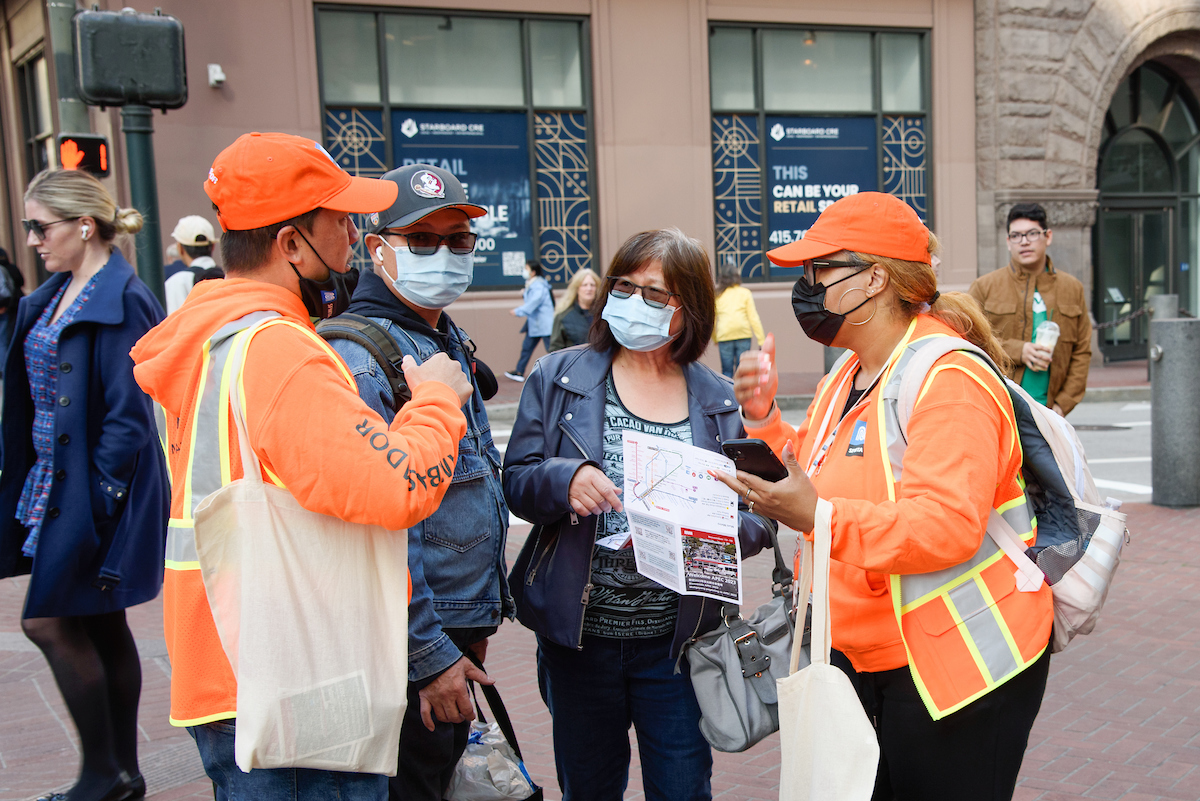 SFMTA staff get dressed in orange to volunteer themselves as ambassadors to help people find their way around San Francisco during large events. 
Members from divisions across the SFMTA volunteered their time to work as ambassadors to help people find their way around the city. They equipped themselves with maps of the temporary Muni reroutes and brought their knowledge of how to make sense out of navigating San Francisco during this busy event.  
We couldn't be more thankful for all the work by our staff to make APEC successful while keeping life moving for visitors and people who live and work here. Moments like this make us proud to work for this great city. Thank you, San Francisco!