Celebrity Voice Announcements Welcome Back Muni Riders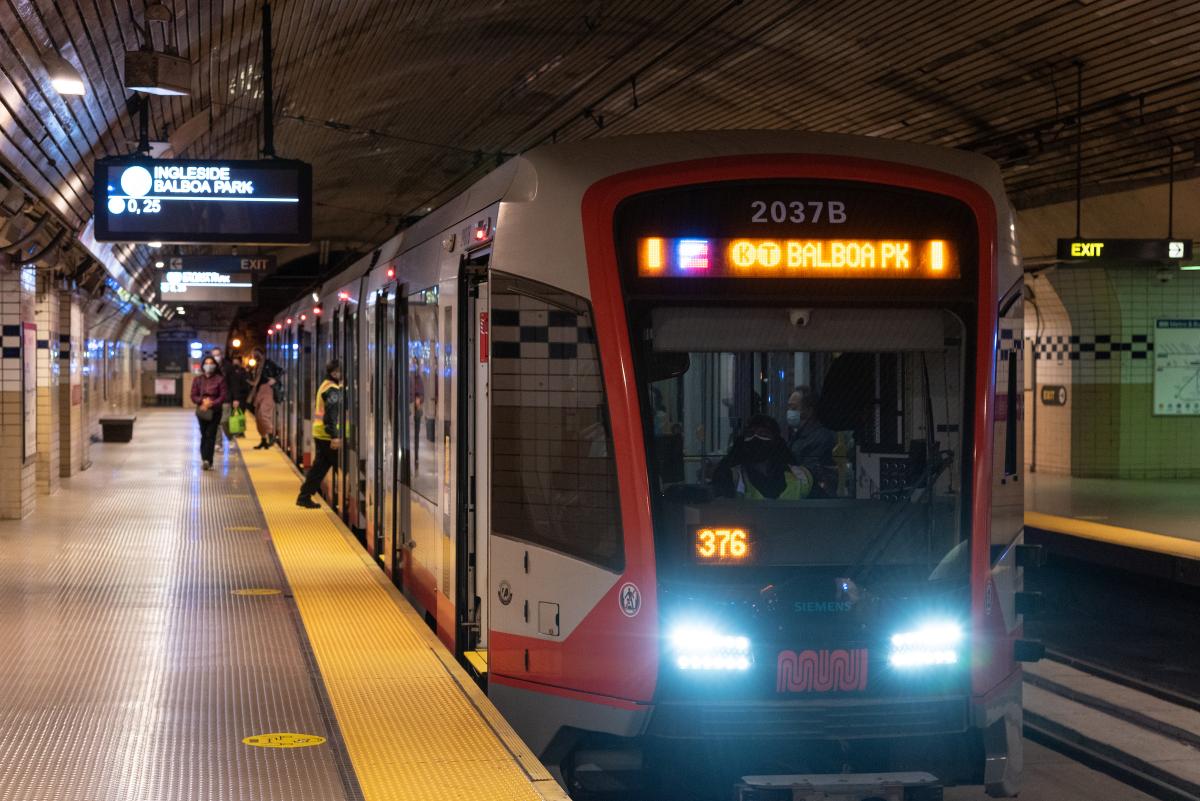 In case the folks announcing "Welcome back Muni riders!" and "Thanks for riding Muni!" when you ride our buses or trains sound familiar, you're not mistaken. Those are INDEED celebrity voices!
Since the SFMTA's Muni Service Restoration on May 15th, riders have been entertained with welcome back greetings and thank you announcements from local legends in our Metro subway stations and on various rail and bus routes all around the city.   
Celebrities providing voiceovers as a fun way to welcome back riders include San Francisco Mayor London Breed, celebrity chef Martin Yan, Forty Niners legend and wide receiver Jerry Rice, award winning actor and SF native BD Wong , voice of the San Francisco Giants Renel Brooks-Moon, play-by-play announcer of the San Francisco Giants Dave Flemming, and San Francisco's queer and trans non-profit community service and performance order, The Sisters of Perpetual Indulgence. With many more to come!
By the way, did we miss anyone? Which local San Franciscan or celebrity would you like to hear?
To our riders: we thank and appreciate you for choosing Muni after such a tough year. We hope this campaign brings some joy to your trip. The SFMTA is dedicated to helping you reach your destination anywhere in San Francisco as the city reopens.
Looking ahead to August, pending pandemic protocols, more than a dozen bus routes that were temporarily suspended due to pandemic-related service reductions will be restored. With this effort we plan to bring 98% of San Francisco within two to three blocks of a Muni stop.
The SFMTA would like to thank our celebrities for lending their voices as we connect San Francisco through a safe, equitable, and sustainable transportation system. We look forward to seeing you onboard! As Mayor London Breed says, "We're so happy to have you back on Muni!"