Central Subway Tour - Behind the Scenes
You may have heard about our fun tour with Mayor Edwin M. Lee through the Central Subway tunnel yesterday. We appreciated the opportunity to share the progress with him and Supervisor Julie Christensen.
We enjoyed the brief summary from the morning's event on ABC 7 news.
You can read our press release here or learn more about the tunnel construction and the rest of the subway project over on our sister blog, The Central Subway Blog.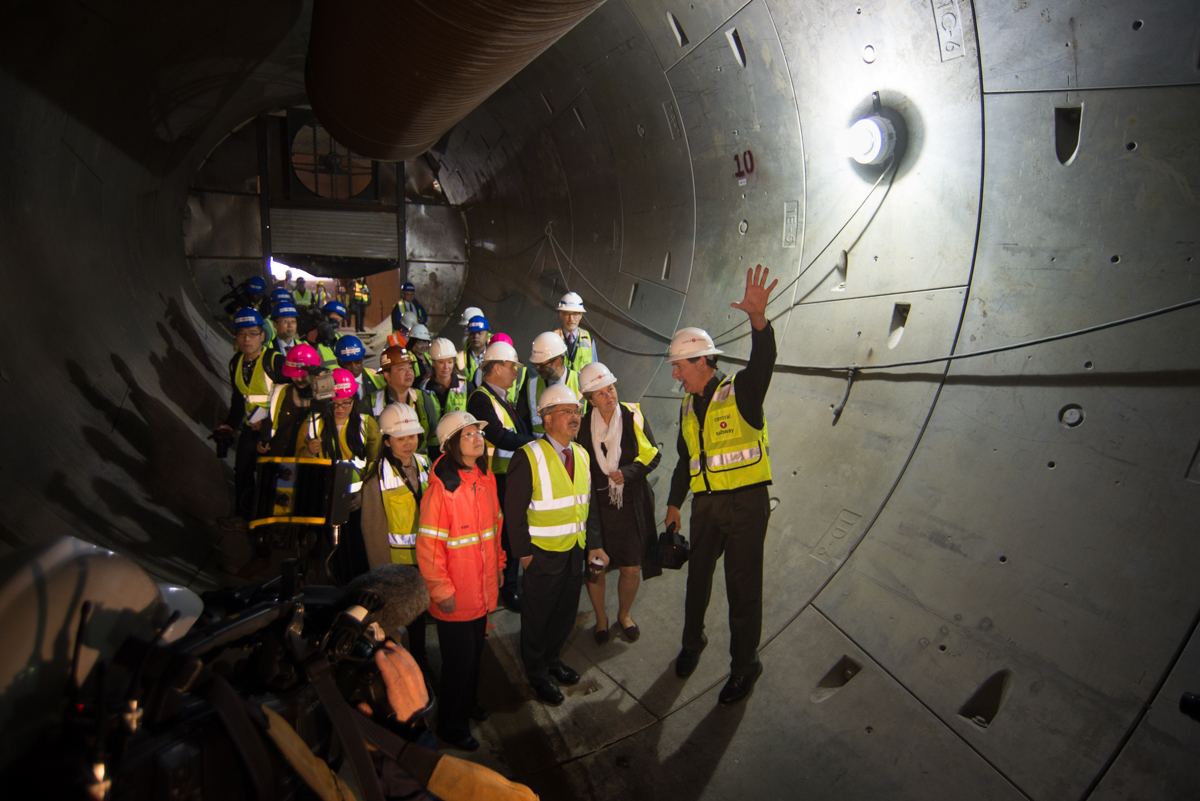 Central Subway Program Director John Funghi provides an overview and update to Mayor Lee, Supervisor Christensen and members of the media.

Jane Wang, Central Subway design engineer, walks with Mayor Ed Lee and Supervisor Julie Christensen to discuss the project.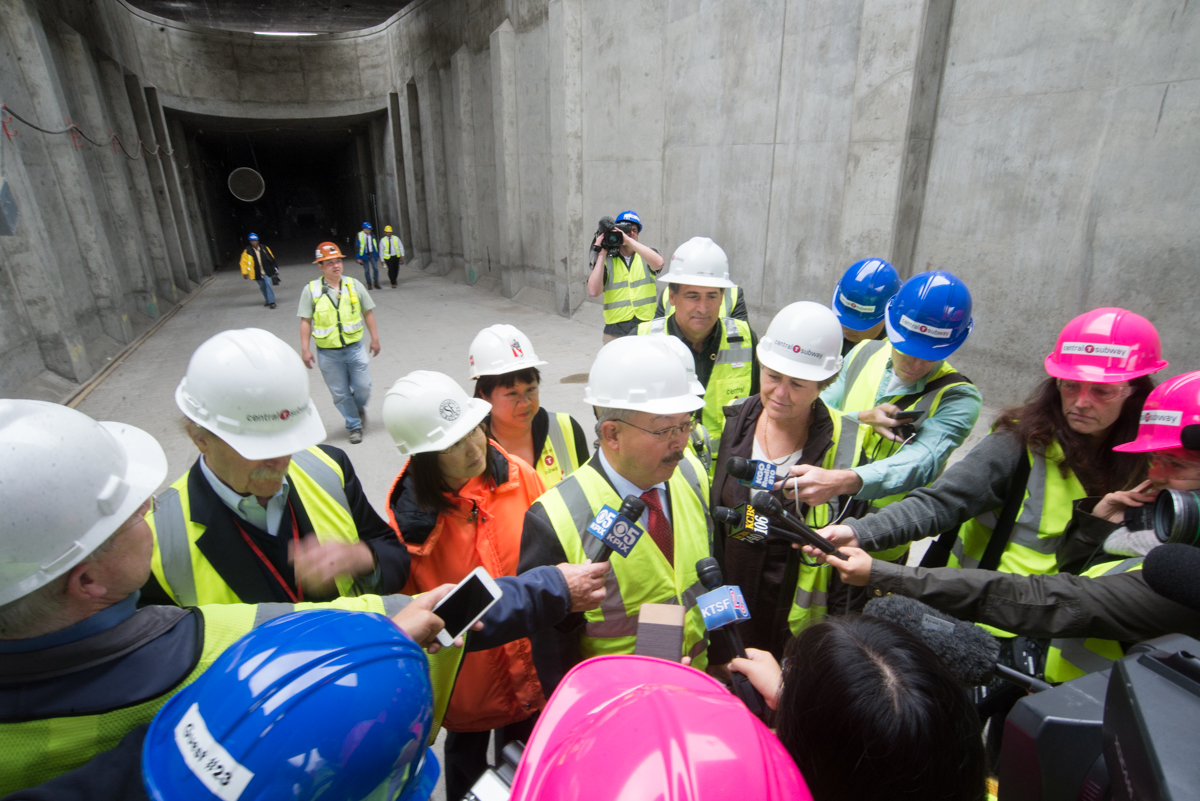 Members of the media hear comments from Mayor Lee, who is flanked by SFMTA Chairman Tom Nolan, Central Subway project staff and Supervisor Julie Christensen.
Each Tuesday we bring you a tidbit of transit news or trivia, either from our own backyard or from around the globe.