Convenient and Reliable: Providing Operators with Some Relief
Working an office job can lead to any number of things being taken for granted — using the restroom whenever you feel like it, for instance. When you're on the road all day, like Muni's 2,000 plus operators, instant access to a restroom isn't an option and preplanning restroom breaks throughout the day is a must. As you can imagine, Muni reliability suffers without reliable and nearby restroom access. An average Muni route, such as the 1 California or 33 Ashbury/18th, can take between 43-85 minutes one-way.
That's why in 2012, with a big push from the SFMTA's Director of Transportation, Ed Reiskin, an agency-wide task force was established that pulled together all our resources to work on a solution for each location that needed facilities—these are typically at the end of a route or line. And this year, after agreements were reached for most operators to use existing restrooms in nearby businesses or government buildings, we've finished four out of six new restrooms to be built this year. 
Historically, Muni operators simply used the facilities at gas service stations throughout the city. However, as many of the service stations began to close during the 1970s and 1980s, operators were left without those reliable facilities.  A study conducted from 1983 to 1985 of Muni operators showed that they suffered from increased hypertension as a result of inadequate restroom access. Clearly, this wasn't a trivial issue. As a result, approximately 17 restrooms were constructed between 1990 and 2005.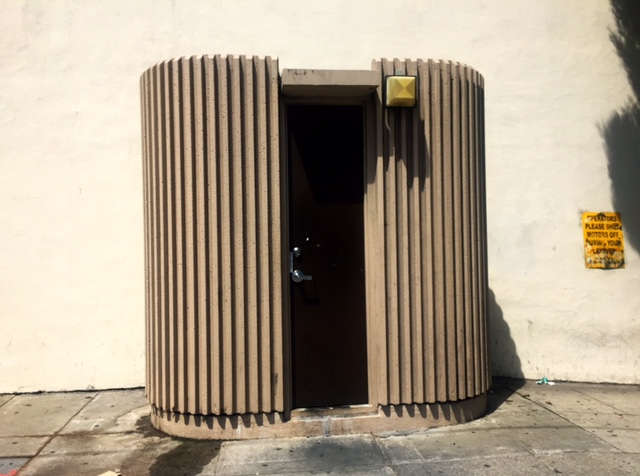 Operator Convenience Station at North Point Street and Van Ness Avenue, built in the late 80s.
This work continues with our agency-wide task force who negotiate licenses, leases, use permits and free/public restrooms within office buildings, schools, libraries, gas stations and stores near bus terminals. These solutions aren't available for every route, though. Safety, security, business hours and wait times must also be considered. When all options have been exhausted, the team looks for a site to place an operator convenience station or restroom. These prefabricated units are ADA compliant and can be re-located if the bus terminal were to get moved due to service changes.
During the approval process and the subsequent construction, we work closely with the surrounding community and our city partners to overcome project delivery challenges. The agency wants to make sure Muni Operators feel welcome in the communities we serve and who host the convenience stations.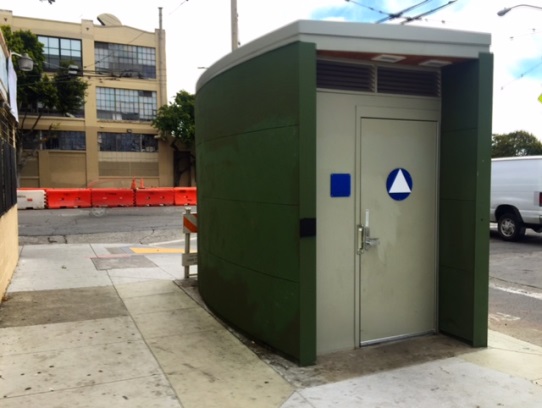 Operator Convenience Station at 25th Street and Potrero Avenue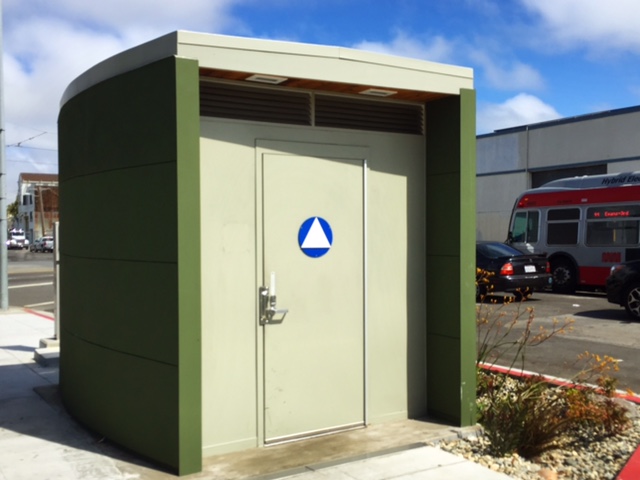 Operator Convenience Station at Hudson Avenue and 3rd Street
This year, the task force has constructed four of the six stations planed for phase 1:
48th Avenue and Ortega
25th Avenue and Potrero
3rd Street and Hudson
3rd Street and Fitzgerald
A fifth is expected to be completed this month, and the last one later this year. Two more phases of work have been identified to add more.
By providing reliable restroom access, the ultimate goal is to help meet the health and safety needs of Muni operators, who keep this city moving, and improve Muni's reliability by reducing unplanned stops. 
For more information, please visit the project page.