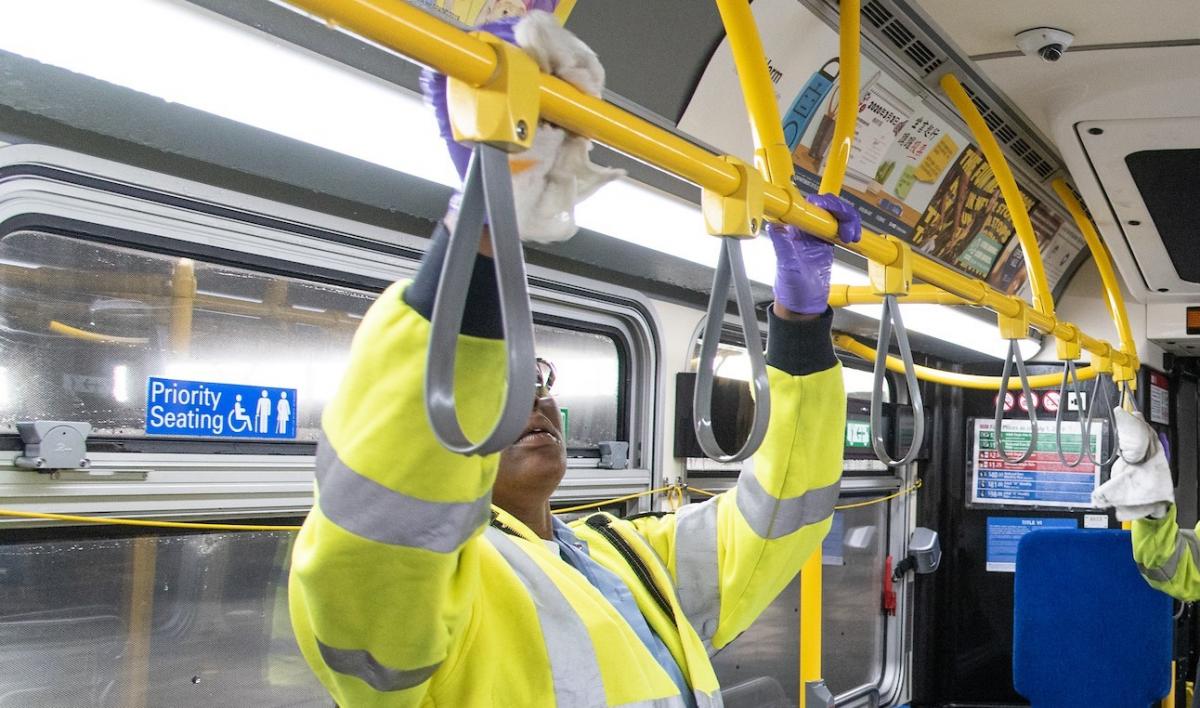 On Friday we shared the following message with many of our email and text (SMS) alerts subscribers. Please subscribe to Muni Alerts for real-time service updates or to our blog posts for more information.
We are closely watching what is happening with the novel coronavirus (COVID-19), around the world and at home. We continue to communicate with health officials and city partners as we monitor developments in response to the declaration of a local emergency in San Francisco.
There remains no specific risk to transit or paratransit riders regarding Coronavirus. 
However, the City and County of San Francisco recommends that vulnerable populations (60 and older, or have a health condition, such as heart disease, lung disease, diabetes, kidney disease, or have a weakened immune system) limit outings and avoid community events. If you are a paratransit customer and you need to cancel a previously scheduled SF Access trip, please call 415.285.6945.
We will continue to keep our customers and our online audience up to date with the latest from health officials on Twitter and Facebook.
For the Department of Emergency Management updates, text "COVID19SF" to 888-777.
Muni car cleaners, station custodians, and paratransit personnel clean vehicles and high-touch surfaces regularly. Daily vehicle cleaning includes safe, strong disinfectants on high-touch surfaces at the end of service. High-touch surfaces such as railings in Muni subway stations are cleaned approximately every four hours. 
Please keep in mind that surfaces where people touch – bars or doors – should not be considered sanitized. The surface is only clean until someone touches it or coughs or sneezes nearby. 
To help prevent the spread of coronavirus locally, we need your help. There are simple daily precautions the public can take to help prevent the spread of respiratory illnesses such as Coronavirus.
The San Francisco Department of Public Health and the Centers for Disease Control and Prevention (CDC) recommend these precautions to protect against coronavirus, and we urge you to follow them:
Wash your hands often with soap and water for at least 20 seconds, especially after going to the bathroom, before eating, and after blowing your nose, coughing or sneezing.
Avoid touching your eyes, nose and mouth with unwashed hands. 
Cover your cough or sneeze with a tissue, then throw the tissue in the trash.
Stay home if you are sick. 
If the situation changes, we'll work with health authorities and city partners to keep customers and employees safe. 
Please visit San Francisco 72 Hours (sf72.org) or San Francisco Department of Public Health (sfdph.org) for more updates and information.
Additional resources:
Twitter
@SF_DPH
@SF_emergency 
@CAPublicHealth
@CDCgov
Facebook
San Francisco Department of Emergency Management
CA Public Health
Center for Disease Control and Prevention
Webpage
San Francisco Department of Emergency Management
CA Department of Public Health
Center for Disease Control and Prevention