Director of Transportation Report: January 21, 2020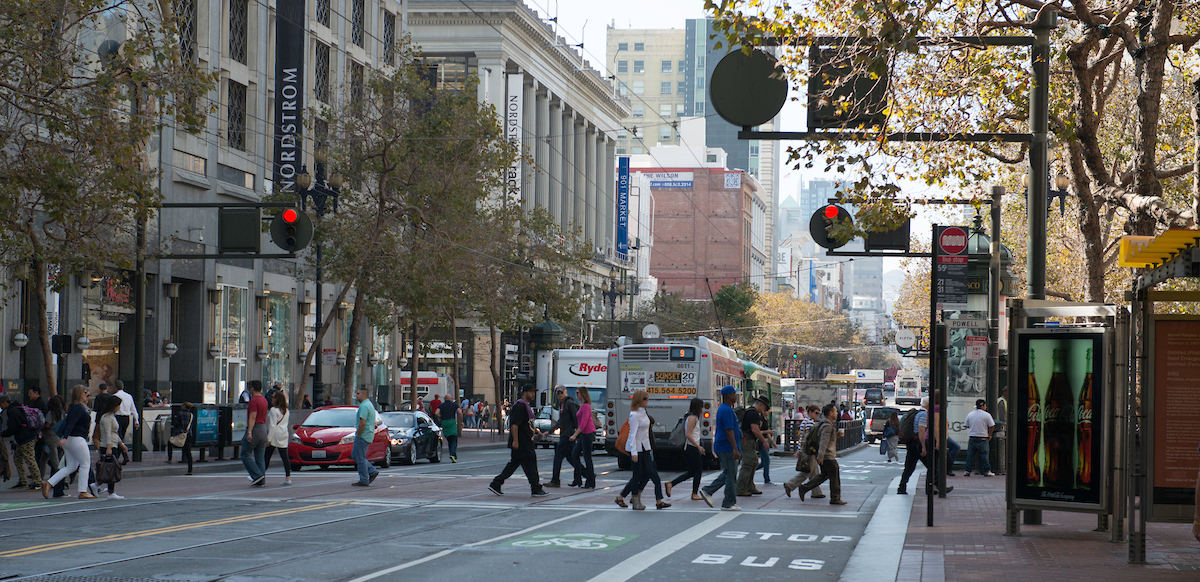 In this week's Director's Report from the SFMTA Board of Directors meeting, Jeffrey Tumlin gave updates on the following topics:
Vision Zero
Two fatalities since the last board meeting, both of which are also still under investigation making it too early to determine whether they are Vision Zero fatalities according to our Fatality Reporting protocol, but regardless we send our condolences to friends and families of each victim.

Rapid Response has been conducted for three severe injury crashes also under investigation by the San Francisco Police Department, but on 43rd and Fulton where a pedestrian was severely injured by a motorist, additional daylighting is being installed on top of the recent improvements such as larger, more visible signal heads.
Shared Scooter Permit Program Update
Permitted scooter companies were required to submit a plan describing their commitment to piloting adaptive scooters by Jan. 15. The pilot will continue through the course of the permit program.

"Adaptive Scooter" is defined as a powered shared scooter allowing access for people with various physical disabilities. The SFMTA does not require a specific vehicle type or service model. Permittees all submitted different vehicle design and service models.

Approximately 50 adaptive scooters will be available that include two and three-wheeled devices with the option to sit or stand.
Central Subway
Permanent power has now been provided to the Union Square Market Street Station in conjunction with PG&E.

The contractor is making substantial progress at all stations.

Request for Board approval will be forthcoming on key contract modifications necessary for substantial completion:




Automatic Train Control System

Closeout backlog of task order contract modifications

Substantial completion of the project remains for June 2020 with a revenue operations date of summer 2021.
Market Street Ribbon Cutting
Starting Jan. 29, Market Street will officially become car-free eastbound from 10th to Main and westbound from Steuart to Van Ness.

Market Street is home to half of the top 10 intersections for pedestrian and bicycle collisions.

Each year since 2014 the area averaged over 100 injury collisions per year - 75 percent of them involving people walking or biking.

Work to implement this change has already begun.
Our Board of Directors meeting is usually held on the first and third Tuesdays of each month. To watch the meeting in full, go to SFGovTV.