Director of Transportation Report: June 4, 2019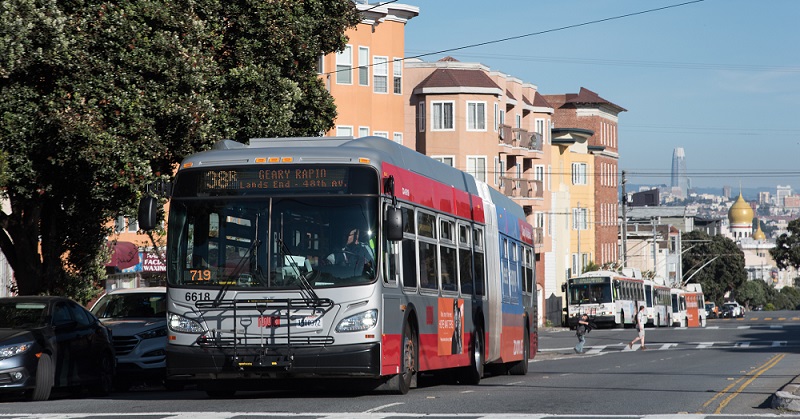 In this week's Director's Report from the SFMTA Board of Directors meeting, Ed Reiskin gave the following updates:
Vision Zero:
We are sad to report that there was another fatality on our city streets. On Wednesday, May 29 at 5:25 a.m., an 85-year old woman was struck while crossing the crosswalk at the intersection of Geary/Laguna. This is the 15th fatality of the year.

This particular intersection is part of the Geary Rapid Project where we have recently implemented signal changes to allow additional crossing time for people crossing Geary. We also adjusted the signals to ensure that northbound and southbound vehicular phases go separately, reducing the likelihood of cars striking people crossing Geary. Feedback from the community has been positive.
Operator Availability:
Last Friday, we welcomed 41 new Transit Operator graduates to the SFMTA family. We'd like to thank Vice-Chair Borden and Director Brinkman for joining Director of Transit, Julie Kirschbaum in congratulating the largest training class in recent history.

The class included

a dozen Chariot drivers who came to the agency through CityDrive, a free program that provides career pathways for those interested in pursuing careers in transportation.
July 1 Fare Changes:
The SFMTA Board's automatic fare indexing policy, which links fare increases to inflation and labor costs, goes into effect July 1. Muni fares will increase by $.25 for adult cash single rides and by $.15 on discounted fares.

Monthly pricing on Clipper will also increase by $3 and $4 respectively for the M and A fares. These include BART riders within City limits.

We continue to incentivize pre-paid options, by way of MuniMobile and Clipper, by offering a discount on full-fare, pre-paid single ride tickets. The cost of these fares will remain at $2.50 when purchased electronically.
…. And more.
To watch the meeting in full, you can stream it on sfgovtv.org.