The End to Muni's Operator Shortage
Tuesday, November 24, 2015
With Thanksgiving just around the corner, we wanted to celebrate both a group of people we're particularly thankful for this year and the end of an era we think you'll be grateful has come to a close.
Since September 2014 we've hired and trained nearly 700 new Muni operators. Thanks to them (and to everyone who participated in bringing them on board), Muni's operator shortage is now officially over.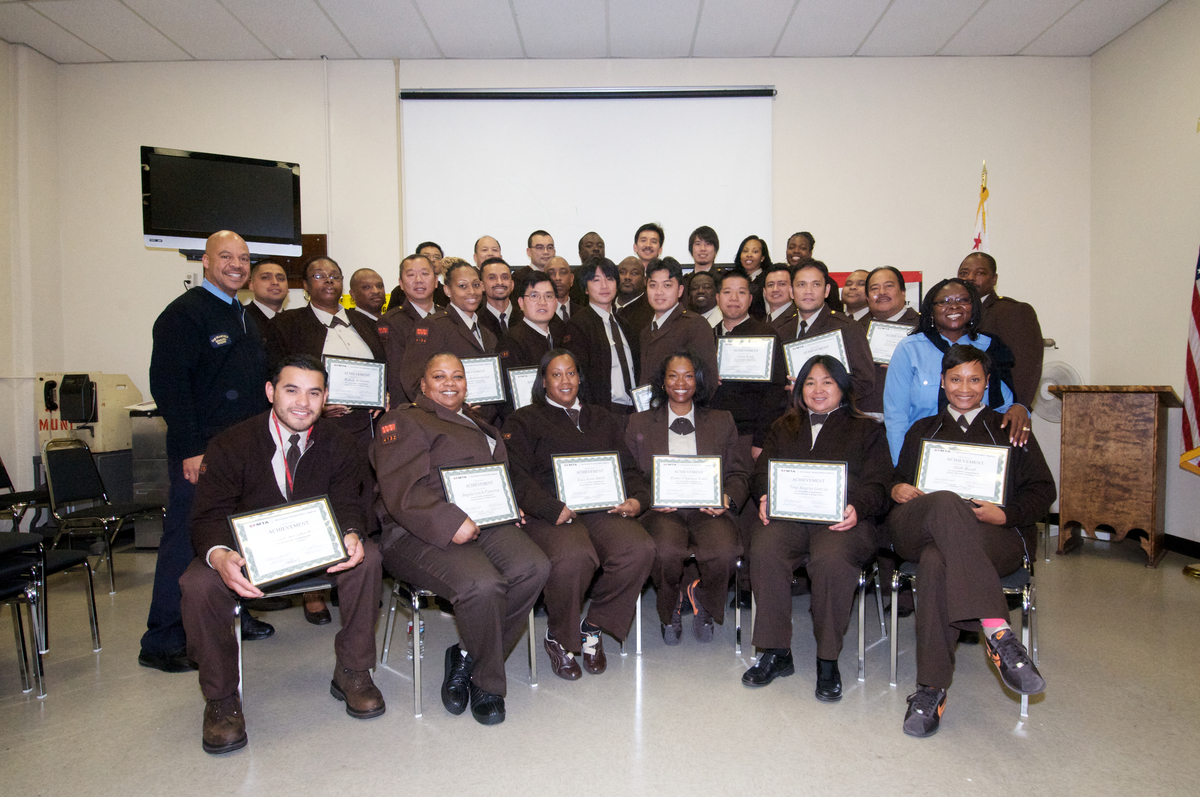 A new group of Muni operators at graduation. Welcome! 
Being short-staffed on operators had plagued Muni for years. Even if you didn't know about it, you probably felt the effects.
When our operator shortage was at its worst last year, we were missing 5 percent of our scheduled trips each day. A "trip" is one bus heading in one direction (inbound or outbound). You may think 5 percent doesn't sound too bad—"95 percent service delivery, hey, that's an A!" But let's put that into perspective.
At Muni, we schedule 8,800 bus trips every single day. So 5 percent of 8,800 gives us 440. That means that at one point we were missing 440 scheduled bus trips daily. 
That's unacceptable, and we know it. That's why we've been working so hard to fix it.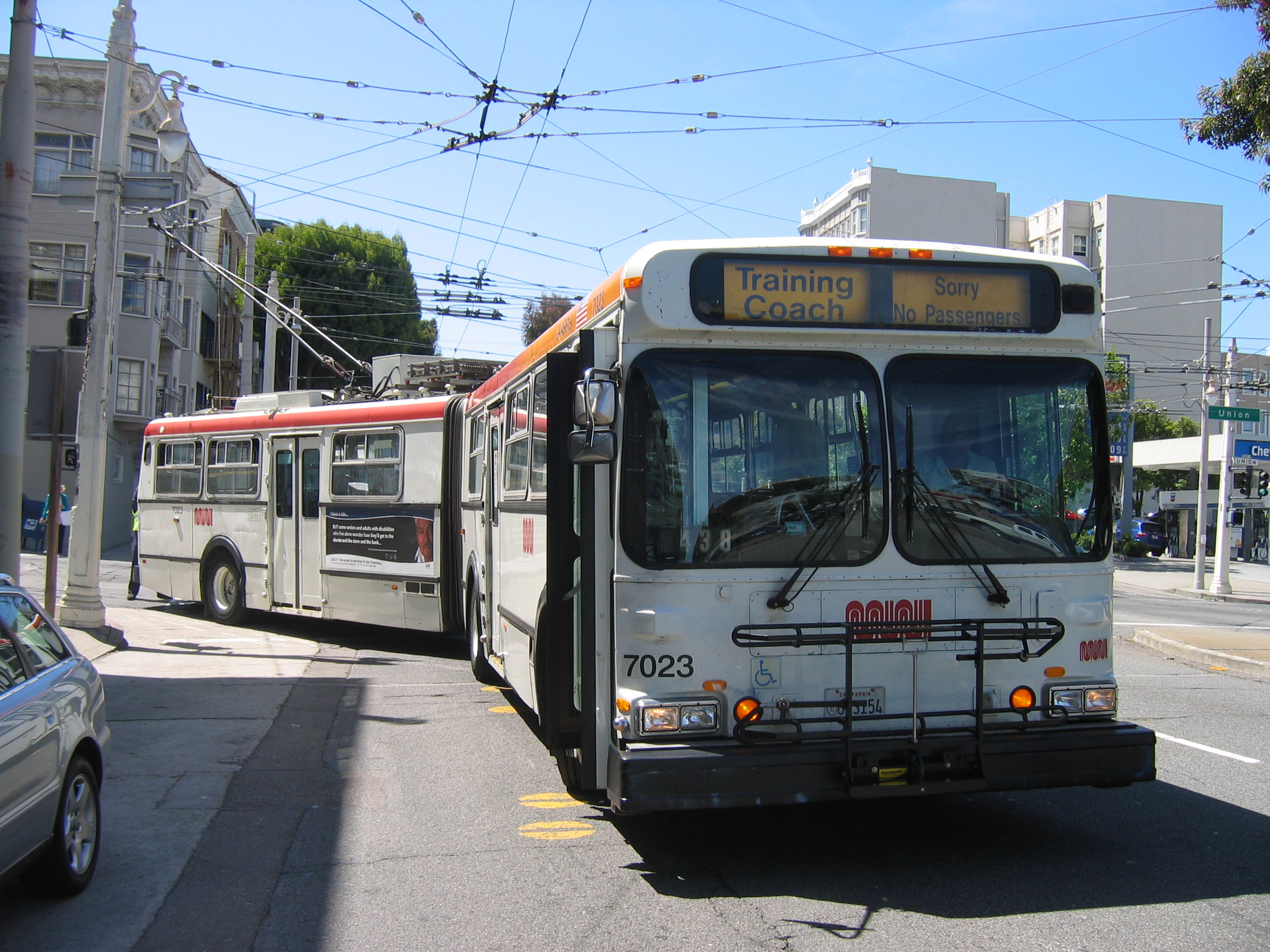 New Muni operators getting trained on how to navigate the streets of San Francisco in a 60-foot trolley coach. 
With a full staff of operators now on board, we've been able to deliver over 99 percent of our weekly scheduled service consistently for months. Even more remarkable, for 150 days in a row we exceeded the voter-mandated Proposition E goal requiring Muni to deliver 98.5 percent of scheduled service. This is the first time Muni has accomplished this goal since Prop E's inception in 1999.
But our hiring initiative went above and beyond just ending the shortage; we wanted a surplus of operators. With more operators available, we could not only put scheduled service on the streets—we could also add more service. And starting in January 2015, that's exactly what we did.
This year alone we've launched three separate service increases in January, April and September. These increases put more service on 27 of Muni's most crowded lines and are making a world of difference. Reliability has improved system-wide, most notably on the lines that received these service boosts, and crowding is going down too.
After the April and September service increases, weekday ridership increased by about 10 percent on improved routes.
On the 38R Geary Rapid, one of Muni's most popular lines, ridership has increased by 13 percent while crowding has decreased by about 30 percent.
After extending the 7X Noriega Express to the Financial District, ridership increased by 17 percent.
These major improvements would not have been possible without the hard work of the nearly 700 women and men who became Muni operators over the past year, along with their more senior colleagues. We thank you for your part in making Muni better.