Enforcement in Residential Parking Permit Areas to Resume September 14th
Wednesday, September 2, 2020
To make more parking available to neighborhood residents as more businesses open, enforcement of parking time limits in all Residential Parking Permit (RPP) areas is set to resume September 14, 2020. Vehicles with a valid permit for their area, those displaying a disabled placard or vehicles with disabled license plate are exempt from the time limits. If you don't have a valid RPP for an area, you will be required to move your vehicle a minimum of one block before the time limit expires.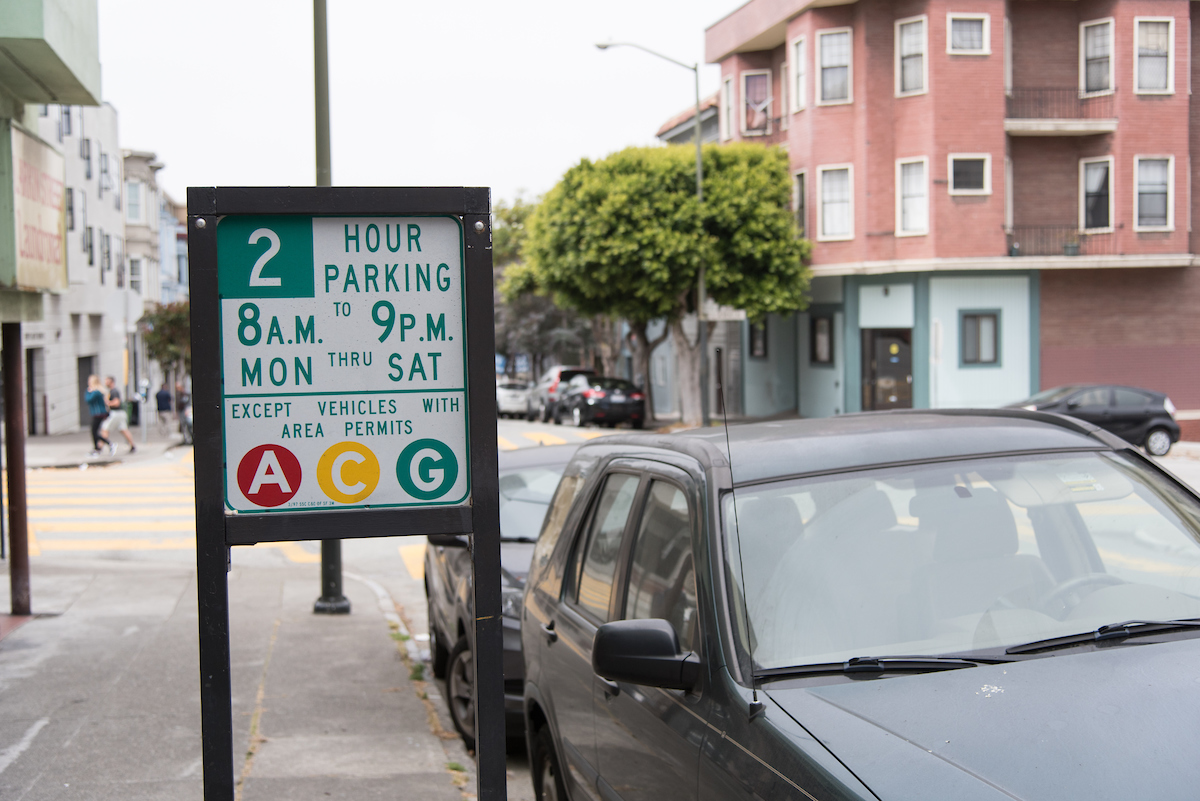 A picture of a residential parking sign.
At the start of shelter in place earlier this year, enforcement within RPP areas was temporarily suspended. As more of the city reopens to activity, parking rules are restarting to be sure the limited supply of curbside parking is available for residents, customers of local business and visitors. SFMTA Parking Control Officers have begun placing warnings on vehicles without a valid permit that are parked in RPP areas so people can prepare to renew or get a permit.  
Apply or Renew Online!
To make it easier for residents to purchase a permit prior to September 14th without having to come to the SFMTA Customer Service Center, we created a new online application process. Residents who need to apply for a new permit or to renew an expired permit may apply online or download an application.
Don't wait until it is too late: Turnaround time is about one day for online purchases or two weeks in the mail. Once you are approved, you will not get a citation even if your permit sticker has not yet arrived.
While we encourage customers to use the online application, customers who need to apply in-person can use the re-opened SFMTA Customer Service Center at 11 South Van Ness.  Prior to your visit, please download and complete the application and bring your vehicle registration and proof of insurance with you. Don't forget to wear a face covering – they are required for everyone's protection.   
For more information, please see below for specific programs for each of the following situations: