The Golden Gate Park Shuttle: Back and Better than Ever!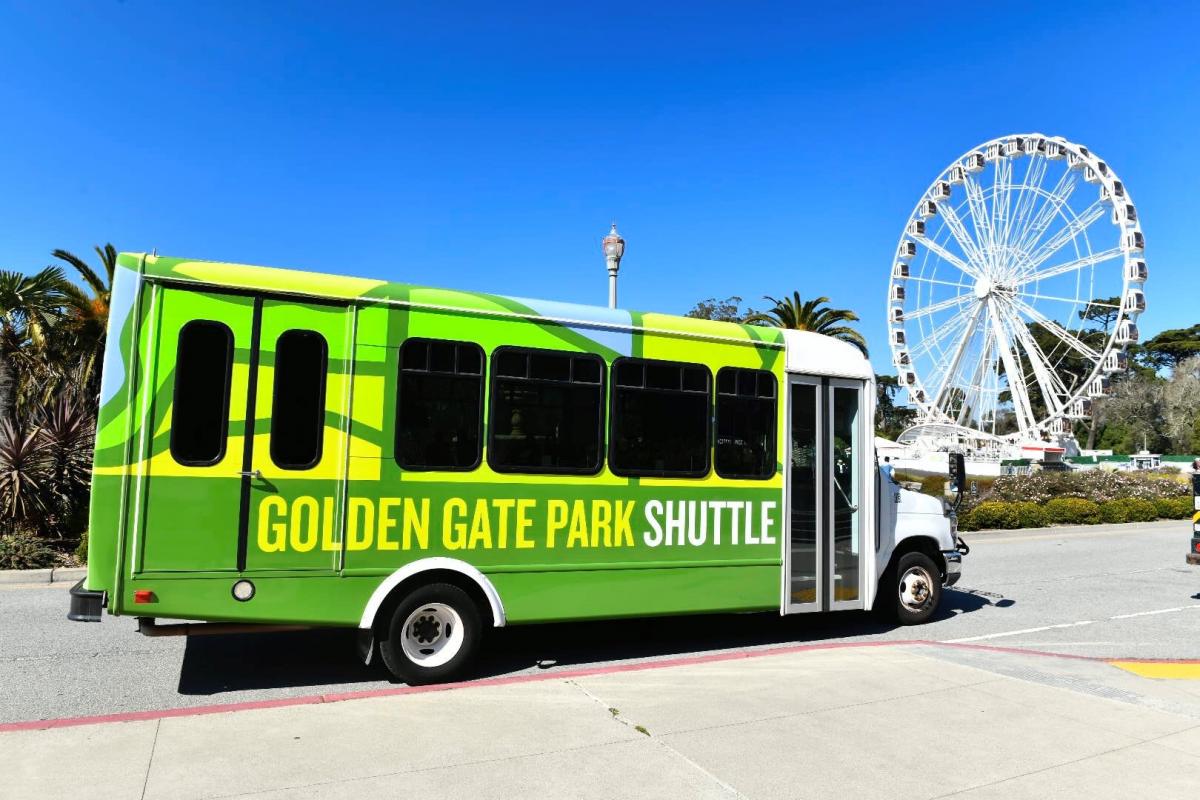 Over the months of outreach that the SFMTA and our colleagues at the San Francisco Recreation and Park Department conducted for the Golden Gate Park Access & Safety Program, we heard a lot of feedback on the park shuttle. Specifically, that it needed some TLC.  
Now, the Golden Gate Park free shuttle is getting the major overhaul it deserves. This past weekend, Rec & Park and the SFMTA began rolling out some key improvements to the shuttle—starting with expanded service, a longer and more connected route, more stops, and shorter wait times. These upgrades were informed by feedback from the numerous older and senior residents and members of the disability community, and will create a more accessible, reliable, and enjoyable experience of Golden Gate Park and its cultural institutions.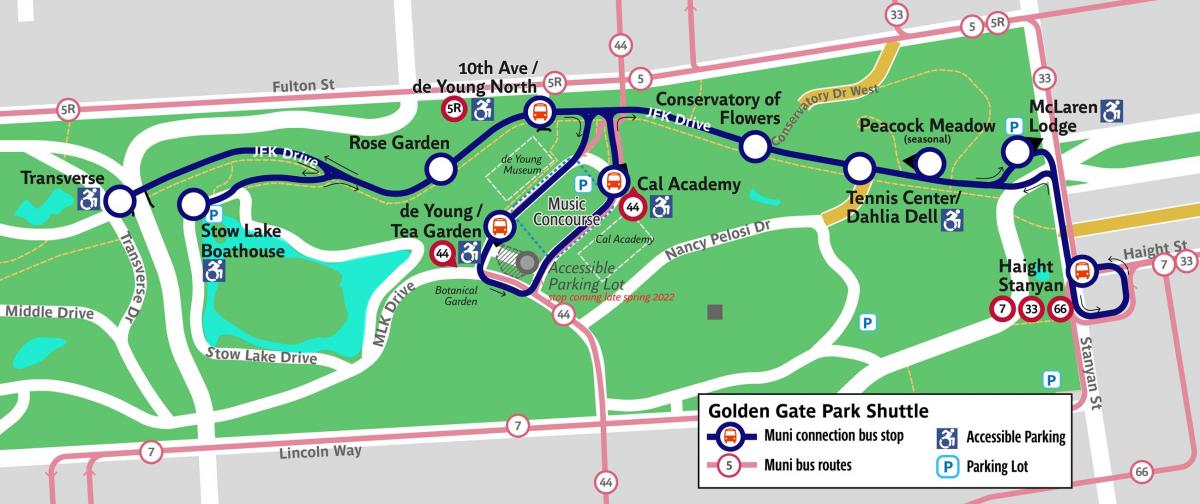 Here are some more details on all the improvements:  
New weekday service from noon to 6 p.m. with pickup every 20 minutes 
Adding a third shuttle to existing weekend service from 9 a.m. to 6 p.m. with pickup every 15 minutes 

Connections to the Haight Ashbury neighborhood and its cafes, shops, and bus lines, as well as the park's renovated Stanyan Street edge.   

Shuttle information that is easier to find and use online, including on navigation apps.  

New stops, including:  
Stow Lake Boathouse and café, with easy access to Strawberry Hill and its lakeside path, waterfall, picnic areas and Chinese Pavilion. 

Haight and Stanyan streets near Whole Foods Market with connection to Muni lines 7, 33 and 66.  

10th Avenue/de Young Museum stop a short distance from the 5-Fulton and closer to the museum's entrance than ever before.  
Before, the shuttle only ran on weekends—and only along JFK drive. Now, we're taking steps to integrate the shuttle into the rest of our Muni network and transportation system—in addition to all the improvements above, you'll now see the shuttle appear on all Muni maps. 
More good news: the recent upgrades are just the first step toward improving the Golden Gate Park Shuttle. More stops, new seating, better signage, and bus shelters are on the horizon—and we're looking forward to welcoming you on the new and improved shuttle!