Happy 120th to the 14 Mission Line!
Thursday, September 18, 2014
That's right, the 14 Mission has been in operation for 120 years.  "Born" on September 15, 1894, the 14 Line has expanded and undergone some major rebuilds over the years since streetcars first started rolling to the outskirts of SF way back when.  While it's not the oldest line in the City, 120 years is certainly a milestone to be noted.  Get the full scoop from the Market Street Railway Blog.
Here are a handful of shots of the 14 through the years from the SFMTA Photo Archive.  Just imagine these scenes next time you're travelling down Mission Street on one of SF's most vital and historic lines!
Be sure to follow us on Twitter, Google+, Flickr, and Instagram or check out our website filled with historic transportation photos!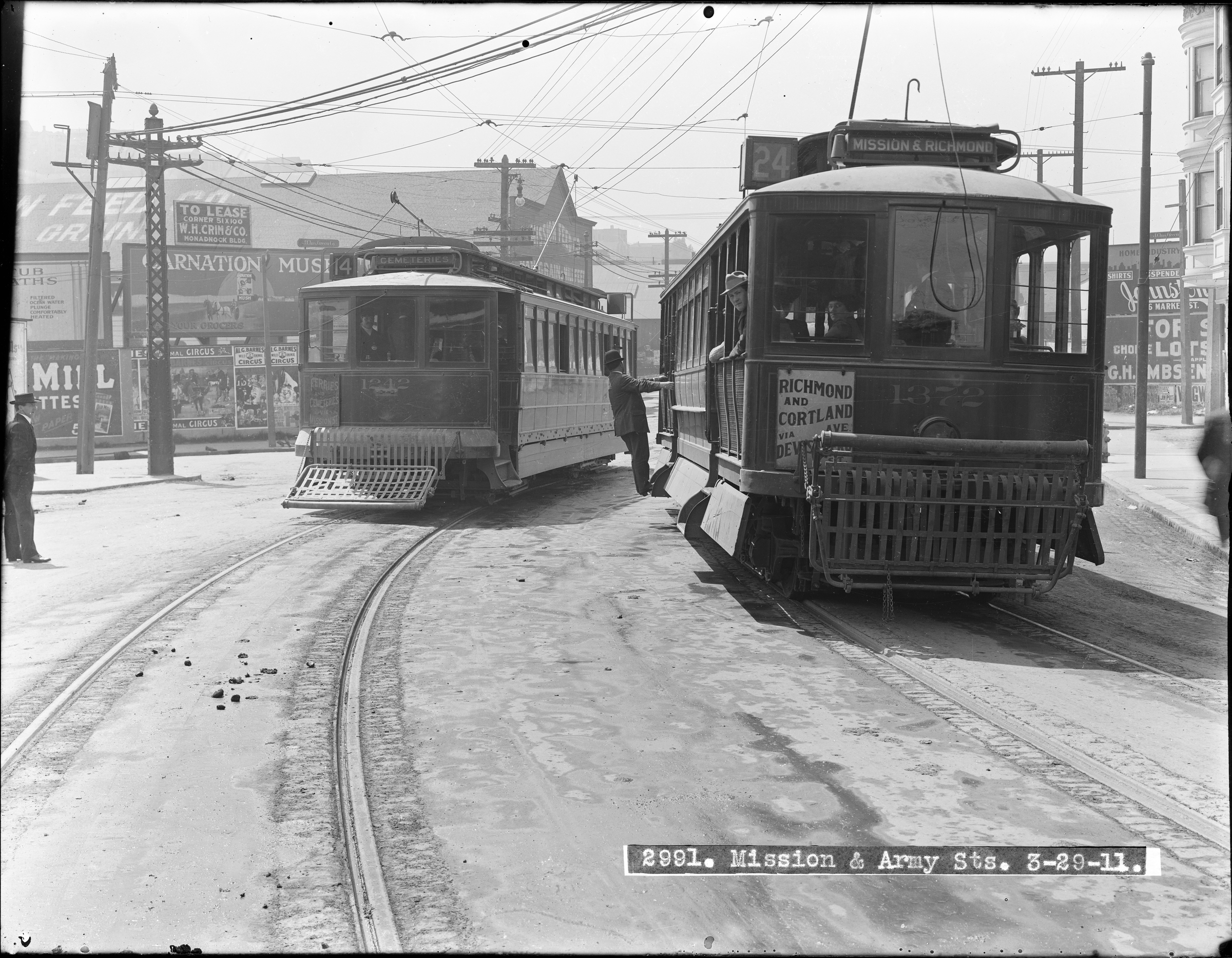 Streetcars 1242 and 1372 at Mission and Army Streets | March 29, 1911 
Overhead View of Mission Street Reconstruction, Looking North from 22nd Street | July 24, 1936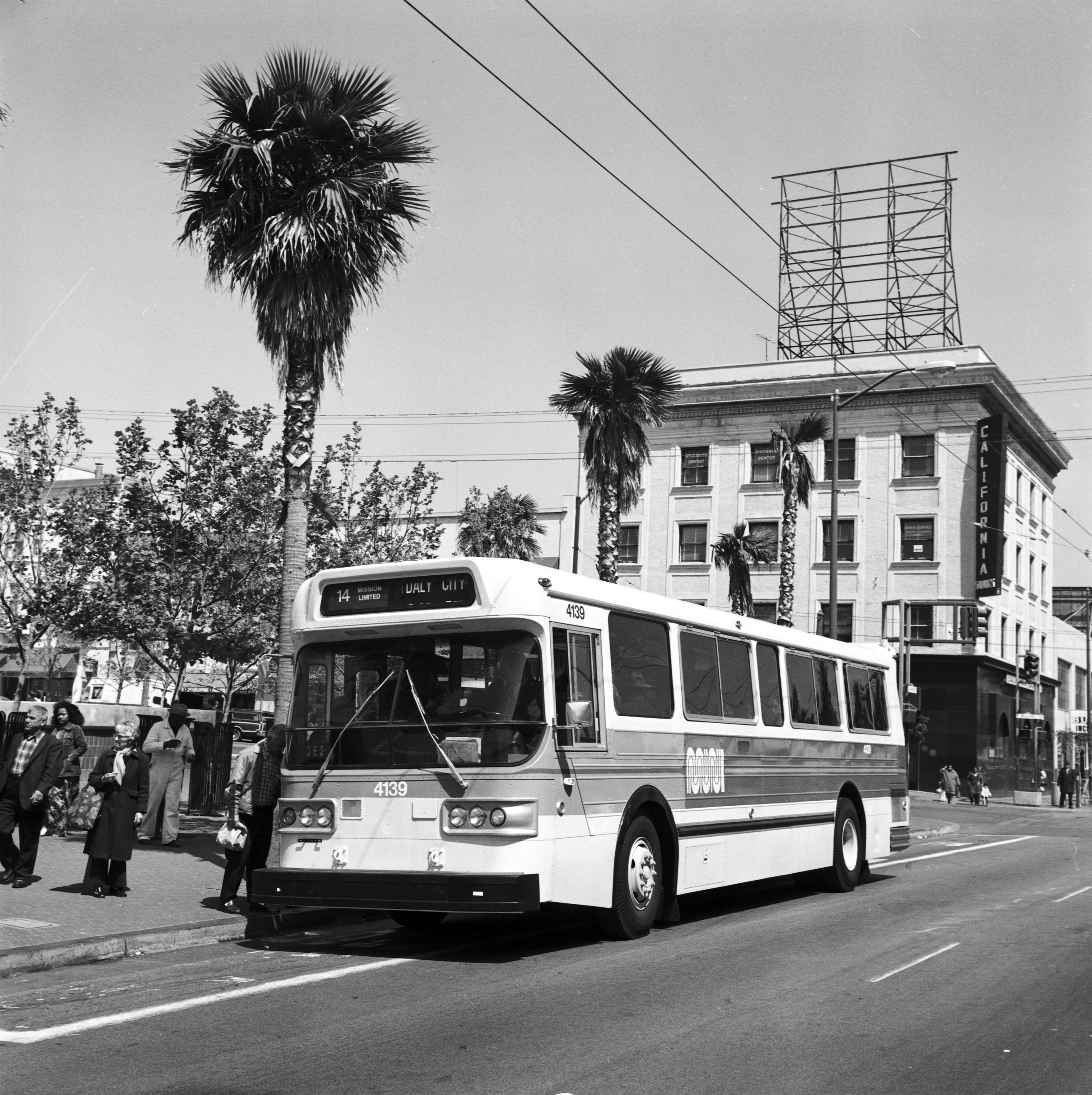 New AM General Motor Coach in Service at Mission and 16th Streets | May 6, 1975