History in Motion: New Photos from the 1960s to 1980s Now Online
We've been hard at work in the SFMTA Photo Archive and recently uploaded two large collections of photos from the early 1960s to the 1980s to our website. These photos, both color and black and white, give a glimpse into the day-to-day operations of Muni and the streets of San Francisco. Here's a selection of shots from this brand-new batch of photos, many of which have not been seen outside the Photo Archive in years. 
This shot shows a typical evening rush hour scene from the mid-1970s taken at Market and Powell Streets. 
The color photos from this era are all part of a collection that was most likely used for presentations, studies and as general "stock" type photos of San Francisco, streets and Muni facilities and operations. Subjects include project documentation, copies of maps and charts, street scenes and "before and after" type photos showing Muni improvement projects being implemented. 
This photo was taken on Haight Street during the 1967 "Summer of Love" to document the huge increase in traffic congestion along the corridor during that summer. 
The black and white photos from this new set of images were shot between 1962 and 1979 and cover a wide range of subjects from project documentation to typical street scenes, employee awards and public events.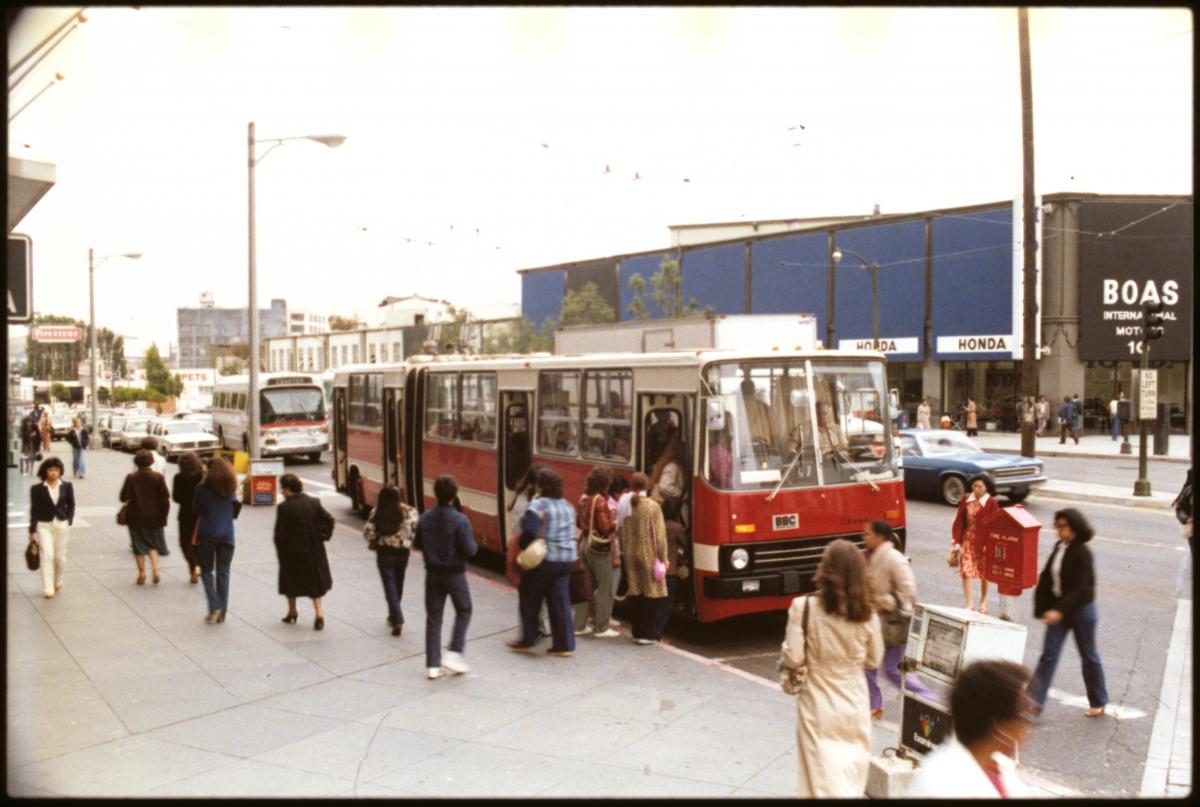 This articulated trolley bus was tested by Muni in the late 1970s-early 1980s, here it's seen picking up passengers at Van Ness and Market.  Shots like this would have been used to show off the bus testing program at meetings.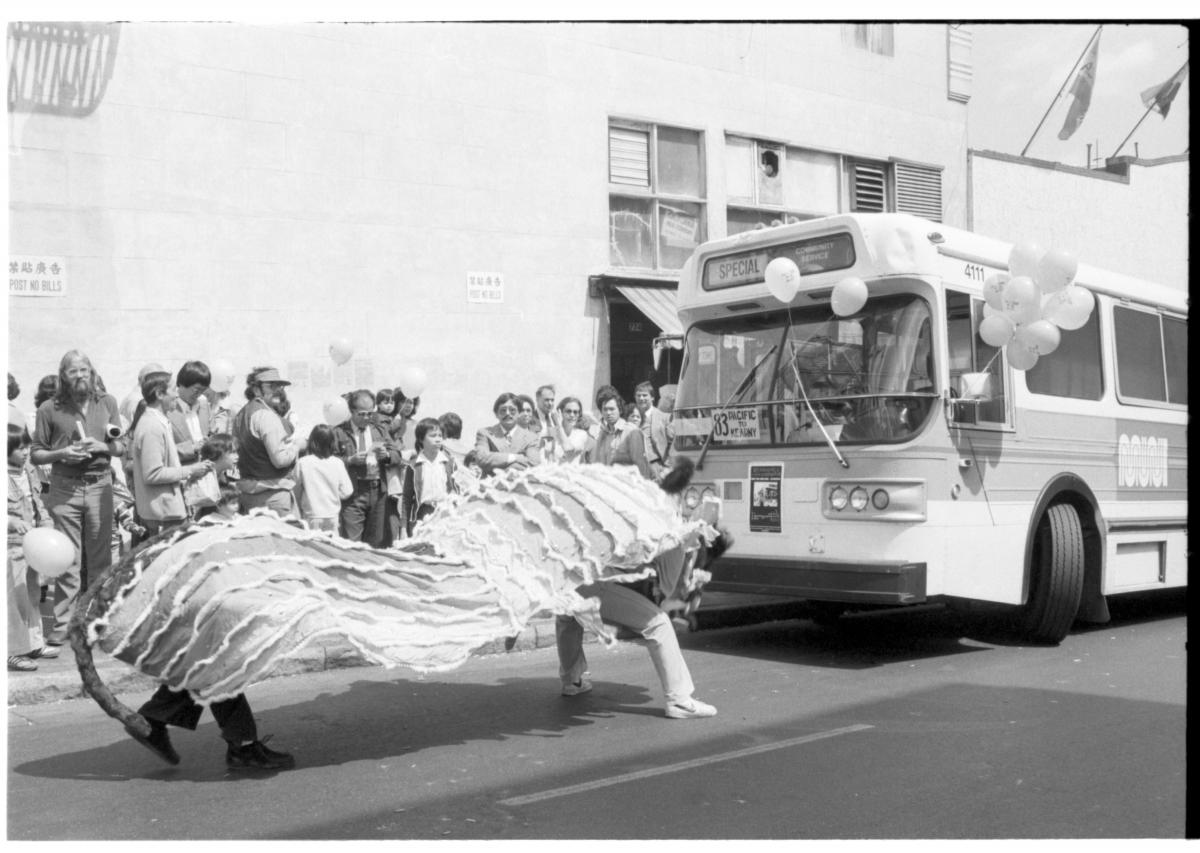 This shot from August 1979 was taken at an event to celebrate the launch of a new bus route, the 83-Pacific Avenue.  The 83 was part of Muni's efforts to expand service to neighborhoods and create more transit connections outside of downtown.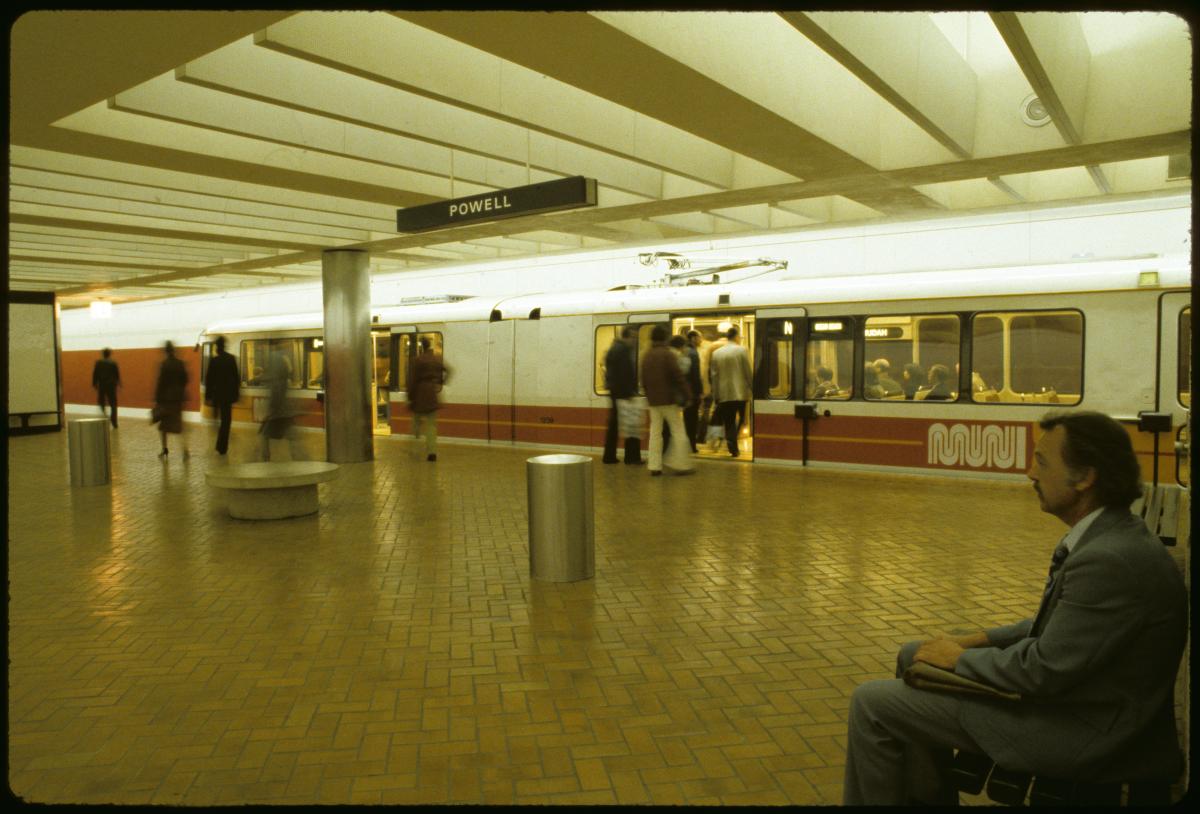 In the early 1980s, the Muni Metro subway system opened.  This shot inside Powell Station shows passengers boarding one of San Francisco's first light rail vehicles, which were designed to operate above and below ground in the new system. 
Many long-time San Francisco sports fans will recognize this scene of Muni buses outside Candlestick Park in this late-1970s photo. Muni would operate special bus service to the park on game days to help get people to and from the arena.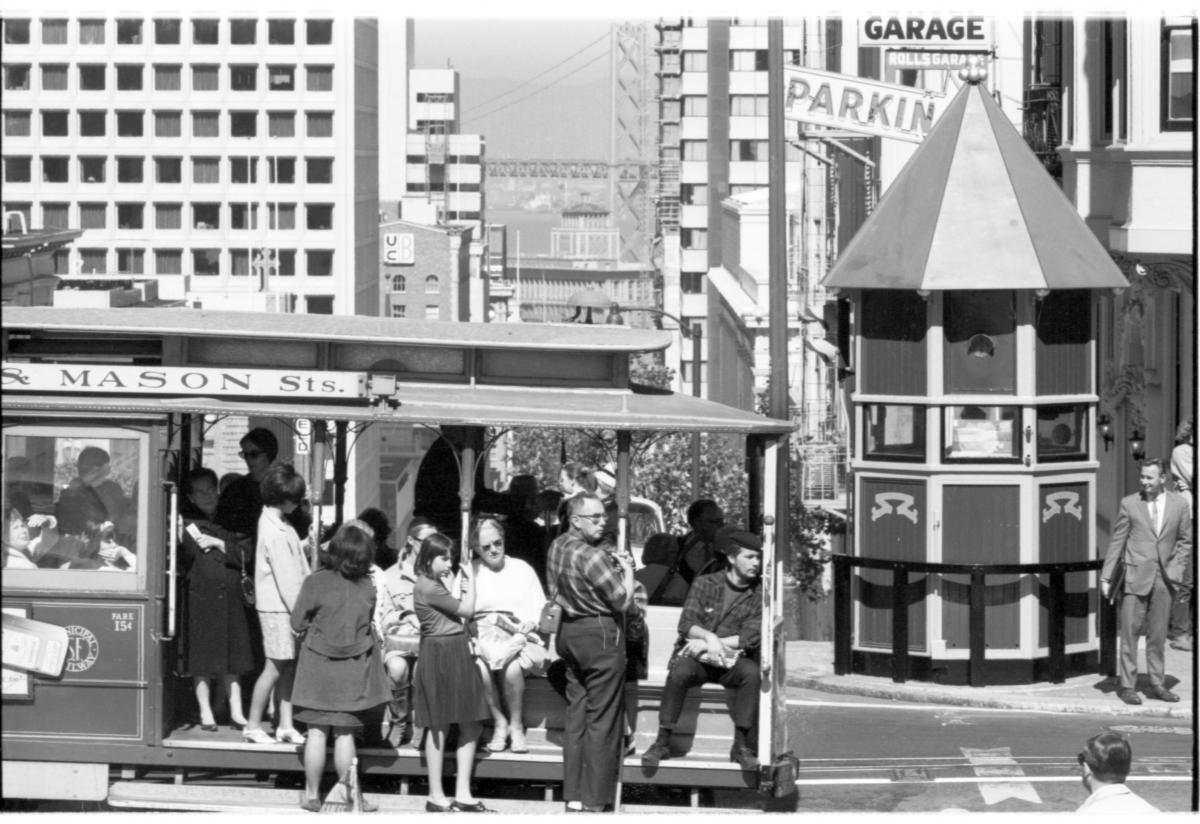 This classic cable car scene on Nob Hill shows a cable car crossing California Street on Powell with downtown and the Bay Bridge in the background. 
Altogether, there are over 1,700 photos now online that show Muni and San Francisco during an era of transition for the city and our transit system. Check them all out at SFMTA.com/photo.