How Youth Can Shape Muni Moving Forward
Monday, September 13, 2021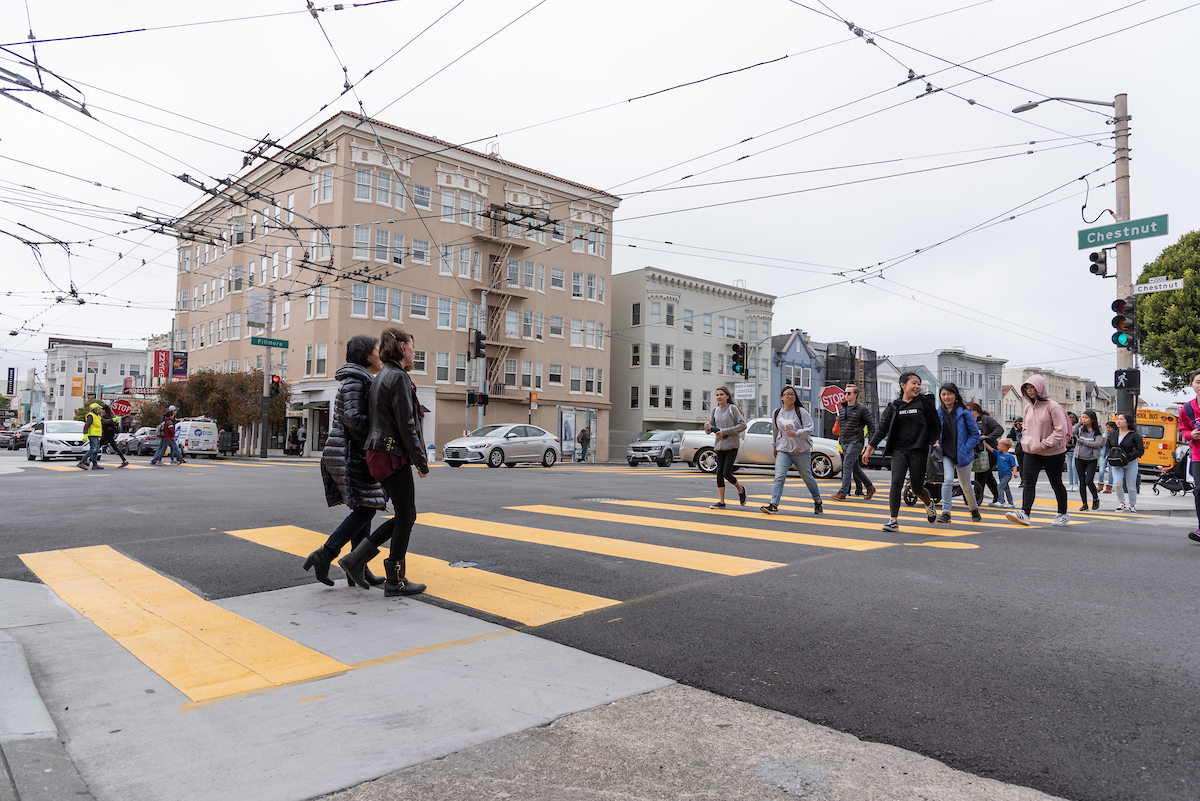 MTA's 2022 Muni Service Network survey is currently underway and we want to be sure that young people's voices are heard. Youth now have an opportunity to vote on what type of Muni service they want to see in 2022. 
As part of our 2022 Muni Service Network virtual open house and office hours series, we will be holding youth-centered virtual office hours on Thursday, September 23 at 6 p.m. Youth are encouraged to join to find out how the three proposed scenarios for winter 2022 Muni service would change how they get to school and to activities around San Francisco. Youth will be able to ask questions and get answers from SFMTA staff about what matters to them most about Muni service in 2022.
Three alternatives have been developed to help us determine what Muni service should look like in 2022: the Familiar alternative, the Frequent alternative and the Hybrid alternative.
The Familiar alternative brings back the all-day Muni routes that have yet to be restored at their pre-pandemic frequencies: the 2 Clement, 3 Jackson, 6 Haight/Parnassus, 21 Hayes, and 47 Van Ness (in addition to the 10 Townsend and 28R 19th Avenue Rapid, which will be restored under all of the scenarios).  
The Frequent alternative increases service on high ridership Muni lines, improving reliability and connections to grocery stores, hospitals, schools and diverse workplaces, while decreasing wait times and crowding, made possible by restoring just two of the seven pre-pandemic Muni routes that we suspended in 2020.
The Hybrid alternative aims to balance the Familiar and the Frequent scenarios and restores five of the seven pre-pandemic routes.
A StoryMap has been developed to explain these scenarios in more detail. Any questions about the StoryMap or the different scenarios can be asked during the open houses or office hours. Youth can also take the survey online or by phone at 415.646.2005 to provide their feedback.
Youth have always been a big focus for the SFMTA. This year we expanded the Free Muni for All Youth program to include all youth 18 and under, regardless of household income level. Last month, we added Muni service in time for the start of the school year. We look forward to talking with youth across San Francisco in the coming weeks to hear what Muni service will serve San Francisco best in 2022.