Improved Muni Transit Information
Friday, February 25, 2022
As part of the larger effort to provide improved transit information to Muni riders, we have significantly improved the SFMTA.com stop webpages with a focus on improved accessibility. 
Each of the over six thousand stops throughout the Muni Service Network has a unique webpage that displays multiple features. These improved features on the stop webpage help to improve the customer experience for riders to easily get all the information they need to get where they need to be.  
Features include: 
A mobile-first designed web app view for succinct on-the-go real-time vehicle predictions at the top of the page. 
Detailed route information served at each location. 

Alerts specific to both that specific stop and all of the routes served. 

A real-time vehicle-tracking map and a vicinity map for each stop. 

Nearby stops to provide stop options if an alternative is needed. 
To visit the new stop page of your choice, simply use its five digit stop ID. You can find the five digit stop ID at the top of the transit shelter. For example, the stop ID at 11th St and Market is 13425, the short URL is SFMTA.com/13425.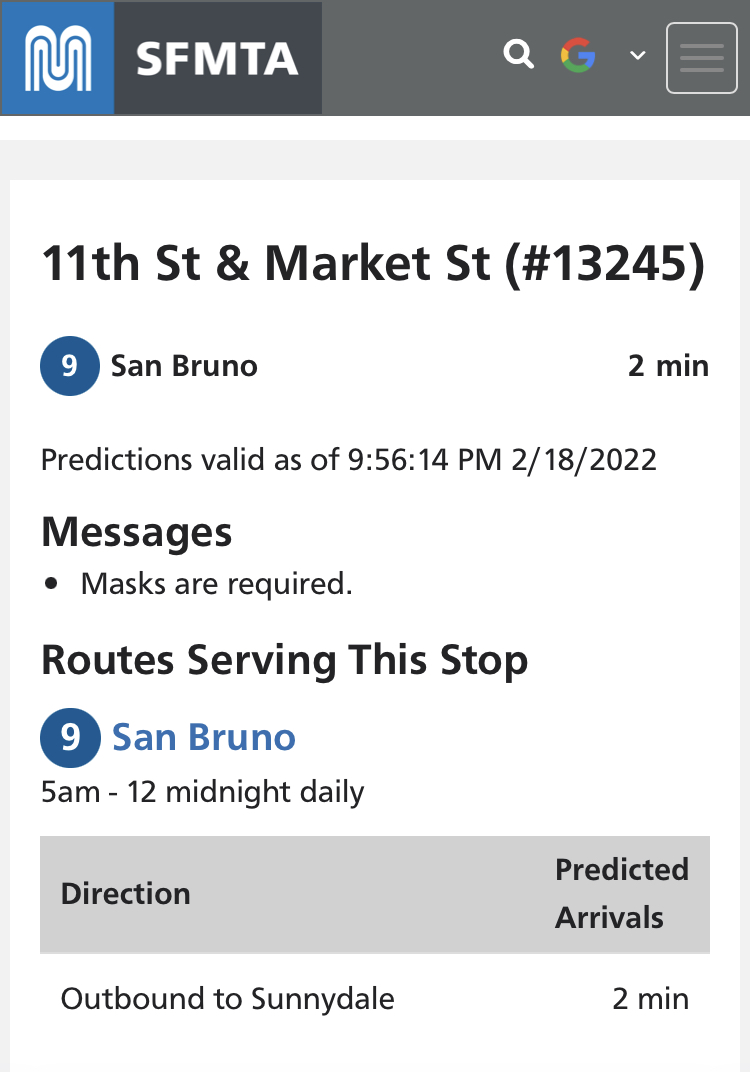 Included in this release are enhanced accessibility features that allow screen readers to not only read the details of the stop's service, but also display when a vehicle approaches to ensure that nobody misses their ride or gets on the wrong vehicle.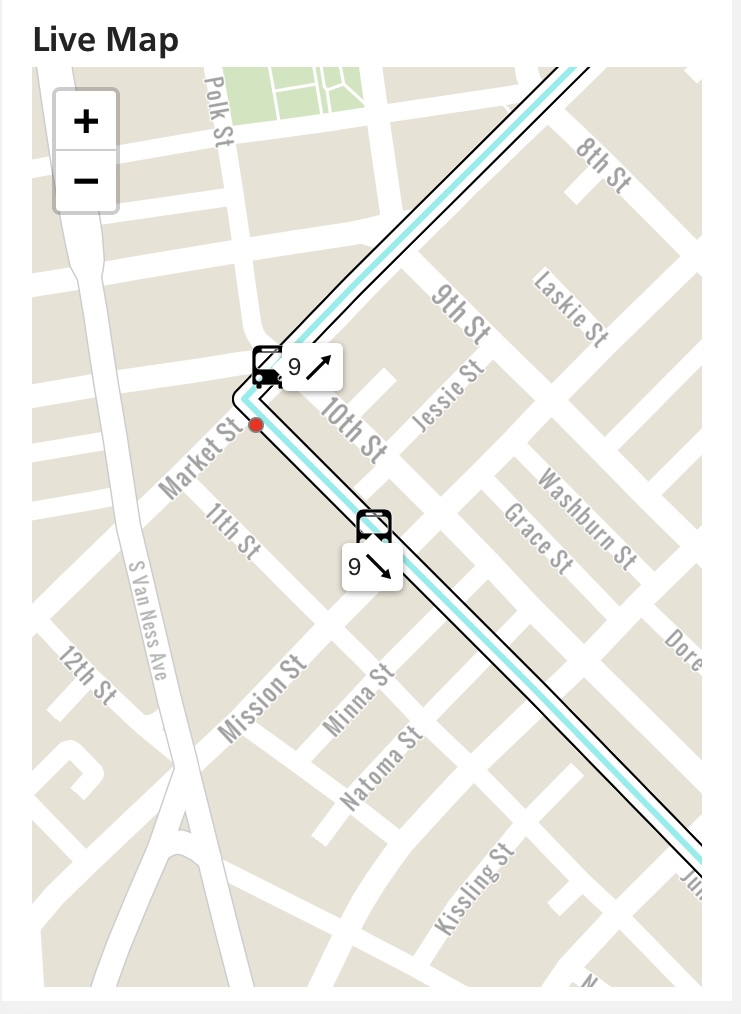 Part of this update is an all-purpose "Find a Stop" page that supports geolocation, lookup stops or map interface to find any stop throughout the Muni Service Network. With a location services enabled on a customer's smartphone this webpage returns to the nearest stops. The webpage also includes a lookup for address, intersection, and places of interest as well as a map interface for riders that do not wish to use geolocation. All the features on the stop webpage presents riders with multiple options to choose from to plan their Muni ride and continue their trip journey.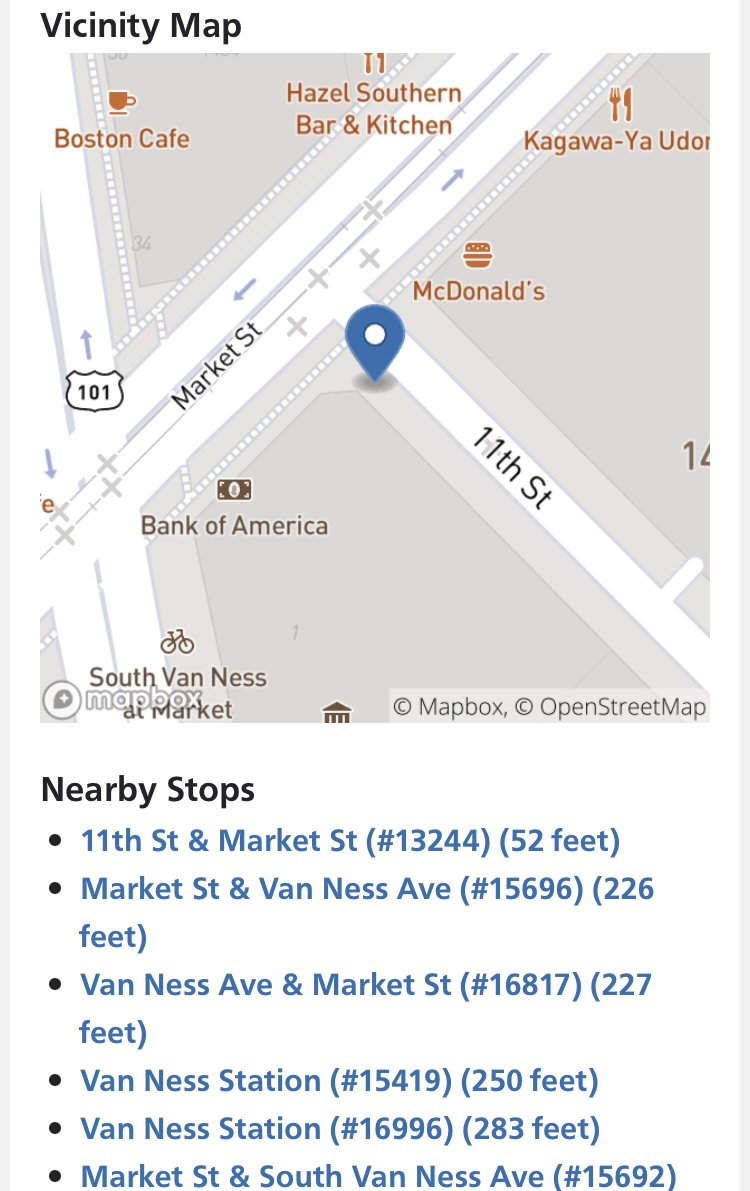 These enhancements are part of the Next Generation Customer Information System Project. Future improvements will soon include an improved multimodal trip planner, more accurate predictions and enhanced accessibility information for each stop that will enable improved accessible trip planning. 
As AT&T's 3G decommissioning impacts NextMuni electronic displays*, the SFMTA.com stop webpages and third party transit information applications are easy-to-use options to get vehicle predictions and other much needed transit information so that you can plan your trip efficiently. *We anticipate a gradual wind down of the AT&T 3G service over the next few weeks. Our NextBus signs are currently operational, but this will likely change in phases.