Introducing the SFMTA's New Look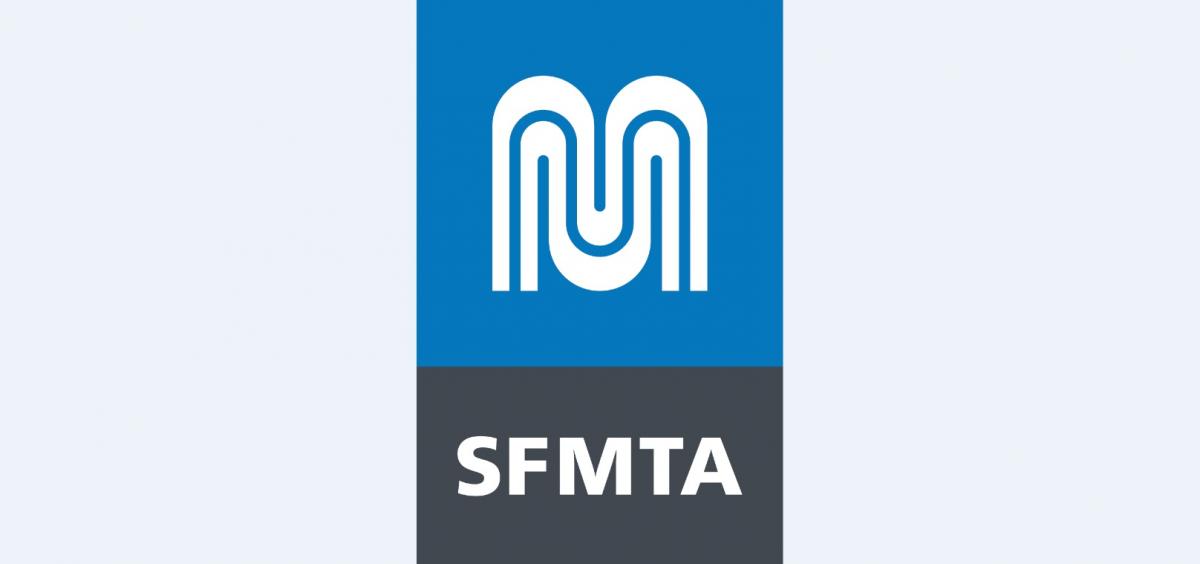 As most of our readers know, the SFMTA manages all ground transportation in San Francisco – everything from the historic Municipal Railway transit system, known as Muni, to traffic signs and signals, pedestrian safety and bike infrastructure. Helping all of our customers and the general public recognize who we are and what we do quickly and easily is crucial to helping them access the services they need and work with us to make these services better.
To help in that effort, today we launched a new look for the SFMTA. We want to share with you why this matters and what you can expect to see reflected in our work to provide transportation services.
First, never fear, this new logo will exist alongside the beloved Muni "worm" logo. The new SFMTA logo has been carefully designed to bring together the primary two elements of the agency: Muni and the former Department of Parking and Traffic. The city's transit system will still be Muni and its look will not change.

The "worm" logo will continue to be used throughout the Muni system.
So, why the new look?
With the release of our Strategic Plan covering the next two fiscal years that start in July, we saw an opportunity to give a fresh feel to the SFMTA brand.
As with any logo, we wanted it to be clear about what our agency stands for. Simplicity was our goal – especially after research told us that less than 12 percent of San Francisco residents could name the municipal agency charged with transportation, according to public perception research in 2015. And in 2017's Muni Customer Satisfaction Survey said that nearly half of respondents did not understand the SFMTA and its responsibilities.
From the outset, we knew this new SFMTA brand would have to balance several needs. It would have to better connect us as an agency and make us easily identifiable to the public. It was also important that a new brand convey the SFMTA's proud heritage as the operator of the oldest publicly owned transit agency in the country.
With all this in mind, we tested several logo designs with the public. And we heard that we should embrace the "M" logo. Just as "Muni" is short for San Francisco Municipal Railway, this "M" would stand for the "municipal" in the agency name. The letter part of the logo also pays homage to the Muni "worm" logo designed by Walter Landor in 1977. It's funky and uniquely San Francisco. It also helps that "M" is frequently used in other large cities to symbolize transit services.
We feel that the new SFMTA logo stays true to our roots and San Francisco's transit-first policy, while still reflecting a modern and more inclusive transportation sensibility.
Our Strategic Plan
As our new logo symbolizes what we do as an agency, the SFMTA's strategic plan guides our work and further reflects our goals and values. Our new FY2019-2020 Strategic Plan builds on the achievements of the previous one and seeks to be more responsive to the evolving needs of the city. Through the implementation of the last strategic plan, in 2017 the agency achieved the lowest number of traffic deaths in recorded history, accomplished and maintained its 50 percent non-private car trip count goal, improved Muni customer satisfaction to its highest level since 2001, initiated replacement of its entire transit vehicle fleet, and achieved the highest bond rating of any public transportation agency in the country.
Since 2012, the city has seen significant changes in how people move around, with a booming economy, an influx of new residents and a shift in expectations of the SFMTA. Our new strategic plan and new visual brand work together to help us better inform you of what we are doing to improve transportation in the city.
One Agency, Connected
Our employees are the key to how we serve the city. From the highly visible Muni Operators and Parking Control Officers to those maintenance workers, mechanics, engineers and sign shop workers and many others, it's SFMTA people who are working to ensure people can get around the city each and every day. No one individual or group alone can ensure a smooth operating transportation system in a 7x7 city of more than 850,000. As such, our new brand represents our more than 6,000 employees and is a symbol of their dedication to our collective work serving the city and county of San Francisco with excellent transportation choices.
Below is a short video that encapsulates these efforts.