A Jazzed-Up Franklin Street
Friday, September 12, 2014
Twice a month we'll share some of our favorite vistas and destinations in the city and the Muni routes and lines that will take you there.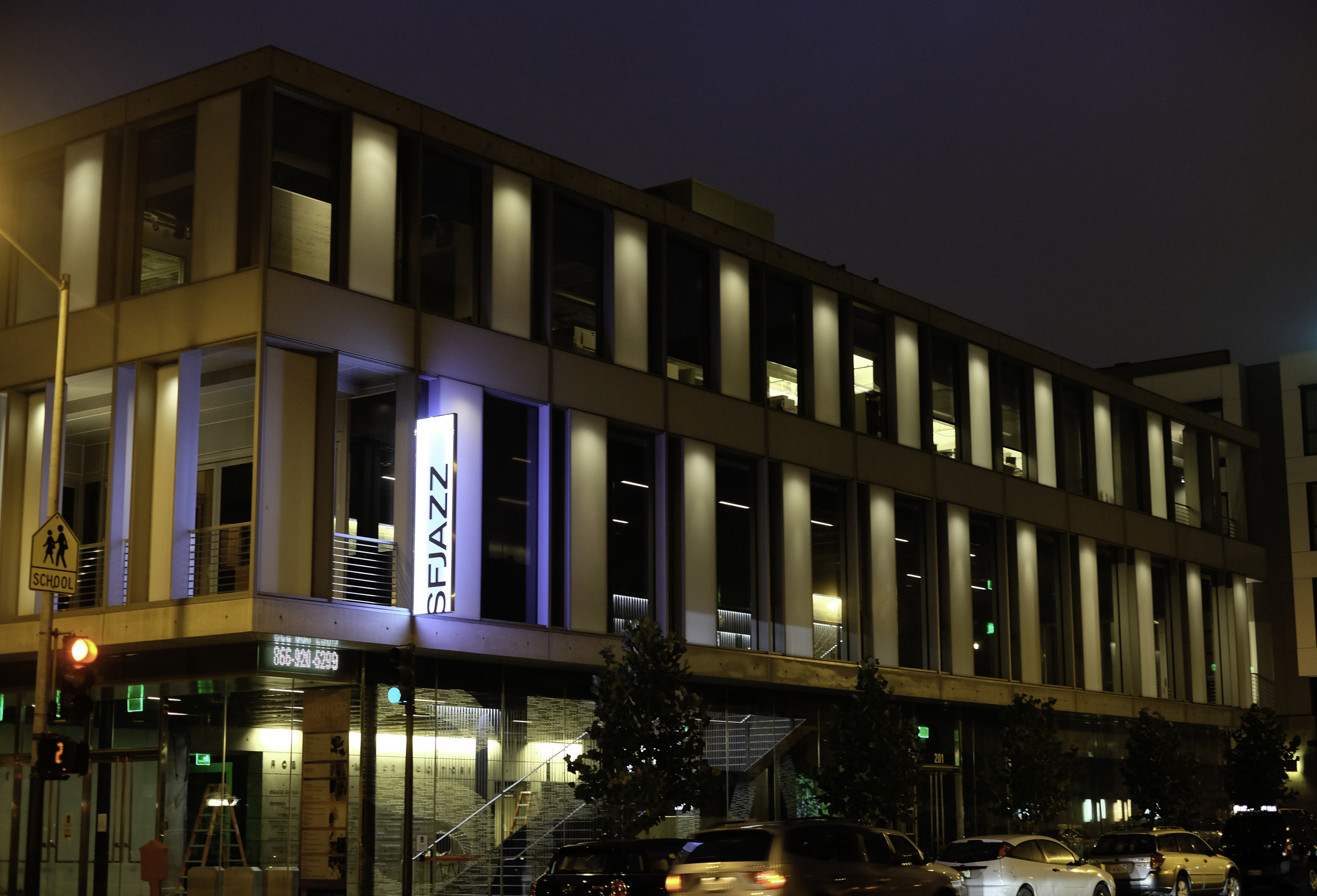 SFJAZZ Center at Franklin and Fell streets, July 8,2014
A drive past the sleek new SFJAZZ Center at 201 Franklin Street not only gives passersby a look at one of the city's newest landmarks, but window sill views of legendary jazz figures as well.
DID YOU KNOW? One of the reasons SFJAZZ was built at Franklin and Fell was because of its close proximity to Muni.
Rear of the former San Francisco Unified School District building, across the street from the SFJAZZ Center, July 8, 2014
Did You Know? The photos of the legendary jazz figures in the windows of the former San Francisco School District building across from SFJAZZ were taken by legendary jazz photographer Herman Leonard. To find out "who's who," click here (.pdf).
How to get there:
Muni Bus Routes: 21 Hayes, 47 Van Ness, 49 Van Ness/Mission
Muni Metro Lines: Take Muni Metro to Van Ness Station