Making the JFK Drive Promenade a Space for All
Wednesday, January 5, 2022
The JFK Drive Promenade is a place for all—and its new signage reflects that!  
Starting January 5, 2022 you'll find new signage all along the promenade route reminding users to be kind, share the space, move slowly, and say hello to each other.  
Through over 50 outreach events held by the Golden Gate Park Access & Safety Program team throughout the fall and over 10,000 survey responses we received, San Franciscans have overwhelmingly said they appreciate the space for walking and rolling along JFK Drive—but also want to see more guidance on how to use the space. 
In response, the SF Recreation & Park Department and SFMTA co-designed this courtesy campaign to encourage park users to put safety and kindness first when navigating the promenade.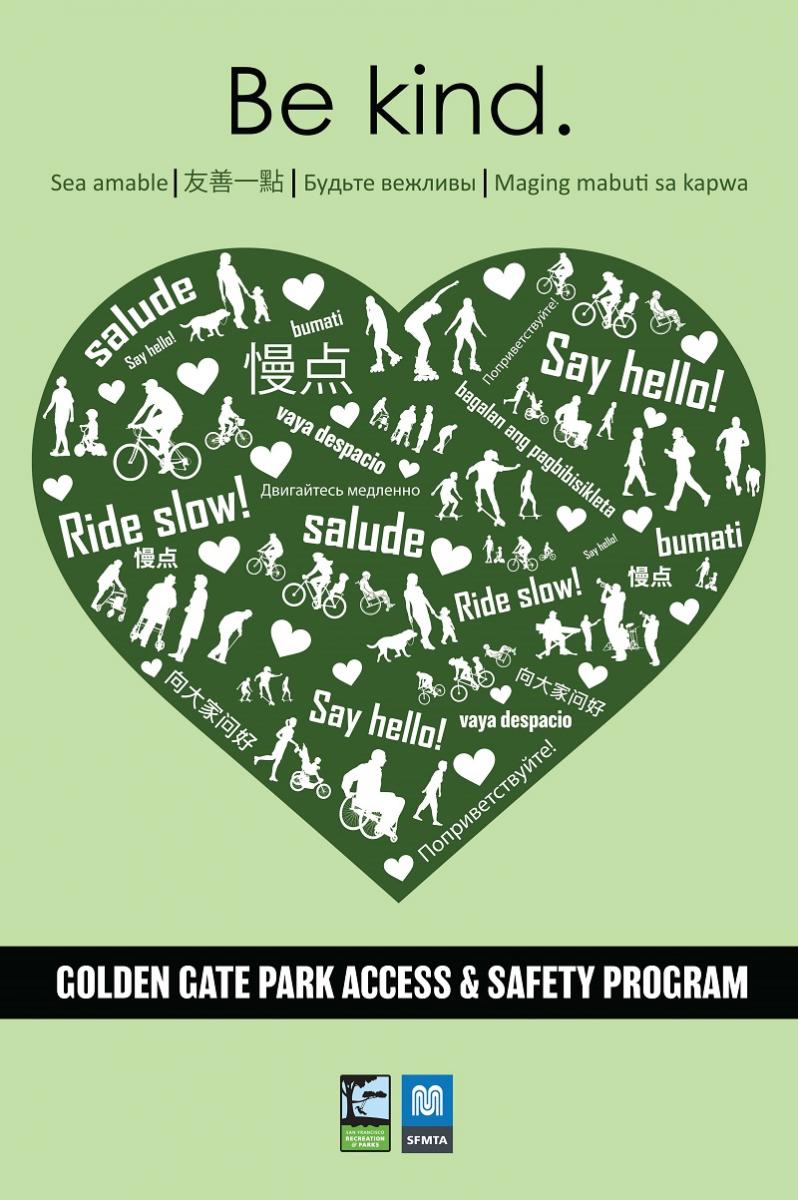 A simple reminder to go slow and say hello can go a long way!