More Muni Service Changes Coming June 10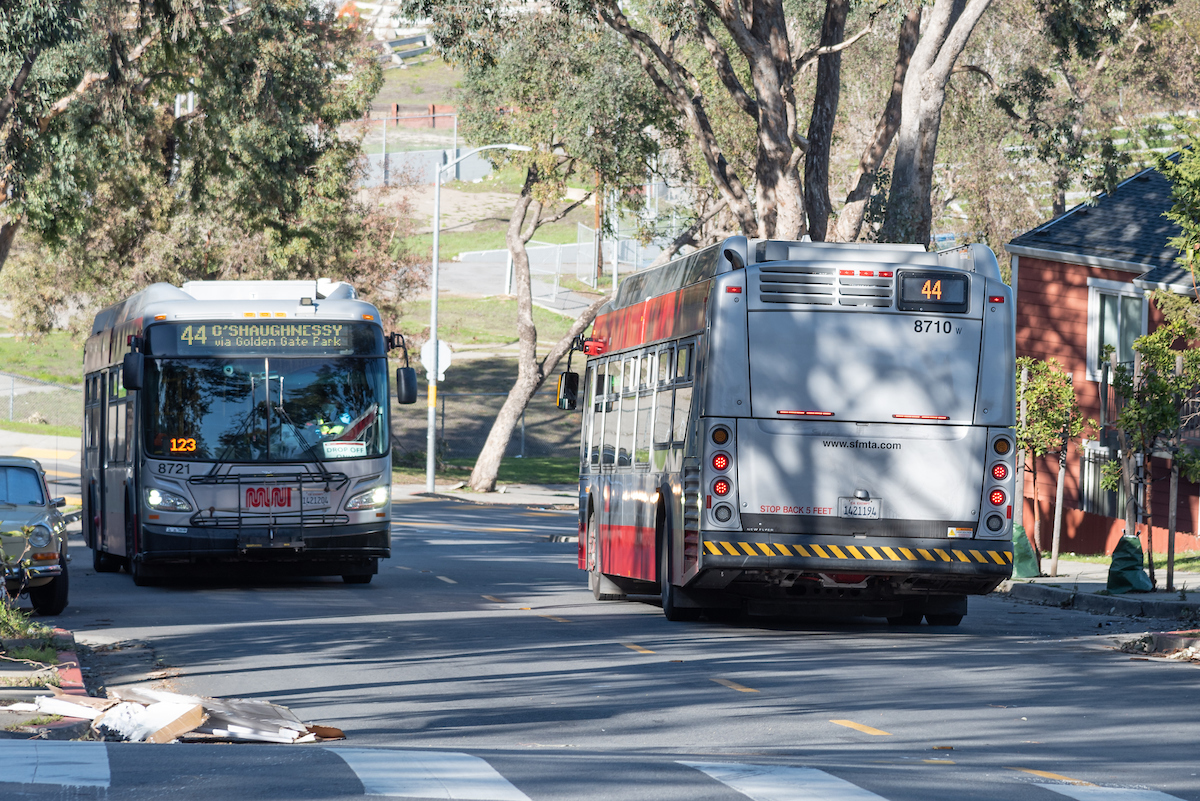 Summer service changes will address crowding and wait times. The 44 O'Shaughnessy frequency will increase from every 12 minutes to every 10 minutes. 
Starting Saturday, June 10, the SFMTA will launch summer Muni service, adding service on several routes to address crowding and wait times and to support increased summer tourism. Several stop changes will be introduced to serve more customers and make service more accessible and reliable. 
These service changes prioritize supporting the city's economic recovery and matching Muni service more closely to the needs of riders and their communities. We are working to build back our ridership by providing high-quality, reliable service that people can count on and riders are noticing! All of the service changes described here are cost neutral. This means that we are shifting available operators and vehicles to Muni lines that need more service to reduce crowding or provide better connections elsewhere.   
More Muni Service and Increased Service Hours 
The following is the complete list of the June 10, 2023, services changes. Please note there may be slight variations between weekdays and weekends and that the details are subject to change.  
For more updates and detailed information please visit SFMTA Muni routes and stops (SFMTA.com/Routes).
1 California: We will be adding one "short line pattern" back to service between Clay and Drumm streets and California Street and Presidio Avenue on weekdays from 7 a.m. to 6 p.m. This adds service where demand is highest. Check the head signs for the bus's destination. 
1X California Express: Service on this route will start earlier at 7:15 a.m. instead of 8 am, in response to customer feedback. Frequency will also increase from every 30 minutes to every 15 minutes in response to customer demand. The express line will also now serve more stops at Cherry, Spruce and Laurel streets and at Presidio Avenue.  
30 Stockton: We're extending the evening service to the Presidio seven days a week. The last trip from the Presidio will depart from the Sports Basement stop at 8:30 p.m. instead of 8 p.m.  
5 Fulton Owl: We're extending the route from McAllister and Jones streets to 4th and Market streets, which will provide a connection to Market Street for riders. 
F Market & Wharves: To better support summer tourism, we will add a supplemental Muni bus service on weekend afternoons for the F Market & Wharves between the Ferry Building and Fisherman's Wharf from 2 to 10 p.m. 
28 19th Avenue: We are adding peak service to address crowding on weekdays and weekends. Frequencies will increase from every 10 minutes to every 9 minutes during peak morning service and from every 12 minutes to every 10 minutes during midday. 
38R Geary Rapid: We are increasing service to address crowding on weekdays. Frequency will increase from every 7 minutes to every 6 minutes all day.  
44 O'Shaughnessy: We are increasing service to address crowding on weekdays. The frequency will increase from every 12 minutes to every 10 minutes. 
Bus Stop Changes 
15 Bayview Hunters Point Express: We're improving access to the shops, banks and supermarket at the Bayview Plaza by moving the northbound bus stop on 3rd at Evans Street from north of Evans to south of Evans.  
27 Bryant: We're improving accessibility and reliability by upgrading flag stops to bus zones on Leavenworth and Turk, Post, Sutter, Bush and Pine streets, inbound, and on Bush and Leavenworth outbound. We are also adding a new inbound stop on Valencia at 24th street.  
To give us feedback on Muni service write to TellMuni@SFMTA.com.  
Safety on Muni is one of our top priorities. If you experience or witness customer or operator harassment on Muni, report it directly to the SFMTA by calling 311 or using the 311 mobile app or the Muni Feedback form (SFMTA.com/MuniFeedback).