MTA Board of Directors Welcomes Lydia So
Friday, September 1, 2023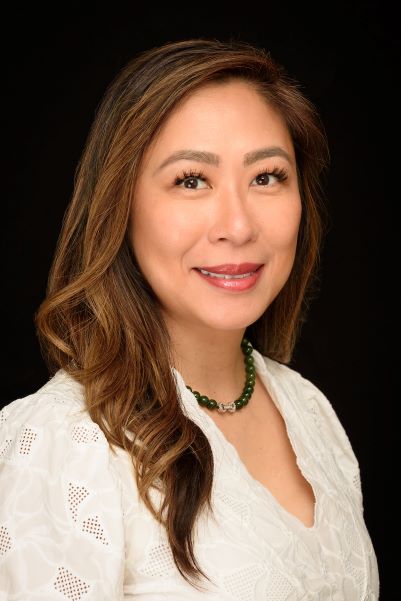 Lydia So, a championed public servant, advocate for the AAPI community and an accomplished urban planner, designer and architect, has joined the SFMTA's Board of Directors. She was appointed in June 2023 and ceremonially sworn in by Mayor London Breed on Aug. 23, 2023, at Central Subway's Chinatown Rose Pak Station, in line with her personal connection with the Chinatown community.  
So was born in Hong Kong and is fluent in Chinese (Cantonese). She is the founder of the architecture firm SOLYD Architecture, Management and Design. She is a former Historic Preservation Commissioner for the San Francisco Planning Department where she voted in favor of the Potrero Yard Modernization Project that is expected to bring hundreds of housing units to our city while maintaining the functions of the SFMTA. She was the first Chinese American Historic Preservation Commissioner, implemented the Planning Department's Racial and Social Equity policy and oversaw a citywide survey on neighborhood streetscapes and buildings.  
So served on the San Francisco Arts Commission and provided a vision for city planning and public art, improved the design quality of city owned properties and regulated the 1%-for-art-program.  
Additionally, she served as liaison to the Mayor's Office of Housing and Community Development, where she advised on design quality and equity and advocated for affordable housing production.  
As one of the few AAPI woman architects promoted to Associate at Skidmore, Owings & Merrill, So was a trailblazer as she honed her design skills and mastered the technical aspects of architecture and engineering practice.  Her global experience includes helping design of some of the world's tallest buildings, most advanced life science buildings and the world's first all glass spiral staircase.     
A strong believer that public transit connects communities, So can draw on her unique background in design, urban planning and land use to shape transportation policy and transit-related priorities. She is committed to carrying the SFMTA through the city's economic recovery and prioritizes equity, safety on Muni and our streets, and fighting climate change.  
SFMTA Board of Directors  
The SFMTA is governed by a seven-member Board of Directors who are appointed by the mayor and confirmed by the San Francisco Board of Supervisors. The SFMTA Board of Directors provides policy oversight in accordance with the San Francisco Charter and the Transit-First Policy and serves as members of the San Francisco Parking Authority. The SFMTA Board of Directors generally meets on the first and third Tuesday of each month at 1 p.m. Meetings are open to everyone and are streamed live through SFGovTV. Additional information such as agendas, resolutions and legislation passed by the Board can be accessed at SFMTA Board page (SFMTA.com/Board).