Muni Art 2018: Vote Now for Your Favorite Artwork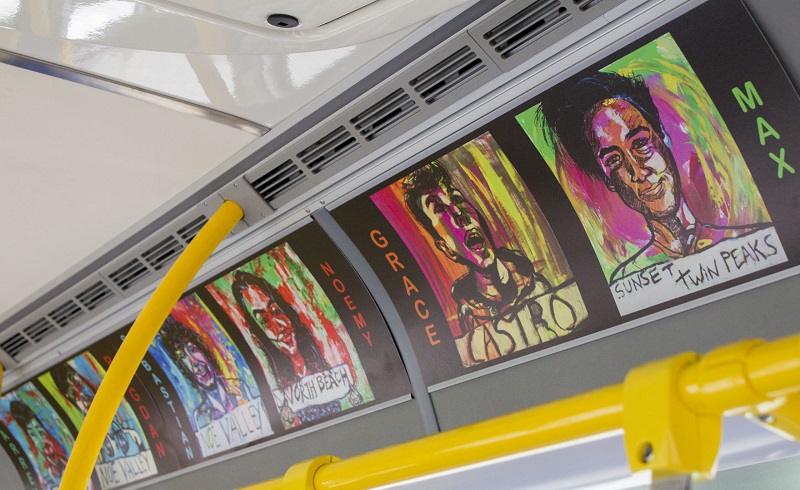 Art from 2017 winner Monica Tiulesci displayed on a Muni bus earlier this year. Photo: SF Beautiful
The nominees are in, and voting is open for the next generation of art you want to see displayed on your Muni commute in 2018. Muni Art returns for its third year with visual interpretations of local poetry. 
With 10 finalists selected by a committee of representatives from local galleries, artists and arts institutions, now is your chance to vote for which five winners will have their art showcased on 20 buses each starting in January 2018.
Here are the 10 Muni Art 2018 Finalists:
Cha Diaz (San Mateo County)
David Carroll (San Francisco County)
Donavon Brutus (San Francisco County)
Janet Rumsey (San Francisco County)
Lam Giang (Alameda County)
Mara Hernandez (Alameda County)
Matthew O'Brien (San Francisco County)
Meli Burgueno (San Francisco County)
Randi Pace (San Francisco County)
Tsungwei Moo (San Francisco County)
We're excited to once again transform ordinary buses into art galleries in collaboration with San Francisco Beautiful, the Poetry Society of America and Supervisor London Breed.
Check out the finalists' work and vote for your favorites by visiting neighborland.com/muniart by Monday, August 28 at 6 p.m.