Muni is Getting Cooler: New Buses Come With Air Conditioning
For the first time in recent memory, Muni buses will get air conditioning. The upgrade was requested by customers and operators, and we're responding in a cool way.
"While we do want riding the bus to be a no-sweat option for the public," said SFMTA Director of Transit John Haley, "adding air-conditioners to the buses is also about improving the working environment for our operators."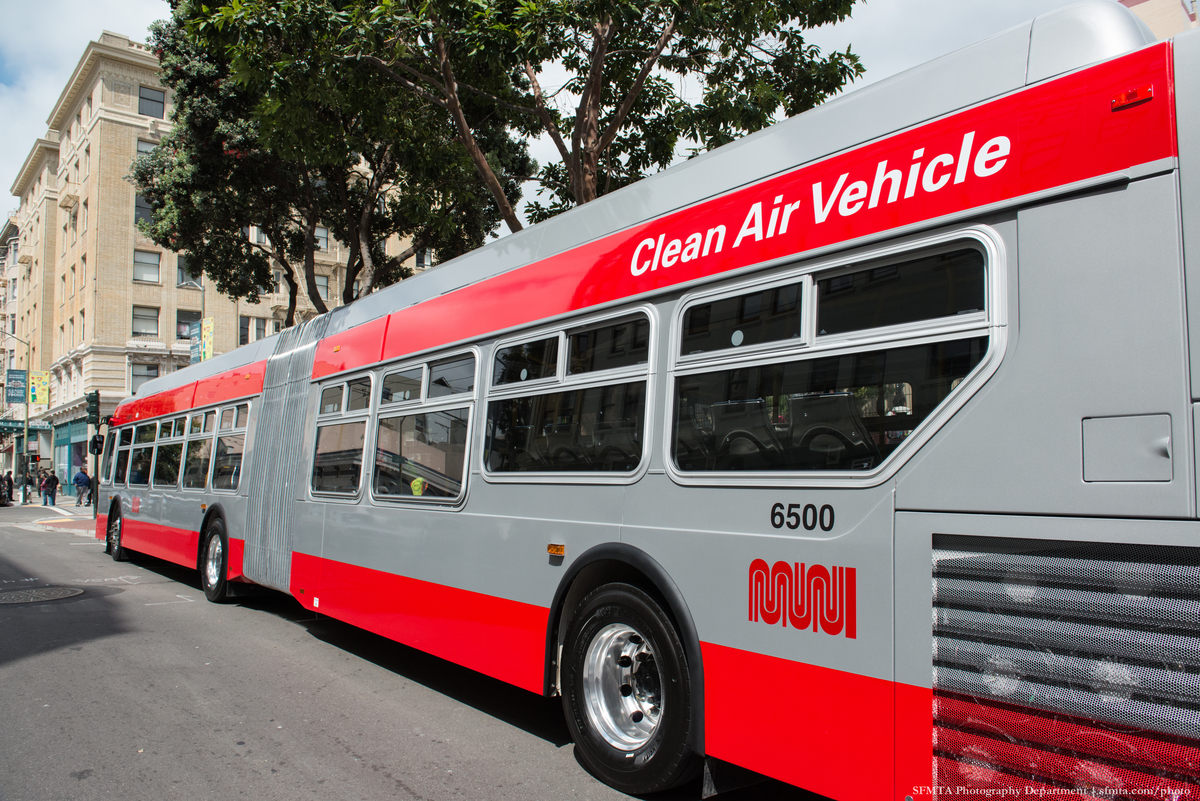 All new New Flyer buses will have air conditioning already installed when they join the Muni fleet.
Thanks to an agreement with New Flyer, the manufacturer of our new buses rolling out to replace the entire fleet, air conditioning will be included as a standard item on all bus purchases going forward.
The air conditioning technology is lightweight and environmentally friendly. And state of the art technology will provide diagnostic information to our mechanics to ensure a consistently more pleasant ride for our operators and customers.
Sixty new articulated trolley coaches (the long, electric buses) in service already have air conditioning, and another 98 hybrid-electric coaches with air conditioning will start to arrive next month. All told, at least 538 new buses will have air conditioning.
The cost — about $5 million for the first 265 buses – "is worth every penny," Haley said.
Although some Muni buses already had air cooling, these will be the first with climate control.
The thermostats will be set to a standard 70 degrees, although, for San Francisco summers, some may prefer it warmer.