Muni HQ Gets a Facelift in 1967
Thursday, September 25, 2014
Built under the direction of City Engineer M.M. O'Shaugnessy in 1912 to house the first public transit agency in the US, "Geary Carhouse" (as it was originally called) is a significant historic building that has served the Municipal Railway for over 100 years.
This massive, block-long building has undergone some minor and major changes over the years but remains a vital part of San Francisco's transportation system to this day.  With the end of streetcar service on Geary Street in the late 1940s, Muni built a large bus yard to the north of the building on land that was once part of the Laurel Hill Cemetery. Today, this yard and the building make up the Presidio Division, one of Muni's two trolley coach operations facilities.
In this 1967 shot, Muni Photographer Ken Snodgrass captures the freshly painted façade of the building in stunning color.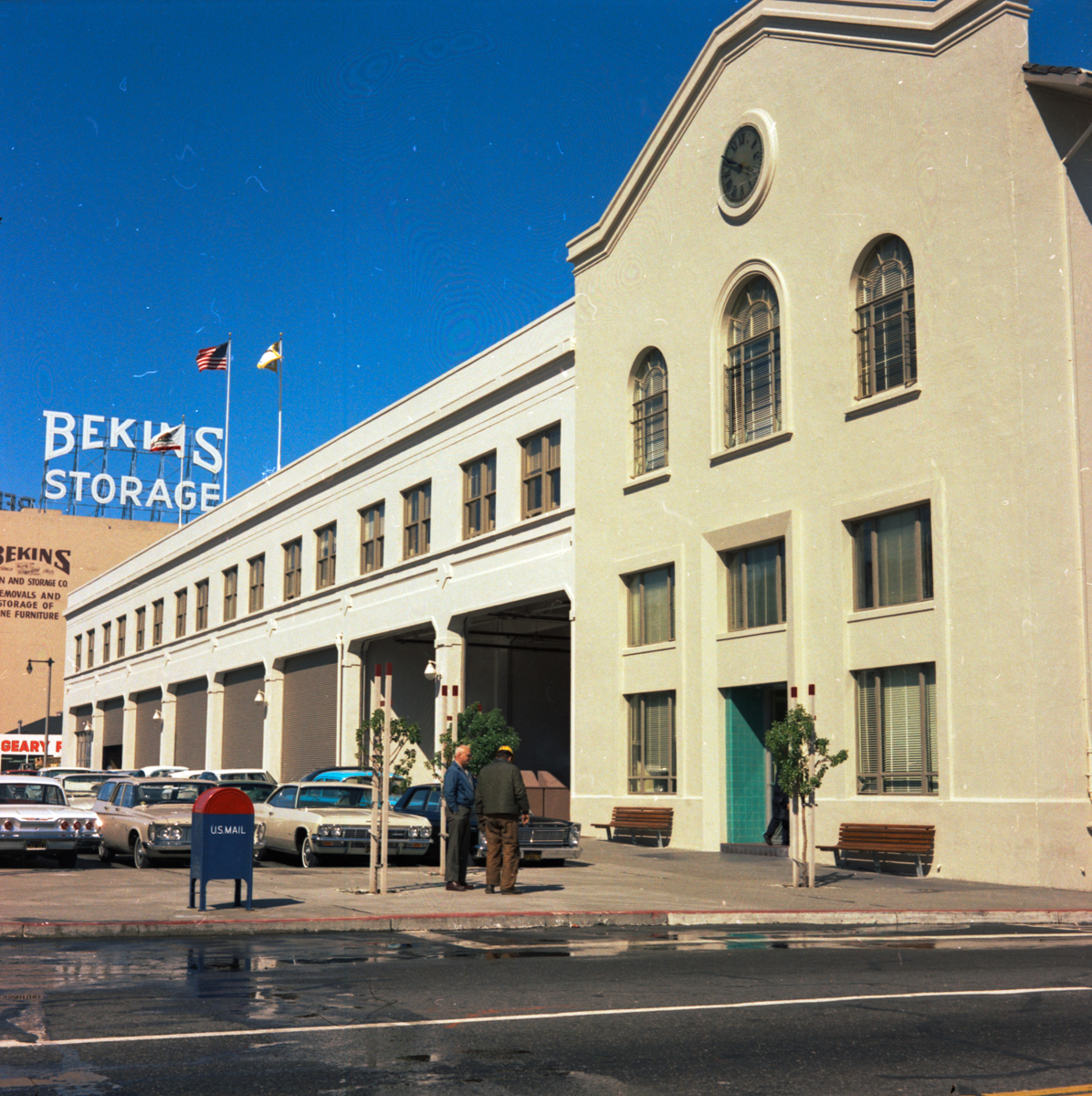 Exterior Shot of Presidio Carhouse After Painting | March 29, 1967 | M0017_2
Check out more historic photos on the SFMTA Photo Archive website and follow us on Flickr, Twitter, Google+, and Instagram!