Muni's Heavy Lifter Turns 100
This year marks the 100th birthday for one of Muni's hardest working streetcars: motor flat C-1 — Muni's purpose-built historic work car that hauled materials, tools and equipment to maintain the city's rail system. On this day in 1916, the new workhorse posed for its official "portrait" outside Muni's original headquarters on Geary Boulevard and Presidio Avenue. It's been toiling away ever since.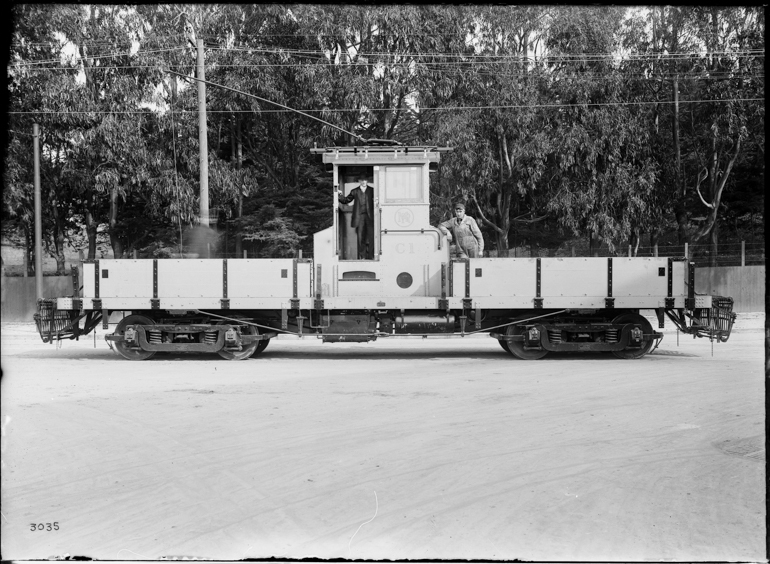 Motor Flat Car C1 on Geary Boulevard at Presidio Avenue | March 17, 1916
Car C-1 was the only car built for Muni solely as a work car. Muni's later work cars were, like most work cars in the industry, converted passenger cars.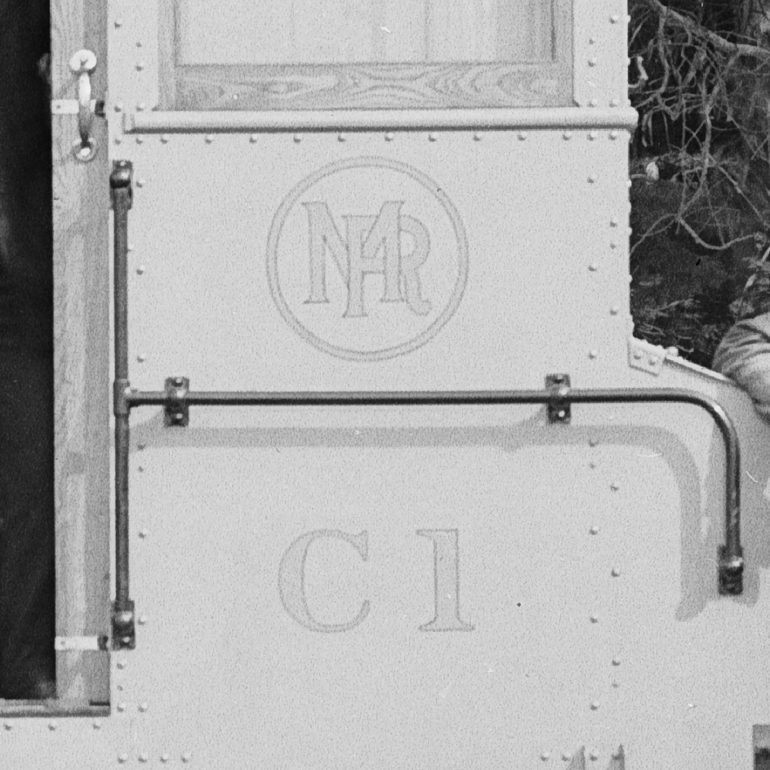 Gold Leaf Municipal Railway "MR" logo on Car C-1 | March 17, 1916
C-1 also carries a Municipal Railway logo not seen on any other car. We have yet to uncover a reason why this logo exists and was only used on C-1. Perhaps it was a special touch made just for this car?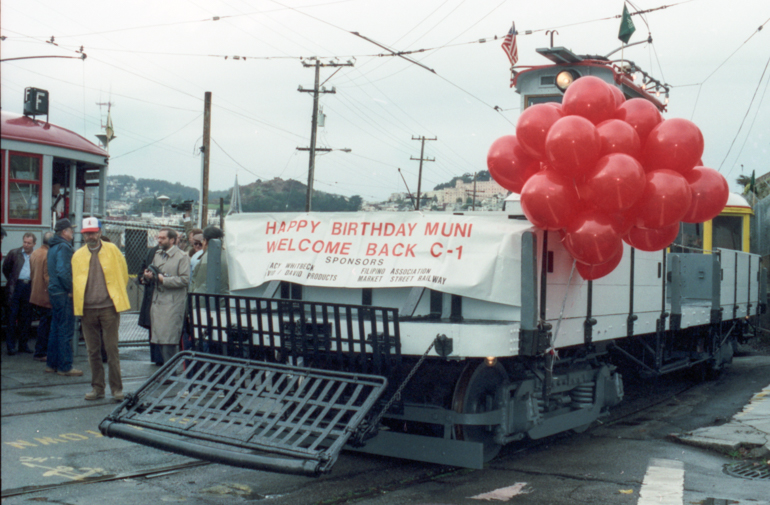 Car C-1 Restored for Muni's 80th Birthday | December 28, 1992
In 1992, the Market Street Railway restored C-1 to its original appearance and gifted the car back to Muni for the transit system's 80th birthday. On December 28, C-1 joined Muni's first passenger car, Streetcar 1, at the rail siding on Duboce Avenue and Market Street for a combination christening and birthday celebration.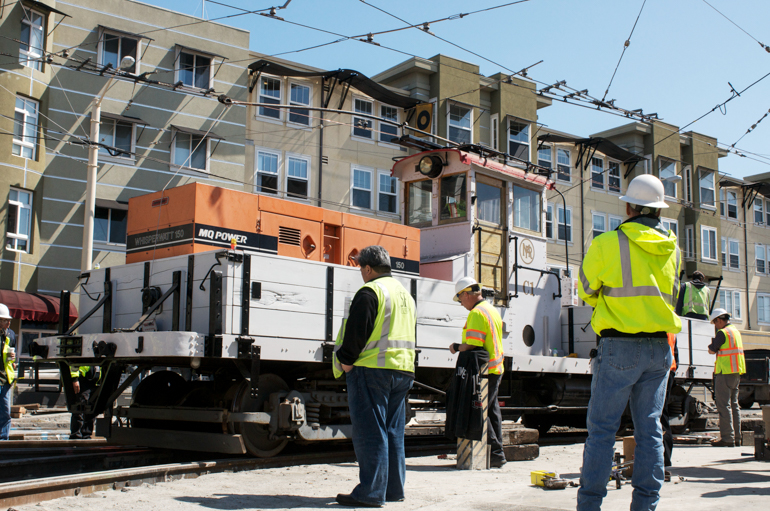 Car C-1 being tested on new tack junctions at Church and Duboce | May 30, 2012
In modern times, C-1 sees occasional action as a test car and is outfitted with an electric generator to free it from the overhead power system. Seen above in 2012 after workers replaced the complex rail junction at Duboce and Church Street, C-1 was used to make sure the switches and crossings were in order before the rails were returned to service.
To dig deeper into Car C-1's 100 year history, roll on over to Market Street Railway.
To explore more of San Francisco's history, follow us on Flickr, Twitter, HistoryPin, and Instagram and check out the SFMTA Photo Archive.