Muni's New Trains On Display
Sorry if you had to spend the day indoors. We enjoyed this gorgeous day out on The Embarcadero courtesy of the good folks at the Port of SF. We were out there sharing the model of the current design for the new Muni trains expected to be in service in about a year and half.
The day started with a briefing for Mayor Lee, Supervisor Julie Christensen, members of the SFMTA Board and San Francisco County Transportation Authority, followed by a few hours for members of the public to take a look.
The new Muni train mock-up drew the attention of tourists and locals alike (even the skateboard kids--super local!). Many thanks to all who came by and gave the project team some feedback. They will refine the designs with the vendor, Siemens, and we look forward to seeing a prototype on the street by early 2017.
To learn more and see some videos, including b-roll of this morning's tour, check out the Siemens' press page.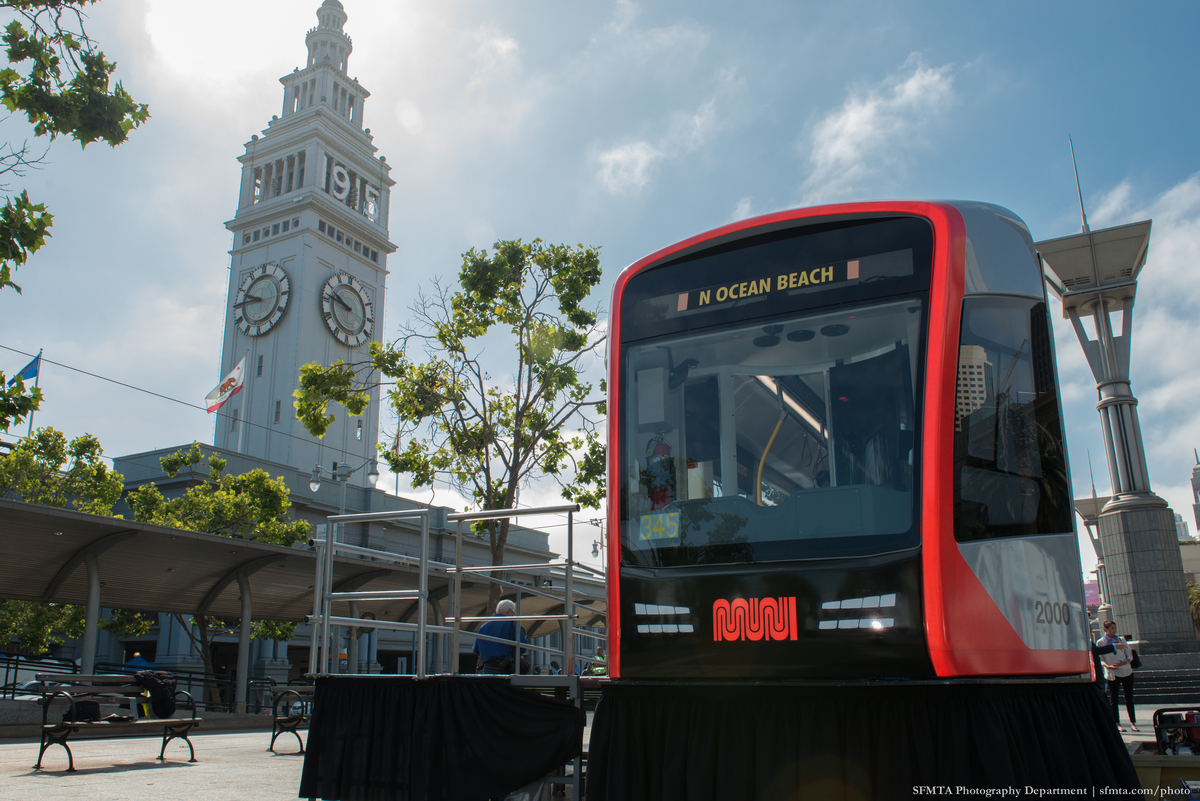 The Muni light rail vehicle (LRV) mock-up looked very glam sitting along the F Market & Wharves track on The Embarcadero.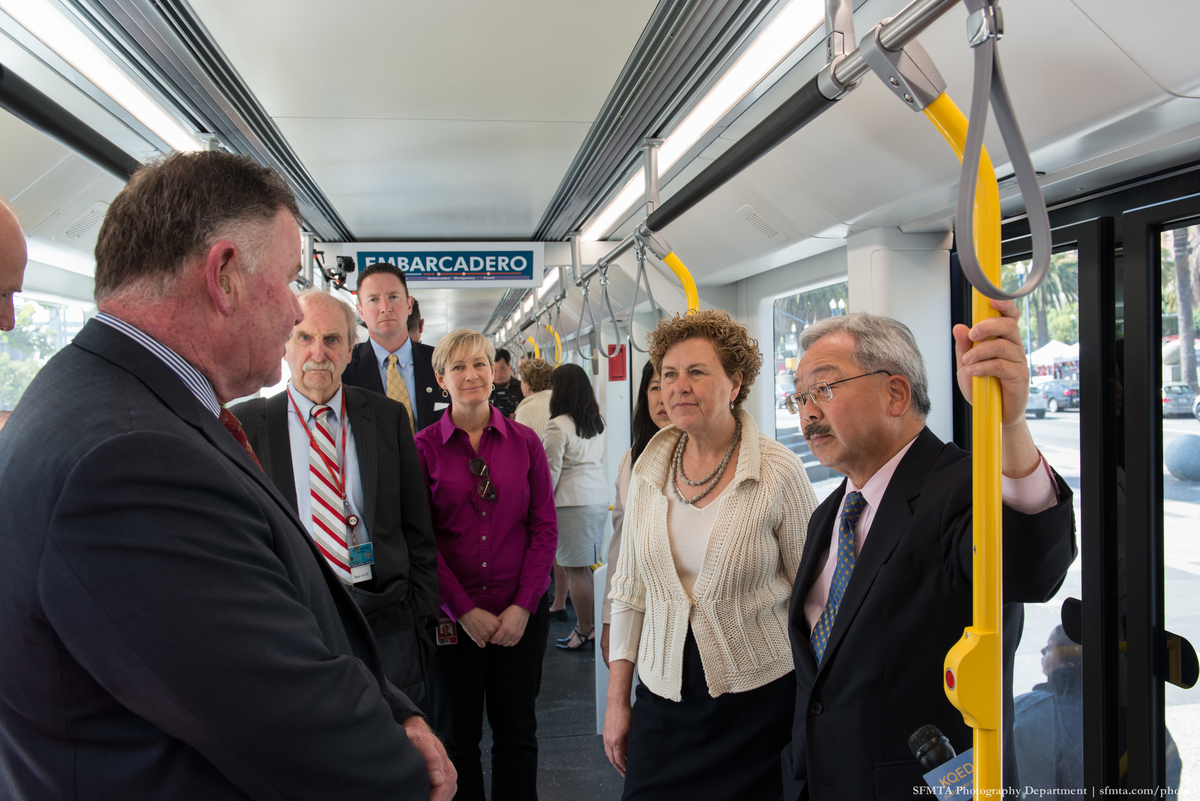 Muni operations chief John Haley (far left) leads the tour with Mayor Lee on the LRV mock-up.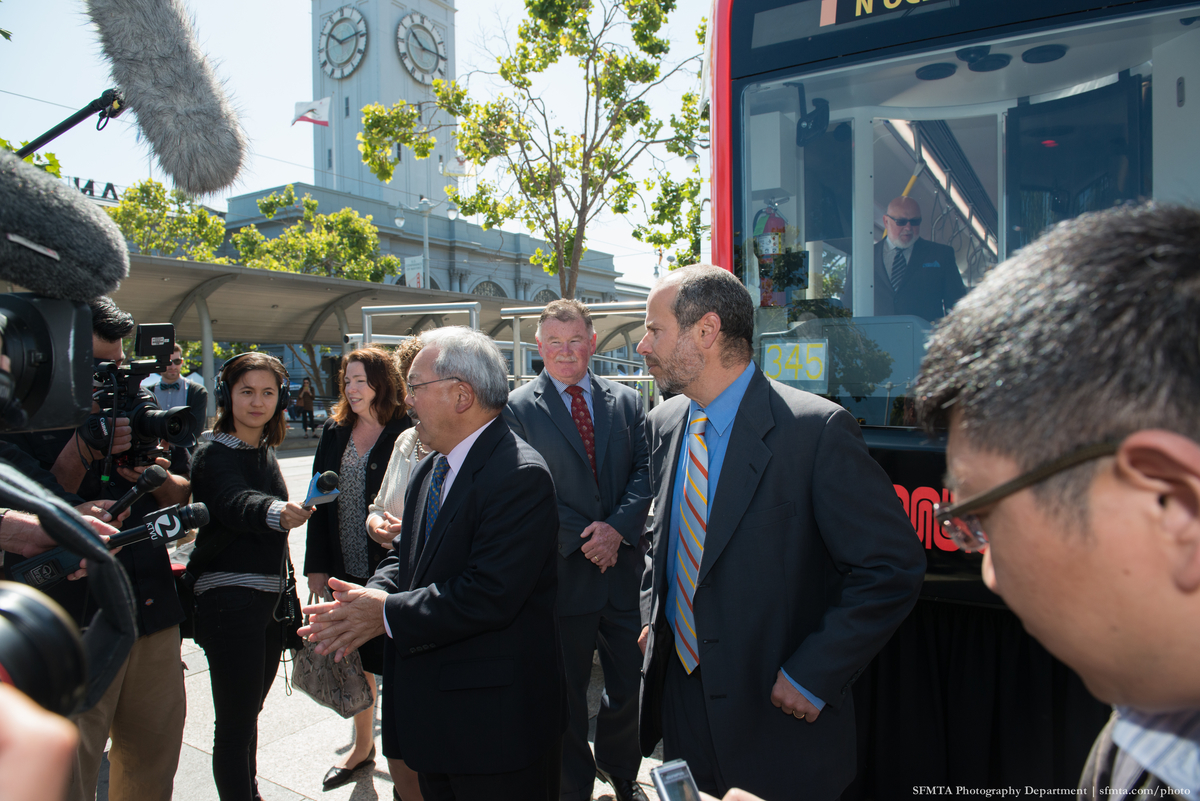 Mayor Lee, joined by Haley and SFMTA Director of Transportation, Ed Reiskin, speaks to reporters at this morning's event.
On Tuesdays we bring you a tidbit of transit news or trivia, either from our own backyard or from around the globe. Thanks for joining us.