New Muni Operator Uniforms Roll Out Today
Monday, September 18, 2017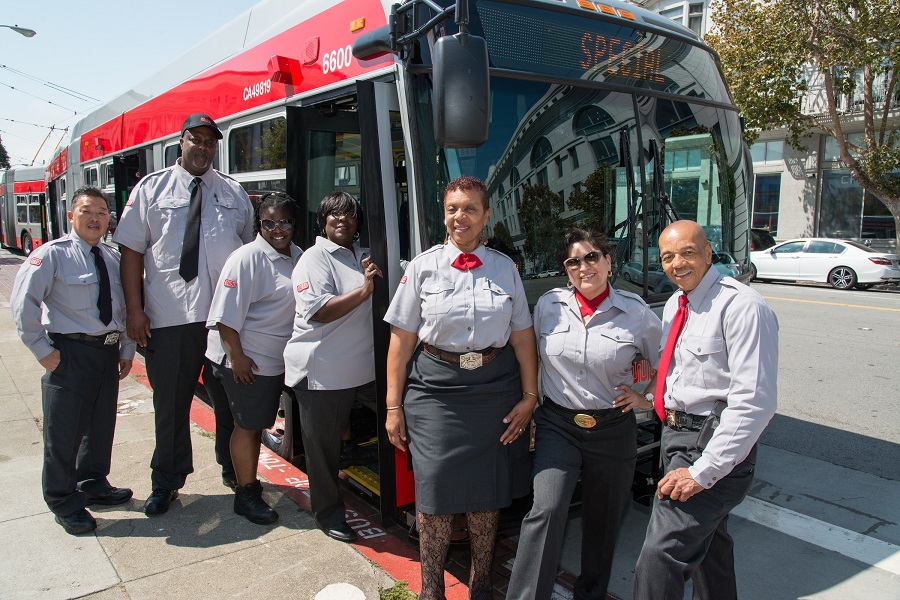 Muni operators pose in their new uniforms.
You may have noticed today that Muni operators' uniforms got a makeover with a new gray and red color scheme. This is the result of a collaborative effort with our partners at Transport Workers Union Local 250A to bring a more modern look and new, higher tech fabric and knits and make sure the hard-working men and women of Muni can be comfortable and sharp.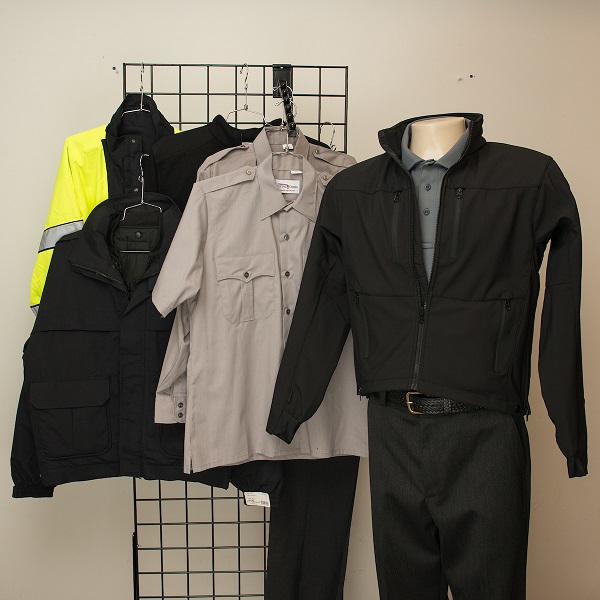 A New Look for Muni
The new color scheme was chosen by an overwhelming majority of operators through a month-long survey.
Uniform selections include:
Light gray woven shirts with additional pencil pockets
Light gray knit polo shirts
Dark gray trousers (winter and summer weight)
Dark gray shorts and skirts
Black sweaters (v-neck and quarter-zip)
Black reversible jackets with multiple liners
Black Softshell jackets
High-visibility, reversible waterproof jackets and pants
Muni Uniforms Through the Years

In 1968, the olive drab-colored uniform worn by the operator on the left replaced the navy blue uniform shown on the right.
Muni's outgoing brown uniforms made their appearance in 1981, replacing olive drab-colored uniforms with maroon trim, a yellow shirt and a snappy maroon tie that had been used since 1968. Before that, Muni uniforms were generally navy blue and often featured buttons. Conductors who wore a coin-counting device would usually wear the jacket unbuttoned.

A group of Muni employees, all members of the Logasa family, wearing Muni uniforms in 1947. From left: an inspector, and operator and two conductors wearing coin counters.
For more glimpses at Muni uniforms through the years, visit our SFMTA Photo Archive gallery.