New Subway Digital Signs - Coming Soon!
Wednesday, December 13, 2017
As regular Muni Metro customers have noticed in recent weeks, our new and up until now, dark digital platform displays have begun to shine with activity. Since they were first installed customers have been curious as to when they would actually be "turned on" or if they "even worked." Well it is safe to say that we've turned them on and that they will indeed work.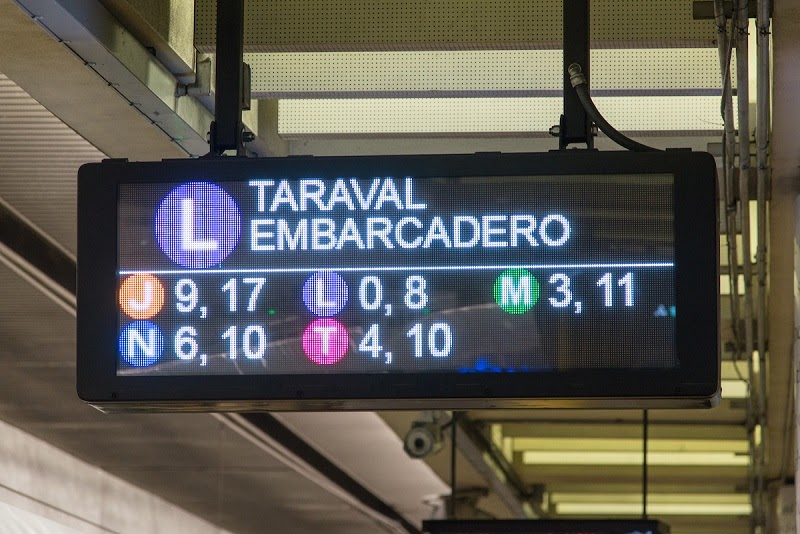 Currently we're in the testing phase to ensure that the displays work with the subway's automatic train control system in order to provide customers with accurate and real-time train information.
The new digital displays will replace the small, antiquated red lettered displays which have limited capabilities. One of the new features that Metro customers will notice instantly will be that each Metro line letter will be displayed within a color specific circle which will allow customers to more easily identify their desired line. In addition to color, the new displays will feature arrival times, direction of travel and service status information running along the bottom of the display so that customers can make timely and informed decisions about their Metro commute.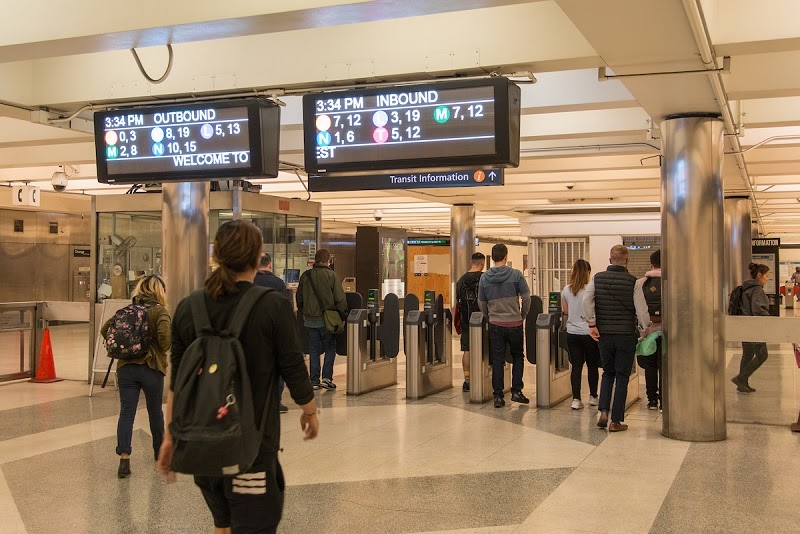 Once the displays are operational, we will begin work on installing a new public address system which will provide clear and audible audio messages and will work in tandem with the new digital displays.
While not ready for primetime just yet, we are working diligently to have all the platform and mezzanine displays up and running by the middle of next year.