Panoramas and Public Art: Vaillancourt Fountain
Twice a month we'll share some of our favorite vistas and destinations in the city and the Muni routes and lines that will take you there.
Panoramas and Public Art is a new feature showcasing permanent and temporary art along with classic views  found throughout the city.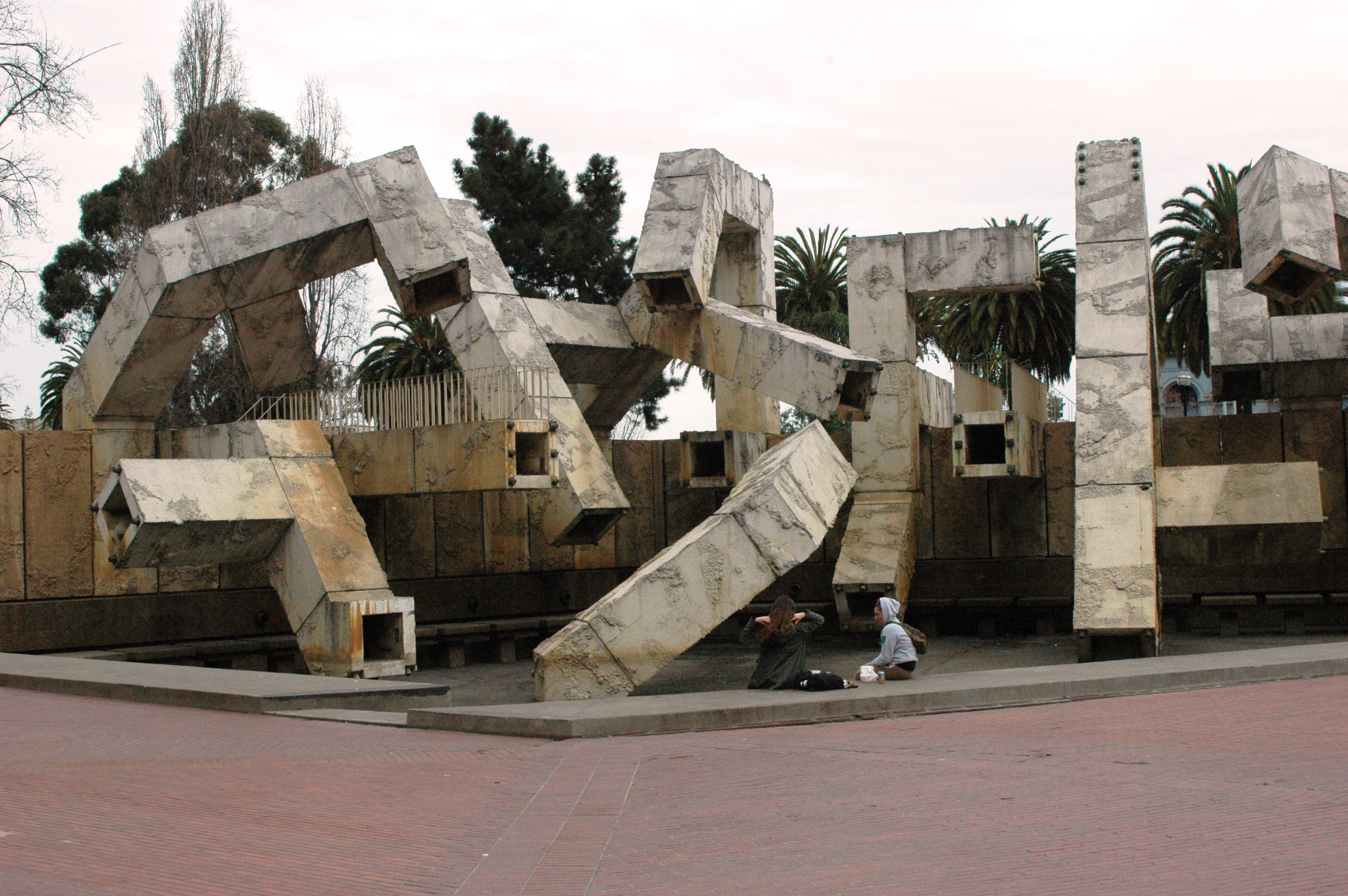 Embarcadero Center's Vaillancourt Fountain.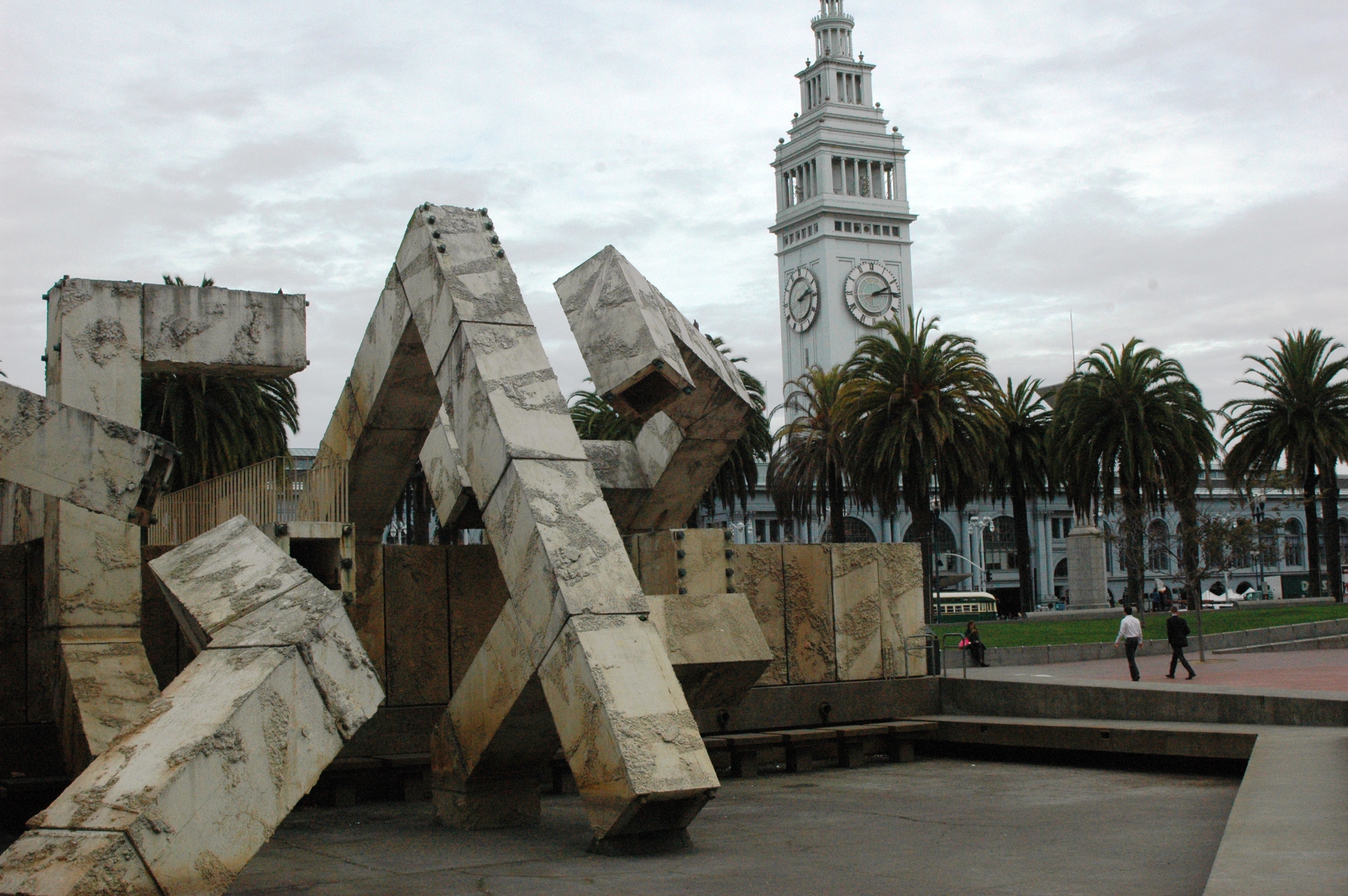 A popular gathering place on The Embarcadero, Vaillancourt Fountain has temporarily run dry.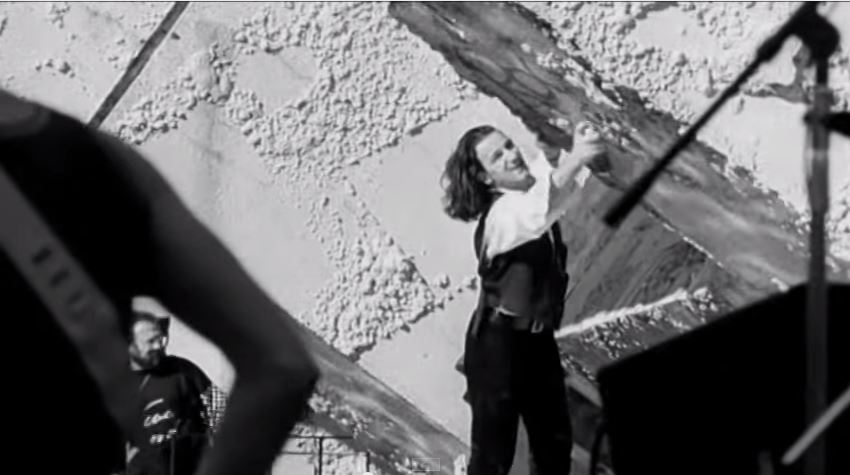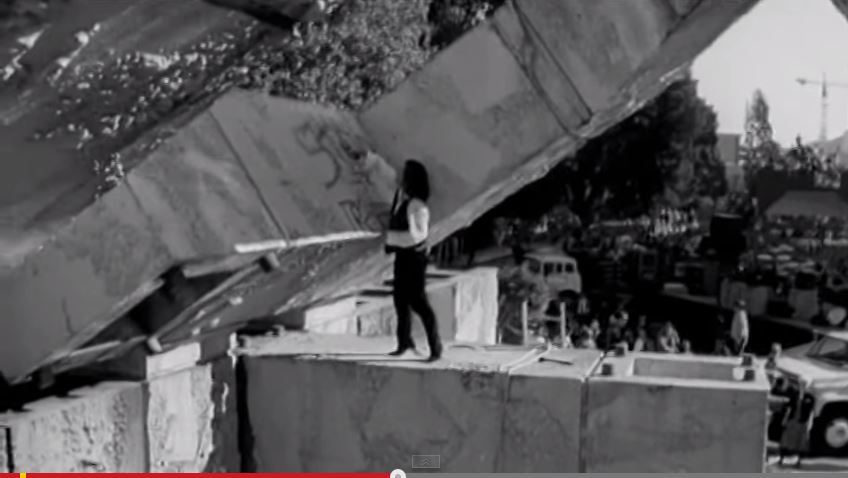 On Nov. 11, 1987, during an impromptu concert held at Justin Herman Plaza, Bono, of the rock group U2, much to the chagrin of then-Mayor Dianne Feinstein, tagged the fountain in support of Vaillancourt.
The abstract Vaillancourt Fountain, created in 1971 by Quebec painter, sculptor and performance artis Armand Vaillancourt may be one of the most controversial sculptures in San Francisco. Located in the Embarcadero Center, Vaillancourt renamed his fountain Quebec libre!, inscribing those words in red letters on the sculpture the night before its inauguration to note his undying support for the Quebec sovereignity movement. The following day, seeing that city employees had removed the inscription, he climbed up on the sculpture to reinscribe those words.
Did you know?
Justin Herman himself, called Vaillancourt Fountain, "one of the greatest artistic achievements in North America."
Sculptor Benny Bufano called Vaillancourt Fountain "a jumble of nothing," artist Willard Cox likened it to "dynamited debris" and sculptor Humphrey Diaquist said it had been created by "a figure of deranged talent."
Quebec libre!, Vaillancourt's renamed fountain, measures 200 feet long, 140 feet wide and 36 feet high. 
In 1987 at the beginning of their Joshua Tree Tour, U2 held a free concert in Justin Herman Plaza directly in front of Vaillancourt Fountain. The concert, announced earlier that morning by local radio stations, attracted over 20,000 people.
Video of Bono inscribing "Rock and Roll Stops Traffic" on Vaillancourt Fountain can be seen in U2's concert video "Rattle and Hum."
How to Get There
Muni Rail Lines: Catch any Muni Metro train downtown and disembark at Embarcadero Station, or take the historic F Market and Wharves line to The Embarcadero.