Pedal Out for Bike to Work Day This Thursday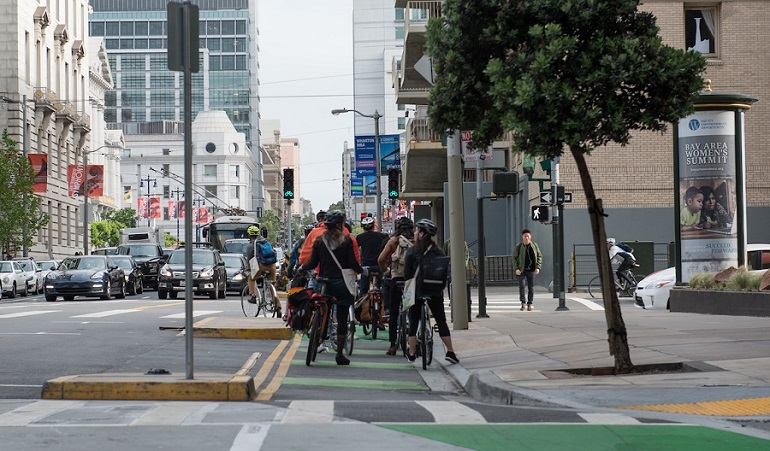 Bike commuters in a protected bike lane on Polk Street at Hayes Street on Bike to Work Day last year.
This Thursday is Bike to Work Day, which means it's the perfect time once again to pedal out and join the two-wheeled commute crowd (if you're not a regular already).
As with each year's event (this is the Bay Area's 23rd), bike commuters in San Francisco can stop by one of 26 "energizer stations" on major bike routes for free snacks, beverages, tote bags and other goodies to reward them for getting to work in a sustainable and healthy way.
And like every year, SF has more bike commuters and bike lanes than ever. With new protected bike lanes to enjoy on streets like 13th and Division, 7th and 8th, and the south end of Valencia, there are more reasons than ever to hop on and join us.

Bike to Work Day energizer stations around the city. Click for interactive Google Map.