POTUS Appoints SFMTA Planner to U.S. Access Board
Wednesday, February 9, 2022
A big shout out to Maddy Ruvolo, Streets Accessibility Planner in the Taxi, Access and Mobility (TAMS) Division! 
On Monday, the President of the United States announced his intent to appoint our very own Maddy Ruvolo to serve on the U.S. Access Board as an Architectural and Transportation Barriers Compliance Access Board Member. The U.S. Access Board is an independent federal agency that promotes equality for people with disabilities through leadership in accessible design and the development of accessibility guidelines and standards. This role is a very important, critical and prestigious position and it is no secret that Maddy Ruvolo is the perfect individual to serve on the U.S. Access Board and represent San Francisco.  
Ruvolo has been widely recognized for her commitment in the accessibility of transportation for persons with disabilities. At the SFMTA, she has been instrumental in the agency's efforts to ensure the accessibility of emerging and active mobility modes in scooter and bicycle programs, and Transporation Network Companies (TNC).   
Ruvolo also played a key role in the implementation of accessibility guidelines for Shared Spaces, where business owners are required to comply with the Americans with Disabilities Act (ADA) for their parklets and/or outdoor (dining) spaces. Her work also involves conducting engaging and effective public outreach, including soliciting meaningful input from people with disabilities and older adults on pivotal decisions about mobility in Golden Gate Park.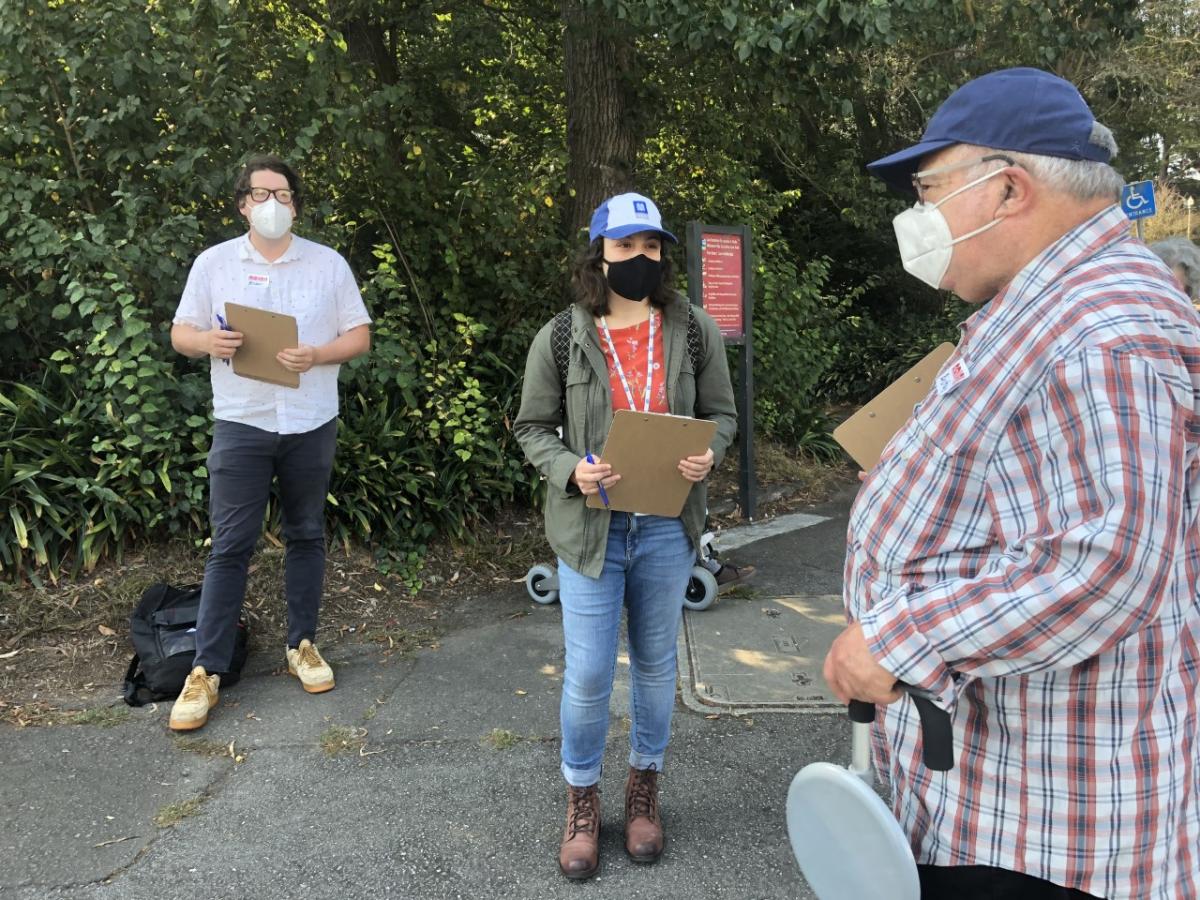 Ruvolo will be staunchly representing San Francisco and advocating for persons with disabilities in the transportation sector.  She has a master's degree in Urban and Regional Planning from UCLA, a Bachelor of Arts in American Studies from Scripps College, where she graduated summa cum laude, and she has worked for the UCLA Institute of Transportation Studies, the Los Angeles Department of Transportation, and the Oakland Department of Transportation. Ruvolo has received many accolades for her past accomplishments such as the Dwight David Eisenhower Transportation Fellowship and Myra L. Frank Memorial Graduate Scholarship. And of course, we recognize her experience here at the SFMTA as a San Francisco Fellow in Livable Streets, an analyst on the Performance Team, and now as a transportation accessibility planning expert.   
Please join us in congratulating Maddy Ruvolo! Many across the country will now benefit from her commitment to equal access and direct engagement. For more information, please visit U.S. Access Board or President Biden Announces Key Appointees.