A Quick Look at Milestones for Better Transportation in 2016
Thursday, December 22, 2016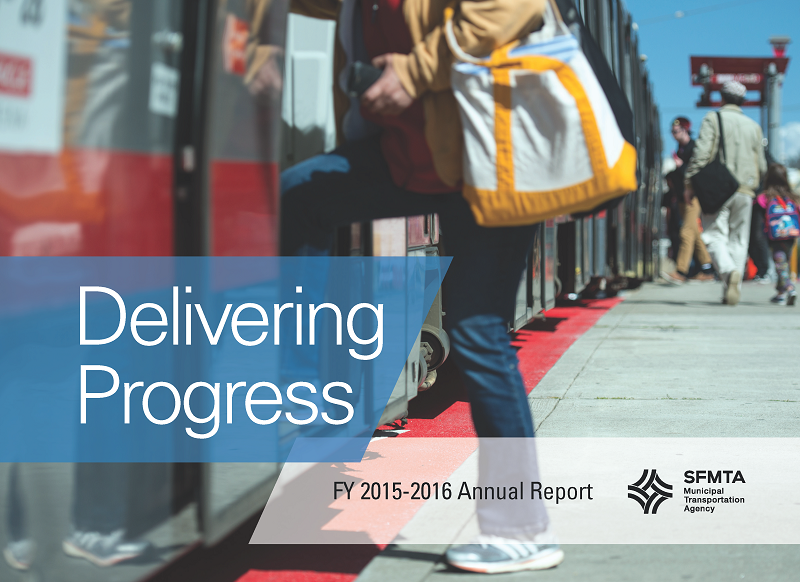 Our 2016 Annual Report, Delivering Progress, is now available.
For us, 2016 was a year of transportation milestones.
Sure, we roll up our sleeves and work every day to improve the experience of traveling around San Francisco. But some of the key initiatives that shaped our agency's work in fiscal year 2016, laid out in our new Annual Report, show how we we've gained ground on the four goals outlined in our agency's Strategic Plan: Providing safer transportation, better travel choices, improving the environment and quality of life and delivering outstanding service to San Francisco.
Take these examples of how we've recently made the city's transportation network safer and more reliable:
For a more comprehensive look at how we've invested in better transportation for our growing city in the previous fiscal year, see our Annual Report: Delivering Progress. Share your thoughts on how we did by taking a brief survey at sfmta.com/ARsurvey2016.
Of course, our work to improve the way we get around continues, and we look forward to serving San Francisco in the new year.