Reducing Crowding and Providing Service to Open Spaces
Tuesday, October 13, 2020
The 30 Stockton bus route extension to Crissy Field in the Presidio began service on September 19. In partnership with the Presidio Trust, Muni implemented this new lifeline connection to bring workers, families, residents and visitors from Chinatown, Tenderloin and SoMa neighborhoods to the ​Golden Gate National Recreation Area via public transportation.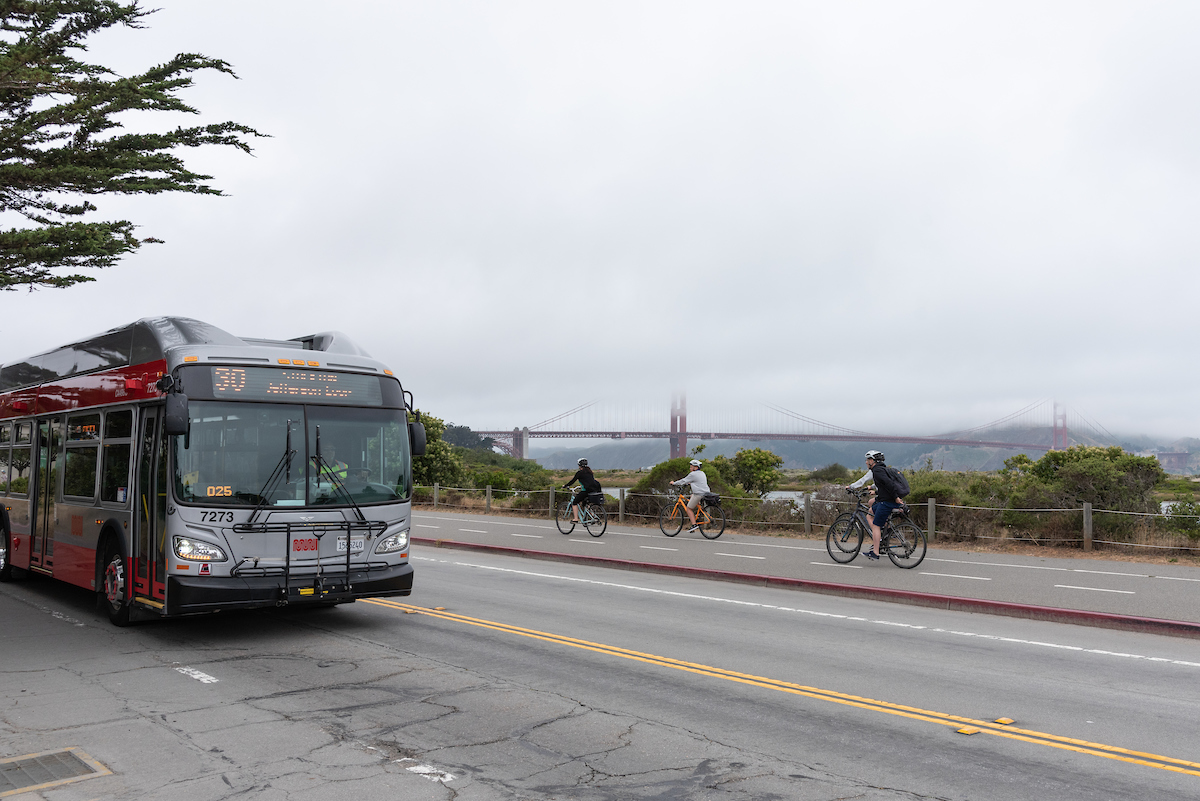 The 30 Stockton on Marina Boulevard en route to downtown San Francisco
Shifting from 40-foot to 60-foot buses on the 30 Stockton helps reduce crowded conditions through neighborhoods like Chinatown, a neighborhood that generates some of the highest rates of trips in San Francisco. Moving the terminal to its new location in Crissy Field provides increased space for these longer buses.
Direct access to parks via public transportation is vital for neighborhoods with the least access to open space in San Francisco. Visitors to the Presidio enjoy nature within the city, including miles of walking and biking trails, beaches, scenic overlooks with views of the Golden Gate Bridge, the bay and the city, as well as picnic and play areas. The 30 Stockton extension not only benefits park-goers, but serves as a lifeline for essential workers who work or live in the Presidio or nearby neighborhoods.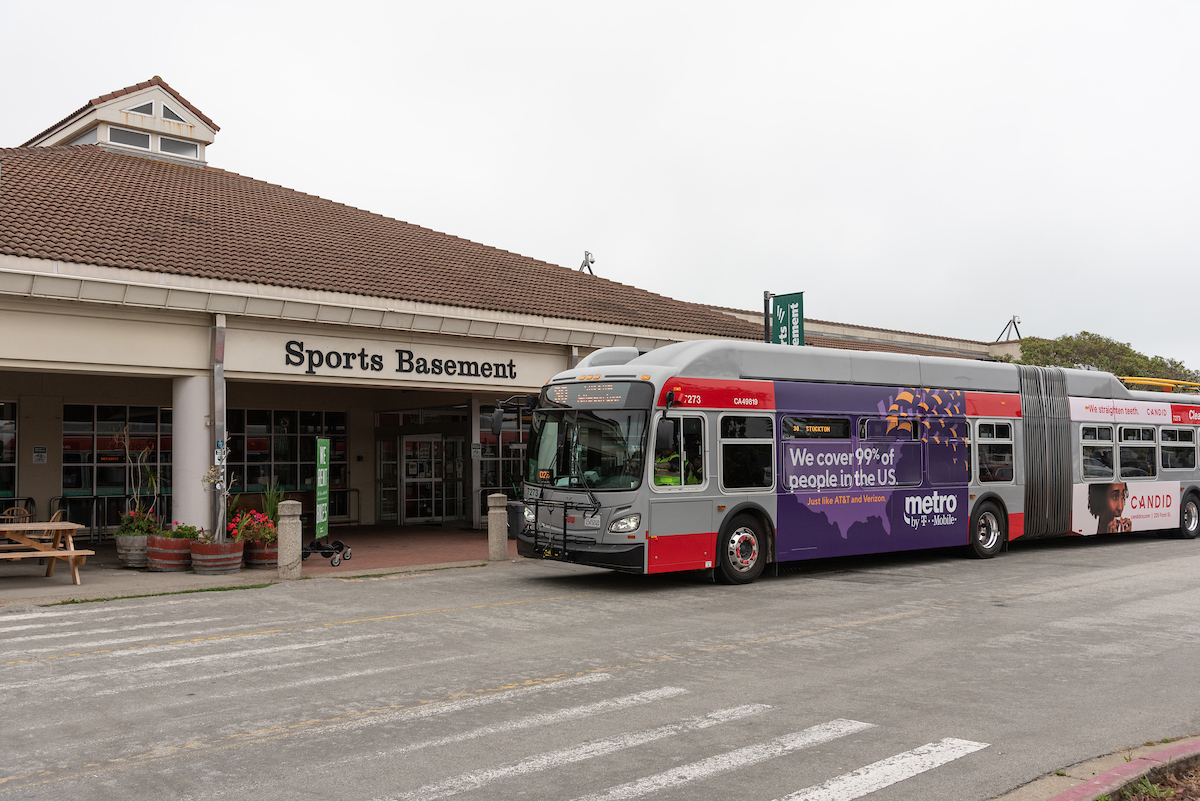 The 30 Stockton making its new last stop near the Sports Basement store
Details on the 30 Stockton extension:
The 30 Stockton route extends into the Presidio between 6:00 a.m. and 8:00 p.m. daily. All other times, the 30 Stockton terminal is on Divisadero at Chestnut.

We have added three stops in each direction within the Presidio:




On Mason Street near Marina Boulevard by Crissy Field East Beach.

On Mason at Halleck Street near the Tunnel Tops park and Presidio Main Post.

By the Sports Basement store at Crissy Field.

Daily frequency: Every 12 minutes on weekdays, every 20 minutes on weekends.