Wednesday, December 31, 2014
As we bring 2014 to a close and ring in 2015, it seems appropriate to show off a photo from the SFMTA Photo Archive that references the "other" '15 that Muni rolled through a century ago.
While this shot was actually taken in 1913, it shows the Ferry Building emblazoned with a large "1915" and the typical "Port of San Francisco" sign replaced with one welcoming visitors to the Panama Pacific International Exhibition, which took place two years later and proved to be a huge boon for the city and for Muni.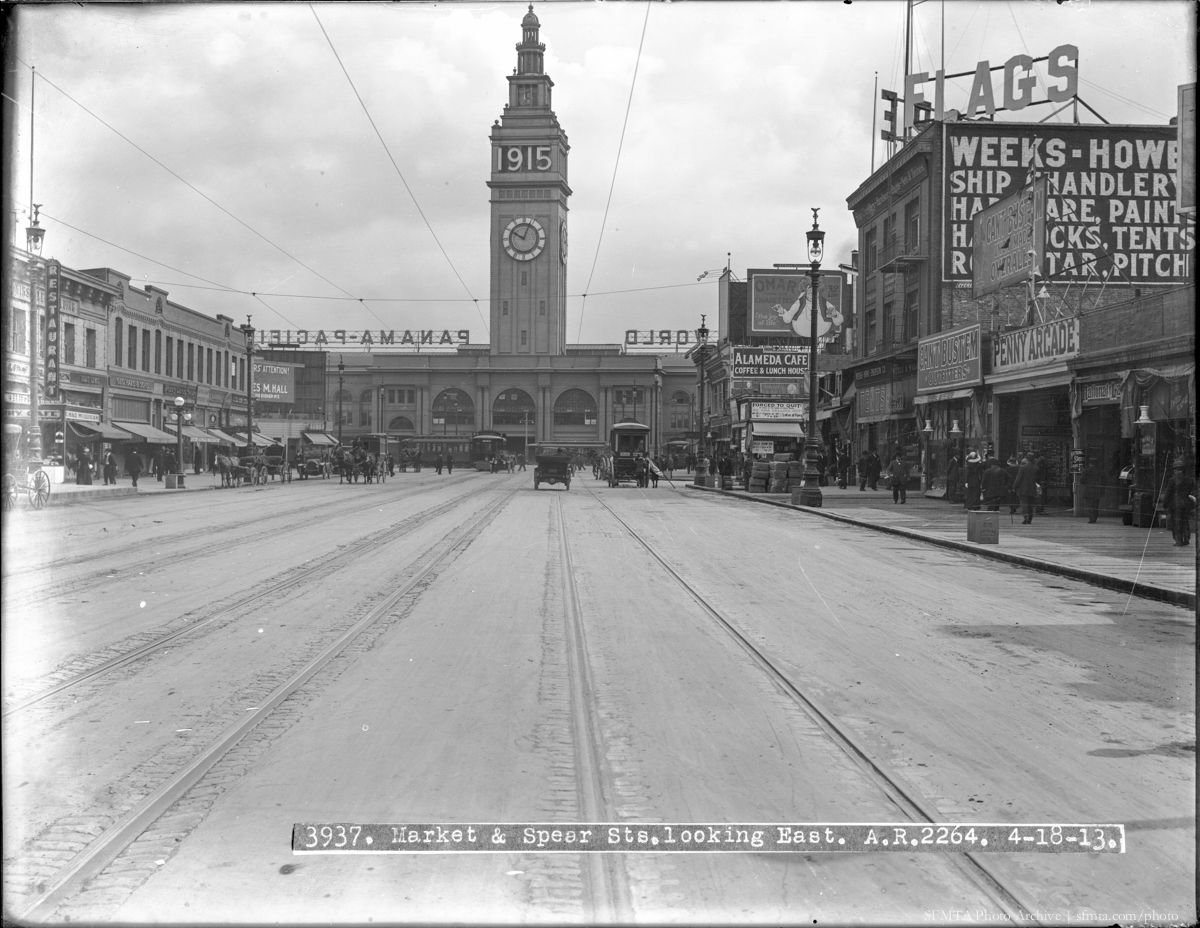 Market and Spear Streets Looking East Towards Ferry Building with 1915 Panama Pacific International Exposition Sign | April 18, 1913
Moving forward into another year and another set of changes for our City, it's important to take a moment to reflect on our City's past through photographs like this one.  We get a glimpse into what life was like and see a world at once familiar and foreign. The stalwart Ferry Building is still rooted at the foot of Market yet every other building pictured here has long been demolished and replaced.
Progression and change can drive a place forward and keep it from becoming stagnant, but to forget the past and the people that have lived here before is to leave out the essence of what makes San Francisco so great.
Here's to another year (and another '15) for our City and the people of San Francisco. Check out more historic photos on the SFMTA Photo Archive website and follow us on Flickr, Twitter, Google+, and Instagram!