Today is the 53rd Annual Cable Car Bell Ringing Competition, one of Muni's most popular and longest-running traditions. This fun public event has its own tradition of local celebrities (or characters) ringing the bell to support a charity or other community service cause.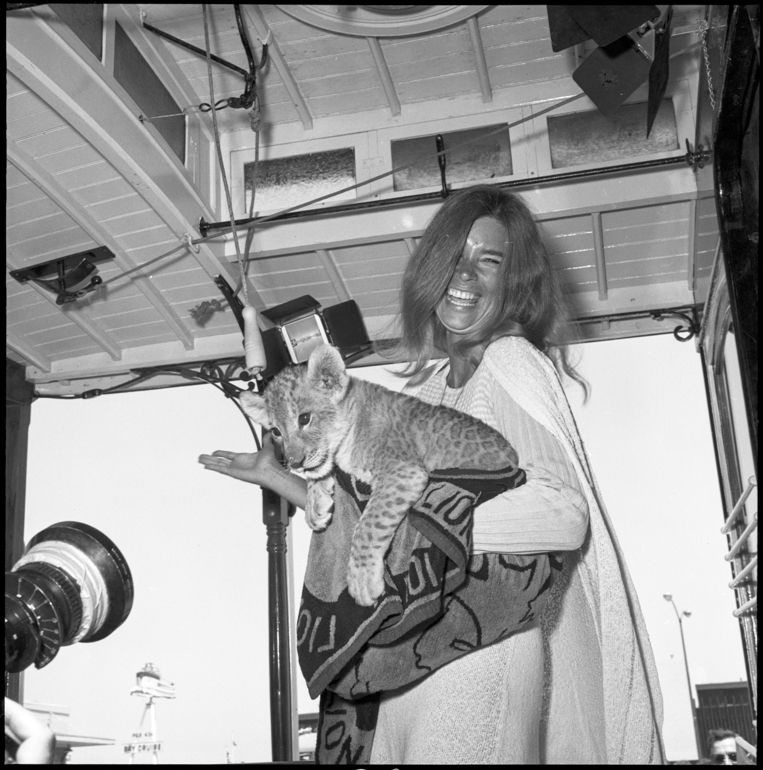 Woman with a lion cub at the celebrity Cable Car Bell Ringing Contest on June 5, 1972.​
A lion rings the bell? That's what this 1972 shot from the "celebrity/amateur" contest seems to tell us. Judging from the blanket that the woman is holding this baby lion with, she seems to be ringing on behalf of the Lions Club International.
Cheerleaders for the 49ers football team performing at the Bell Ringing Contest on July 11, 2013.
The 2013 contest featured a performance by the 49ers cheerleader squad in the square to pump up the crowd.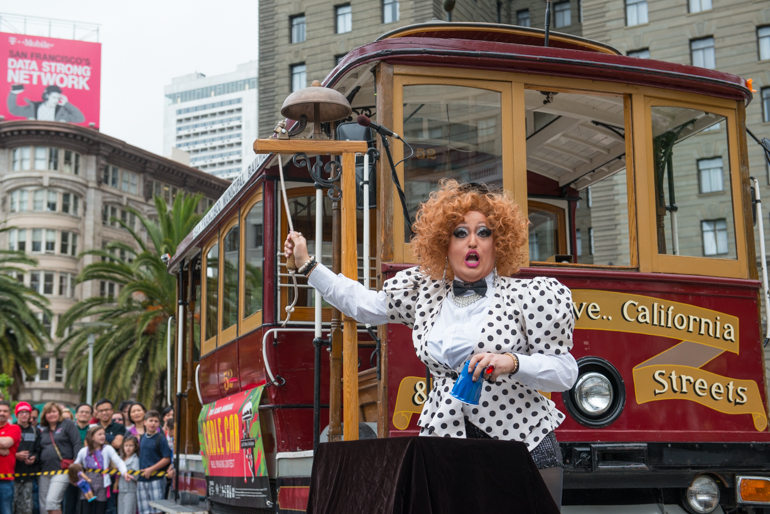 Local celebrity Lil' Miss Hot Mess performs at the 52nd Cable Car Bell Ringing Contest on July 9, 2015.
Comedy, costume and musical skill came together in last year's performance by Lil' Miss Hot Mess, who rang the bell to a pop tune while performing the classic "cups and balls" magic trick. Her performance earned a second place win and a prize for local non-profit, Causa Justa :: Just Cause.
If you're looking for something fun, free and very "San Francisco" to do today at noon, come on down to Union Square and join us for another year of great performances and plenty of bell ringing!
For more cable car photos past and present, check out the SFMTA Photo Archive online and follow us on Twitter and Instagram.