The Secret, Sepulchral History of Muni's Original Headquarters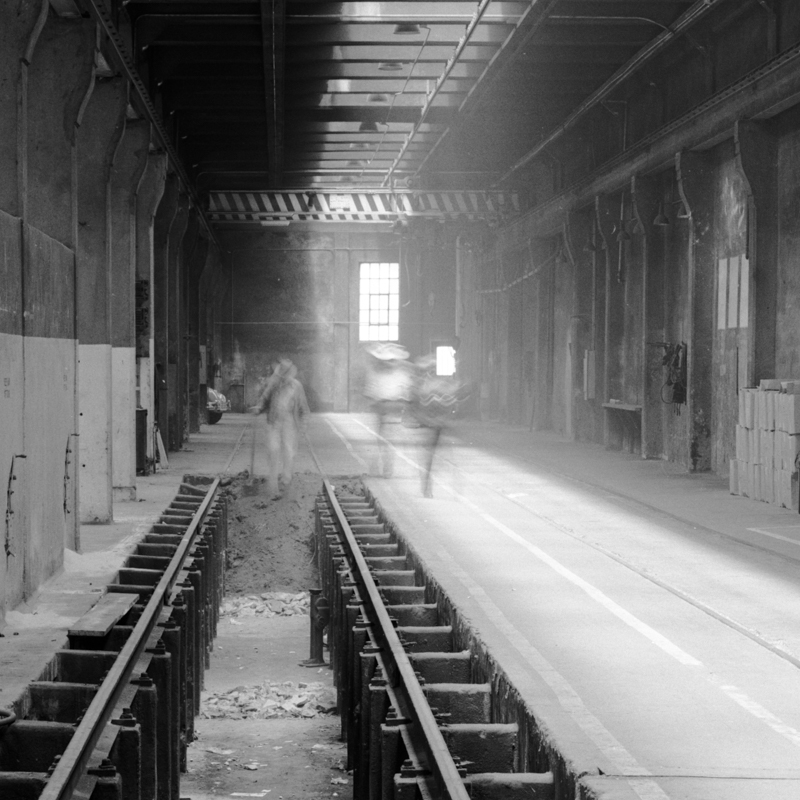 More than 100 years ago, Muni's very first headquarters, Presidio Division, was built amid the cypress-covered hillsides of Lone Mountain and Laurel Hill in 1912. Today, the Presidio Division locale at Geary Boulevard and Presidio Avenue belies a hidden history of four fog-haunted and long-lost graveyards, all of them removed and relocated by the 1950s.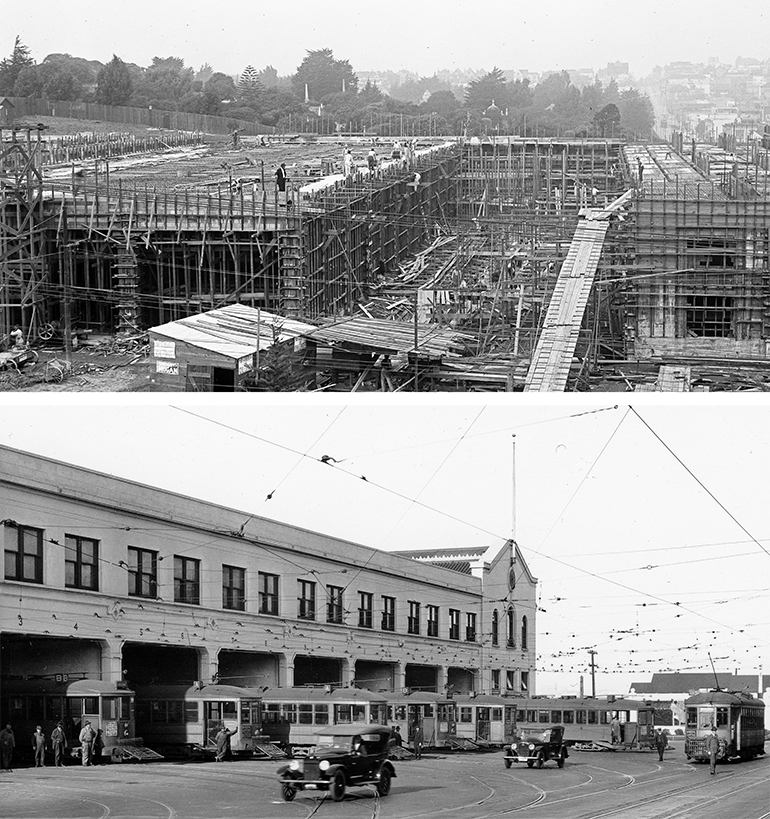 Top image, construction of Presidio Division in 1912, with the monuments of foggy Laurel Hill Cemetery visible amidst the trees in the background. Bottom image, the front of Muni's Headquarters in the 1920s, during the heyday of streetcar lines on Geary Boulevard.
At the time of Presidio Division's construction, it was immediately adjacent to some macabre neighbors  — Laurel Hill Cemetery to the north and Calvary Cemetery directly across Geary Boulevard to the south. In fact, the northeast corner of the building had to be designed at an odd, off-square angle to accommodate the irregular boundaries of the Laurel Hill graveyard.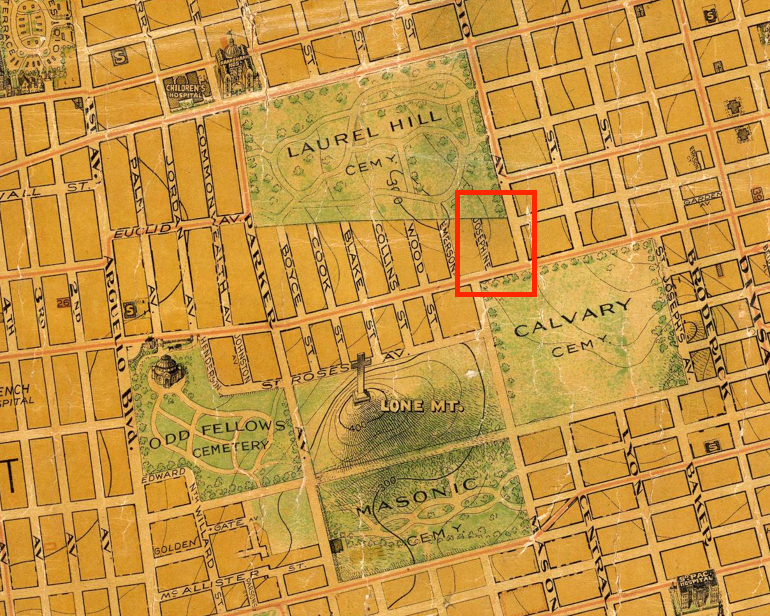 A close-up view of a 1911 map of San Francisco shows the area around Presidio Division (marked by red box). Map from David Rumsey Map Collection, used under Creative Common License CC BY-NC-SA 3.0.
The slightly clipped corner at Presidio Division can still be observed today on the exterior rear of the building next to the bus yard entrance on Presidio Avenue. You can also see it clearly on this Planning Department page, which shows a comparative view of 1938 and 2015 aerial photographs.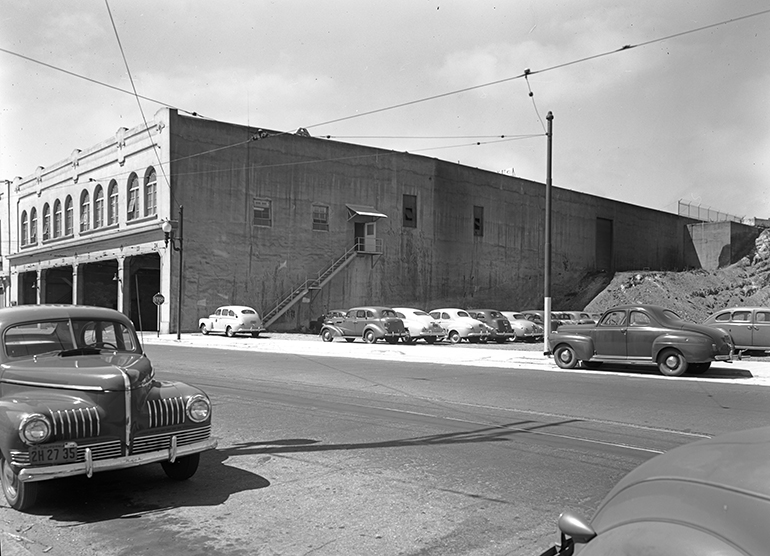 This 1948 view of Presidio Division looks towards the angled northeastern corner of the building from Presidio Avenue near Sutter Street. By this point, Laurel Hill Cemetery had been moved and excavation has begun on what would become a bus yard.
In the late 1940s, Muni converted Presidio into a trolley bus facility and developed the land behind the building into a bus storage yard. This nearly block-long yard actually sits directly on top of the former Laurel Hill Cemetery, which had been moved to Colma just before development.
Unlike Presidio Division, all the Victorian mausoleums and monuments that once resided amidst the foggy hillsides of this neighborhood are long gone. The last landmark of the era, the Neptune Columbarium, just a mile west of Presidio Division on Geary, is worth a visit for the beauty of its Beaux-Arts architecture and as the last manifestation of the Lone Mountain cemeteries.
For other eerie San Francisco history, check out our previous Moving SF blog posts on the abandoned Eureka Station, and the long-lost Gold Rush ship buried in a Muni Metro Tunnel. See more San Francisco history on the SFMTA Photo Archive webpage and follow us on Instagram.