SFMTA Public Meetings January 7 - January 21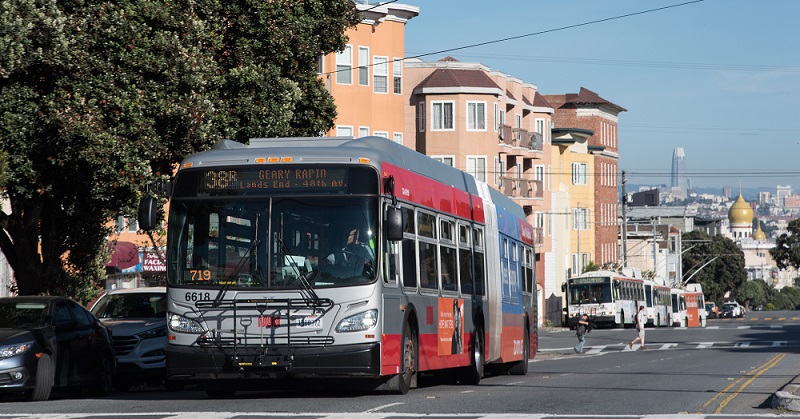 Wednesday, January 9, 11 a.m.
City Hall
Nearby Muni Routes: 5, 19, 21, 47, 49, F Market, Civic Center Station
The San Francisco Municipal Transportation Agency and San Francisco Beautiful will kick-off of the 2019 Muni Art Project on Wednesday, January 9, at 11 am on the Polk Street steps of San Francisco's City Hall. The 2019 theme, "Connecting Our Community" is a collaboration with The Poetry Society of America. A Muni bus with a selection of the art will be on site at the event for the public to tour. Join artists and poets at the Koret Auditorium in the Main Library, 100 Larkin Street for a book signing celebration at 5:30 pm.
Monday, January 14, 6 p.m.
The Richmond Rec Center
Nearby Muni Routes: 1, 2, 28, 31, 38, 44
The Central Richmond Traffic Safety Project Town Hall is being hosted in partnership with District 1 Supervisor Fewer.  Community members who attend the Town Hall will be asked to comment on proposed improvements so that SFMTA can incorporate changes and create a final design.  
Tuesday, January 15, 1 p.m.
City Hall, Room 400
Nearby Muni Routes: 5, 19, 21, 47, 49, F Market, Civic Center Station
The SFMTA Board of Directors provides policy oversight for the safe and efficient transportation of goods and service in San Francisco. This includes the San Francisco Municipal Railway (Muni), automobiles and trucks, taxis, bicycling and walking. The SFMTA Board of Directors also serves as members of the San Francisco Parking Authority.
Our board of directors meetings are held on the first and third Tuesdays of each month. The agenda has not yet been posted on the board's webpage. 
Our Meeting Round-Up feature highlights different SFMTA public meetings that will be held within the coming two weeks. These meetings give you the chance to share your ideas and provide us with helpful feedback. Join us at our next meeting to learn more about SF's changing and complex transportation system.
Those listed above are just a few highlights. You can find a full list of upcoming meetings to keep up to date on your favorite SFMTA committees.