SFMTA Public Meetings July 30 - August 6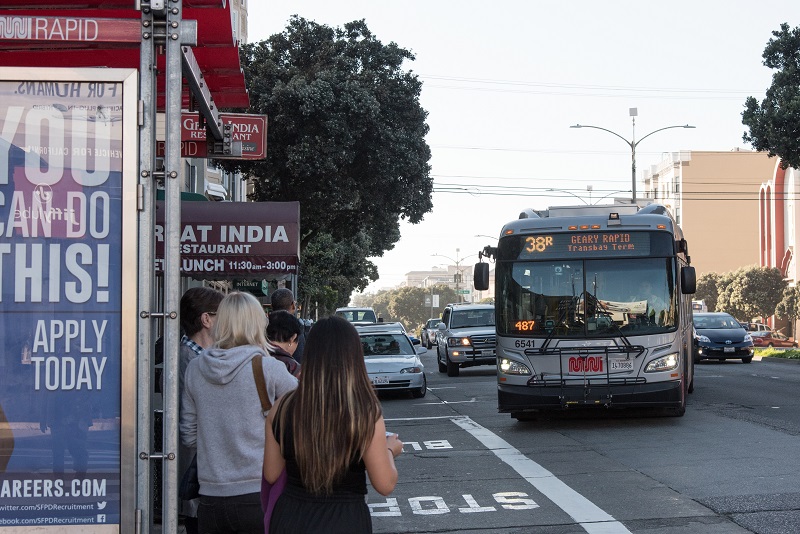 Wednesday, August 1, 6 p.m.
Bootleg Bar & Kitchen
Nearby Muni Route: 19, 41, 47, 49
Join us for a conversation to discuss the overhead contact system that powers San Francisco's zero-emissions electric trolley bus fleet, and how we're replacing these lines for the first time on Van Ness Avenue.
Meet the Expert is an informal talk series where presenters provide their expertise on a variety of Van Ness-related topics, from construction to Muni service to history. This is your chance to join the conversation, ask questions, or just listen. Space is limited, so RSVP today.
Saturday, August 4, 2 p.m.
Hotel Kabuki 
Nearby Muni Route: 2, 3, 22, 38, 38R
The Geary Rapid Project aims to improve Muni's 38 Geary and 38R Geary Rapid bus service and address traffic safety. We invite you to review the final design and learn about construction expected to begin this fall. These events are family friendly. 
Drop in at one of our Project Showcases. Attendees will be able to review the final project design that will be presented to the SFMTA Board in August for action or approval. Learn about improvements proposed along Geary and portions of O'Farrell between Market and Stanyan streets, including dedicated bus lanes, bus stop changes and safety treatments. There will also be information about roadway repaving sponsored by SF Public Works and water and sewer main upgrades sponsored by the SF Public Utilities Commission.
Our Meeting Round-Up feature highlights different SFMTA public meetings that will be held within the coming two weeks. These meetings give you the chance to share your ideas and provide us with helpful feedback. Join us at our next meeting to learn more about SF's changing and complex transportation system.
Those listed above are just a few highlights. You can find a full list of upcoming meetings to keep up to date on all the SFMTA committees.