SFMTA to Replace All Parking Meters in the City
Wednesday, March 16, 2022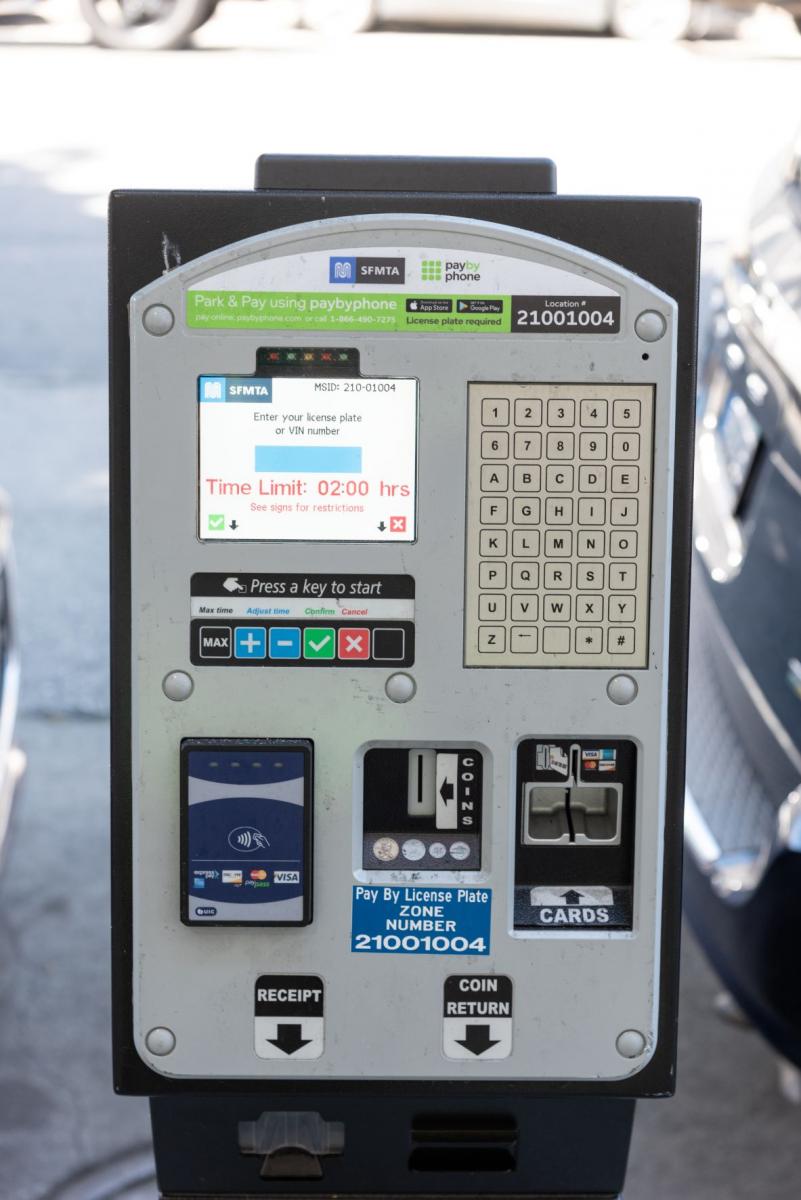 San Franciscans will see new parking meters on city streets beginning in early March 2022. Staff from the SFMTA's Parking Meter Shop will replace the meters at all the nearly 27,000 paid parking spaces in the city because those meters have reached the end of their useful lives, and because many of the meters rely on 3G communications technology that soon will be phased out by the wireless companies. The first new meters will be installed in the South of Market and Mission Bay neighborhoods.  SFMTA staff will provide notices on vehicle windshields when the new meters are activated. 
The new meters will provide several benefits, including larger and more legible screens, more intuitive user interface, more powerful batteries, and more resistance to vandalism.  
The following neighborhoods will move to a pay-by-license-plate system with new paystations.
South Beach
SoMa
Mission Bay
Civic Center
Hayes Valley
Fisherman's Wharf
Telegraph Hill
Chinatown
North Beach
Financial District
Union Square 
The new system not only makes on-street parking more efficient, but also streamlines enforcement and reduces an estimated $6 million in operating costs over the next decade.  
Pay-by-license-plate, in which you enter your license plate number instead of your space number to pay for parking, gives you the option to pay at any paystation as you head to your destination—simply enter the zone number for the block where you parked. If you pay for parking but leave before your paid time expires, you may return to the same block and park without having to pay again, as long as you are within the original paid timeframe.  
SFMTA tested the new single space meters and the new pay-by-license-plate system in several neighborhoods before undertaking this citywide parking meter replacement project. Here is a pilot of the pay-by-license-plate system in the Dogpatch neighborhood.
The purchase of new hardware for the citywide parking meter upgrade project is funded by the SFMTA's capital budget and will not impact the price you pay at the meter. Parking meter rates will continue to be determined using the agency's demand-responsive parking pricing program, and more information can be found at the Demand-Responsive Parking page. 
Please visit the Citywide Parking Meter Replacement Project for more details. To learn how to pay for parking at a meter, please visit the SFMTA parking website.