Shopping by Streetcar for the Holidays
Thursday, November 30, 2017
With the holiday season upon us, San Franciscans are out and about to shop for meals and gatherings with family and friends. One hundred years ago, the same preparations would have been underway across the city in much the same way. Back then however, streetcar lines all over the city connected San Franciscans with small neighborhood shops and markets to gather supplies from bananas to meats.
Here's an in-depth look at some of those shops captured in photos from the SFMTA Photo Archive to whet your appetite for some local goods.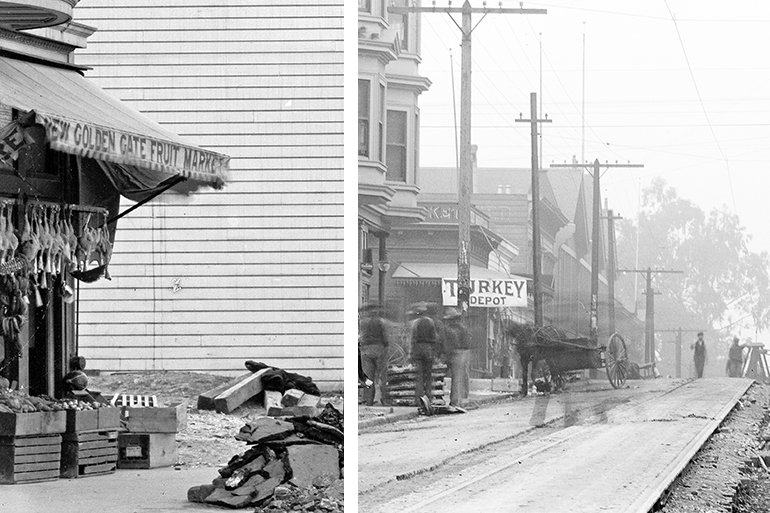 Above, two close up views of grocers on Haight Street in late autumn during the early 1900s. To see the full images, check out image numbers U01065 for the left photograph, and U01085 for the right online at the SFMTA Photo Archive.
For residents of the Haight in late 1906, the Golden Gate Fruit Market at Haight and Belvedere would have been a prime choice for fresh produce and oddly enough, poultry. Examining the photo on the left above, this market also offered what could have been melons or pumpkins and, surprisingly, bananas— which must have been brought in by ship from the tropics. Down the street, at Haight and Cole, another grocer advertised itself simply as the "Turkey Depot." These two markets would have been accessible by streetcar on Haight Street, a line that operated on a similar route to today's 7 Haight and has been running since 1883.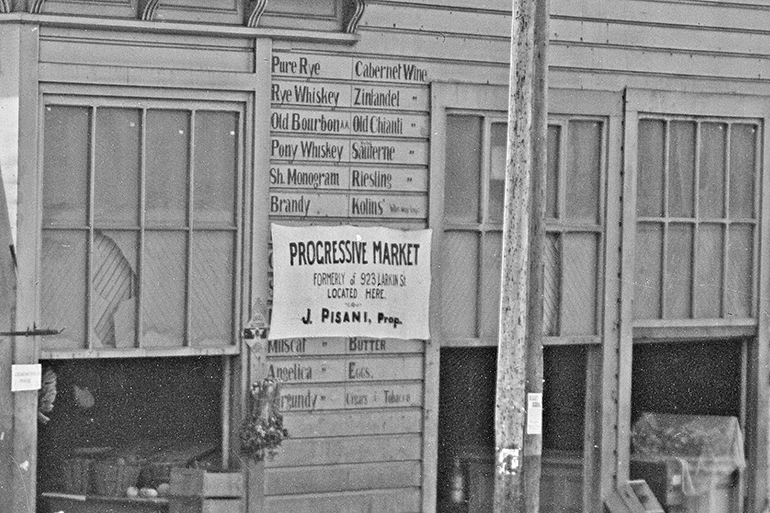 The Progressive Market at the corner of Sacramento and Divisadero in 1906. See the full image online: image number U00927.
In Pacific Heights, the Progressive Market at Sacramento and Divisadero seemed to have specialized mainly in tipples, including a lot of sweet wines such as muscat, angelica and sauterne. For those who did not want to drink their meal, the market also offered butter and eggs. San Franciscans shopping in this neighborhood could have made the trip on the 24 Mission-Richland streetcar, a distant ancestor of today's 24 Divisadero bus.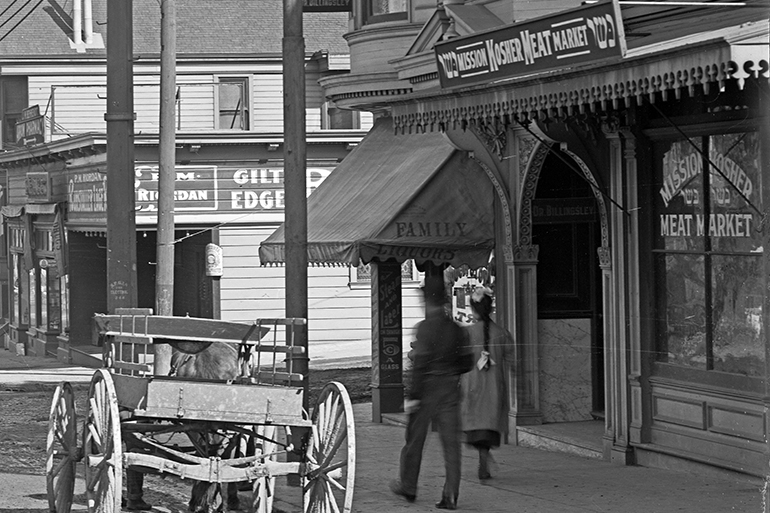 A close up view of corner stores on Mission Street at Cortland Avenue, from the image U02023, photographed in 1909.
For shoppers acquiring meat for the larder, a ride on the 14 Mission, one of the city's oldest streetcar lines, would have taken them to the Kosher Meat Market in the Outer Mission near Bernal Heights.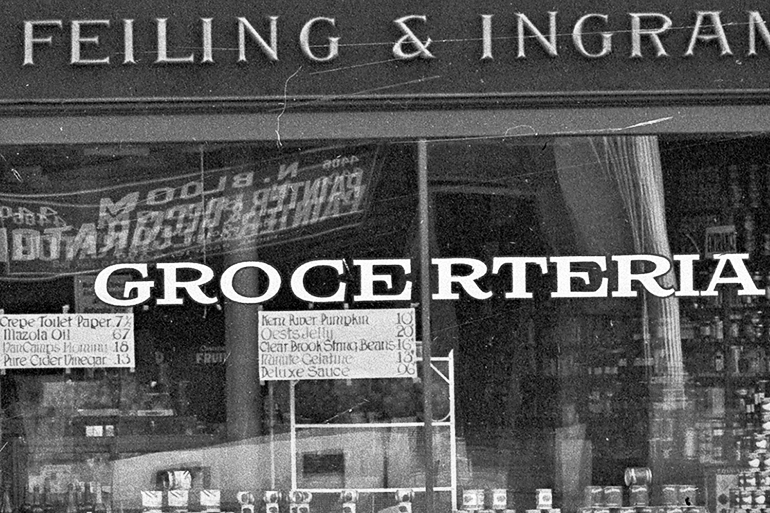 This close up is from image number U06405, taken in the Inner Richmond in 1919. Today, the business on this corner is a laundromat rather than a grocerteria.
On the 1 California, in the Inner Richmond at California and 6th Avenue, San Franciscans looking for a treat in January of 1919 might have purchased canned pumpkin, hominy, or perhaps something known mysteriously only as "deluxe sauce", at the Grocerteria.
Whatever your holiday food traditions and shopping plans may be, we hope you've enjoyed this look at shopping by streetcar in early 1900s San Francisco. For more images of our historic city, check out the SFMTA Photo Archive online, and follow us on Instagram for a daily dose of #fromthearchives.