Six Generations of Pint-Sized Buses Serve Muni's Toughest Routes
For over 80 years, special fleets of shorter than usual buses have been reserved for some of the City's toughest routes. Winding through tight bends and climbing up steep grades, these pint-sized coaches ensure access to transit in neighborhoods where standard-length buses cannot go. As the SFMTA phases in a brand-new batch of shorter buses, here's a look at all six generations of Muni's "mini" fleet.
"Baby White" Buses: 1938-1975
The first generation of short-length buses was intended for regular use on all Muni bus routes. Made by the White Motor Company in Cleveland, Ohio, this fleet came to SF in 1938. The buses were nicknamed "Baby Whites" after a group of longer White Co. buses arrived in 1947. In the mid 1950s, all but three of these buses were retired. The three saved continued to run on the 39 Coit Tower route until 1975—in service longer than any other bus before or after.
 
This bus has served longer than any other in Muni's fleet, wearing at least three different paint schemes and running regularly for 37 years straight. Restored in 2012 to its original orange and black colors and number (042), it's back in special service today during Muni Heritage over 80 years after arriving in SF.
"Mini Macks": 1970-1979
Unique among all the shorter buses that have served SF is a small number of buses built by the Mack Truck Company. In the 1950s, Muni contracted with Mack to lease a large fleet of 450, 38-foot long buses. As these were returned at the end of the lease in 1969-1970, two buses were saved for a special reassignment. Shortened by several feet by cutting out a section of the bus, these two coaches were meant to replace the 30-year-old White buses on the 39 Route.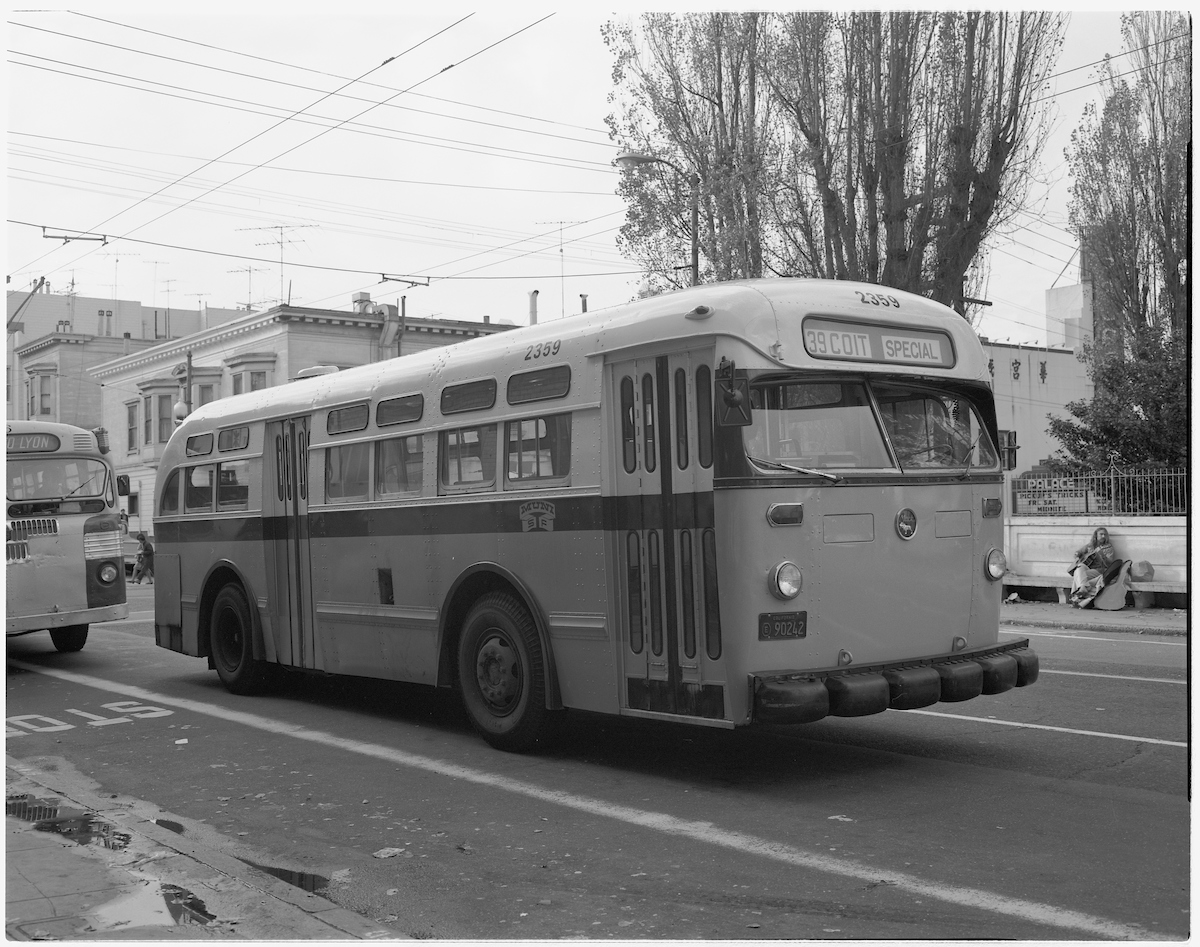 Delivered in 1957 as a 38' long bus, this and one other Mack bus were chopped down and painted in Muni's Maroon and Gold colors around 1970. Both served the 39 Coit for nearly a decade.
The "Amys": 1974-1991
The first fleet of buses specifically purchased to fit the need for smaller buses was a batch of 100 buses built by the AM General Company in the mid 1970s. Nicknamed "Amy's", these buses were also the first to arrive wearing the new Muni orange and white Sunset livery and famous "Worm" logo. Today, bus #4154 is part of our vintage bus fleet, operating in special service during Muni Heritage.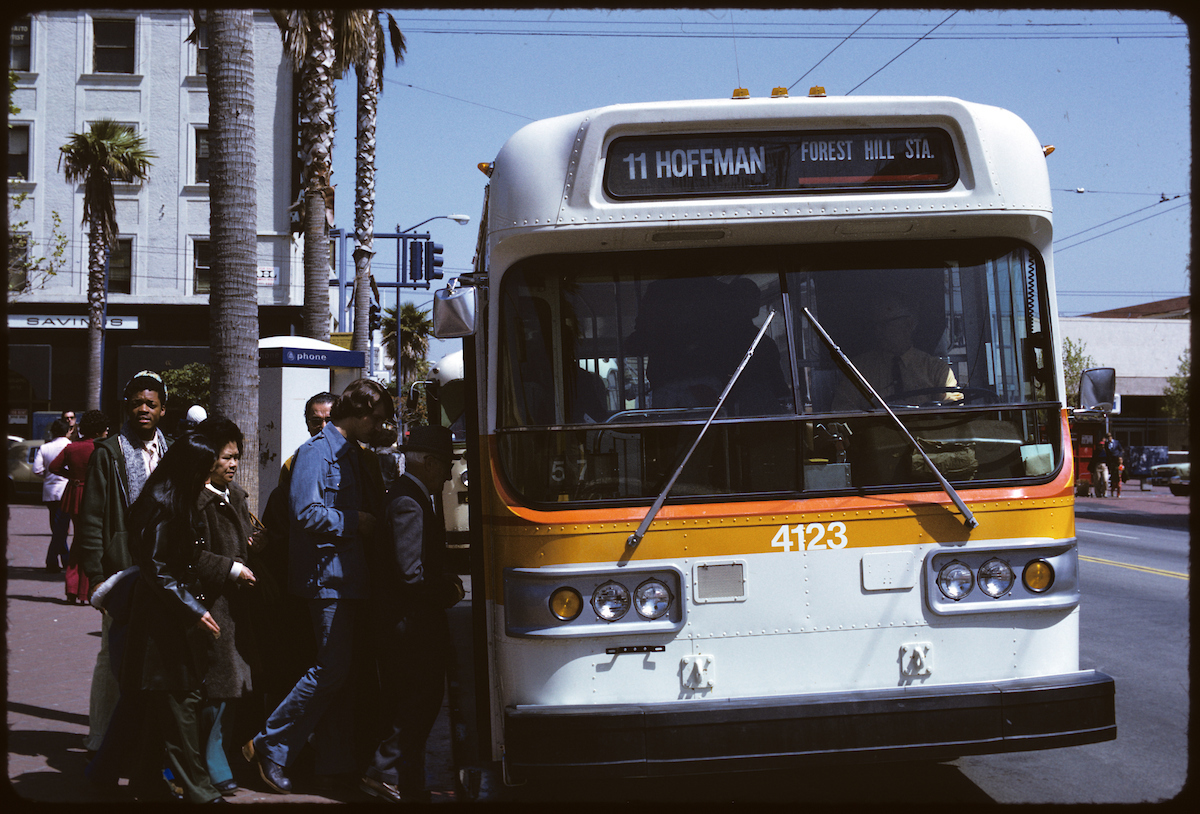 People board an AM General bus running on the 11 Hoffman route at Mission and 16th in this 1975 photo.
Orion Fleet #1: 1990-2007
As the AM General buses aged, Muni bought replacements from the Orion bus company in the early 1990s. Even shorter than their predecessors, these were well suited to routes like the 36 Teresita, which winds through Twin Peaks, Diamond Heights, Glen Park, and Bernal Heights.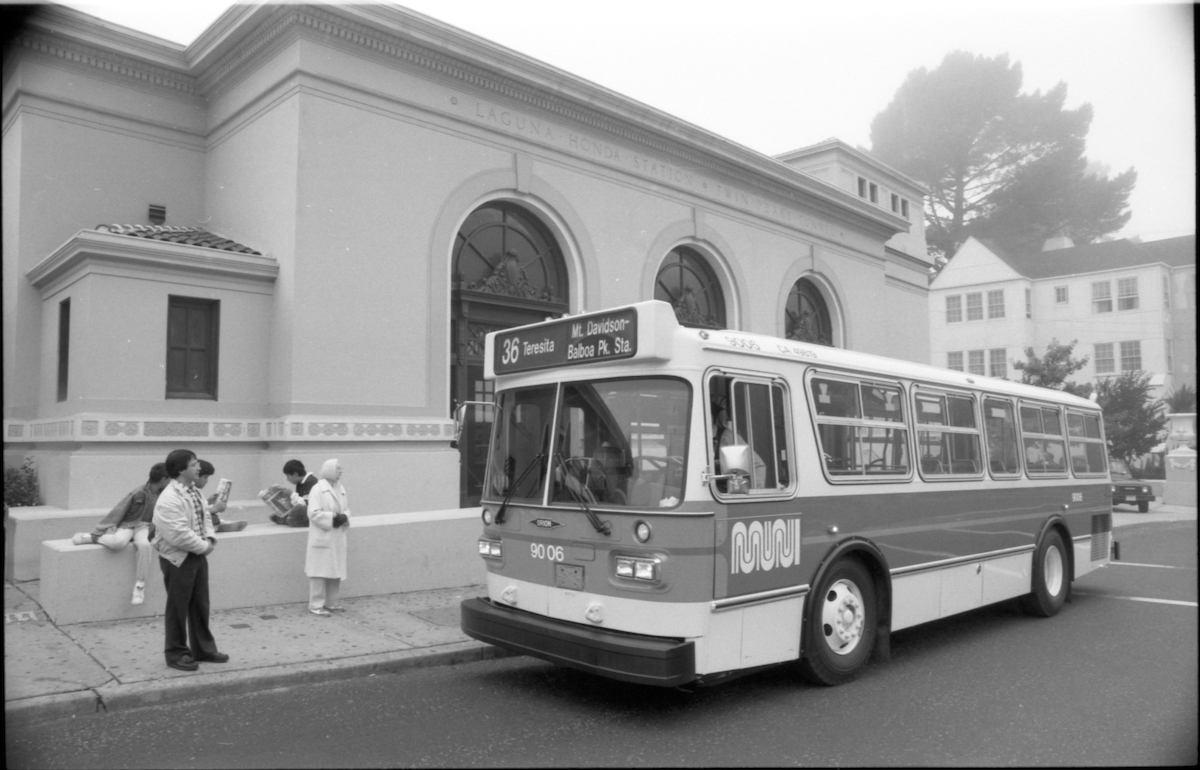 Forest Hill Station sits shrouded in fog in this 1990 photo of a new Orion bus on the 36 Teresita Route.
Orion Fleet #2: 2007-Present
Following the original batch of Orion buses was a second that hit the streets in 2007. Purchased simultaneously with standard 40-foot-long buses, these were among the first low-floor hybrid buses to serve San Francisco. The new design of these 30 and 40-foot Orions provided easier boarding and quieter, more efficient operation.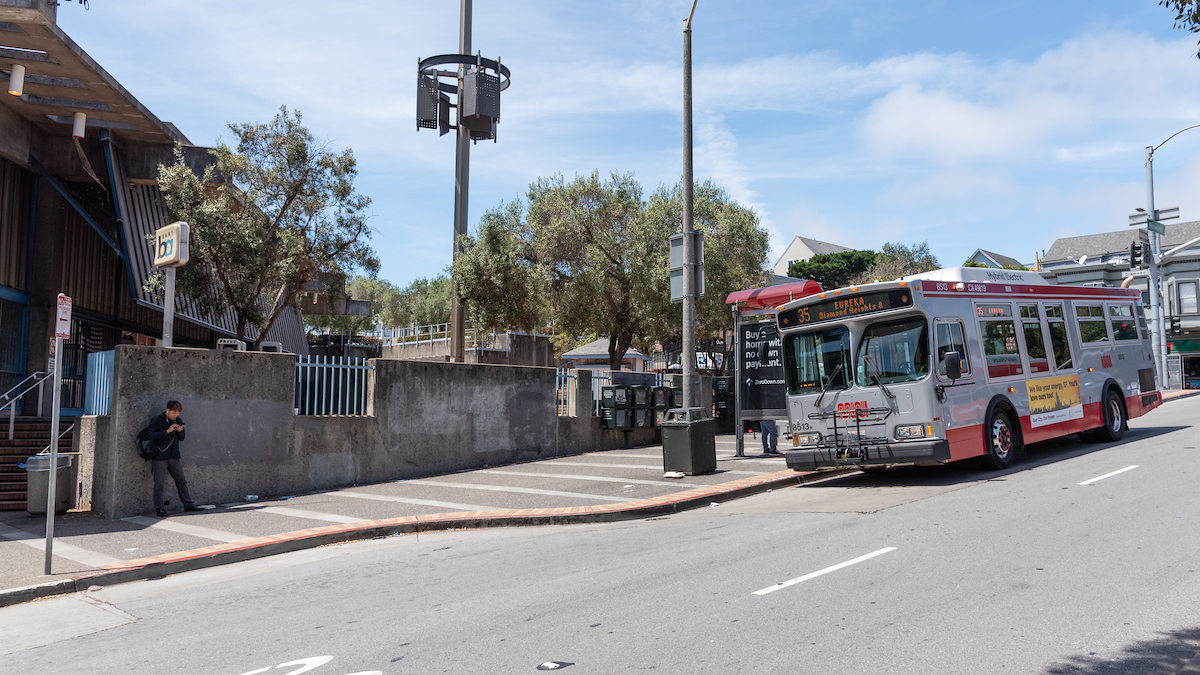 A second-generation Orion bus stops at Glen Park BART on the 35 Eureka Route.
ENC EZ-Rider II: 2022-
Today, the SFMTA is replacing its 15-year-old fleet of 30-foot Orions to provide more reliable, cost-effective service on the routes historically served by shorter buses. These new buses, a few of which are already in service, are built by ENC (El Dorado National-California) based in Riverside. At 32-feet long, they have seating for around 25 passengers and room for multiple people using wheelchairs. The first of these buses arrived for acceptance and testing in late 2021 and entered service earlier this year.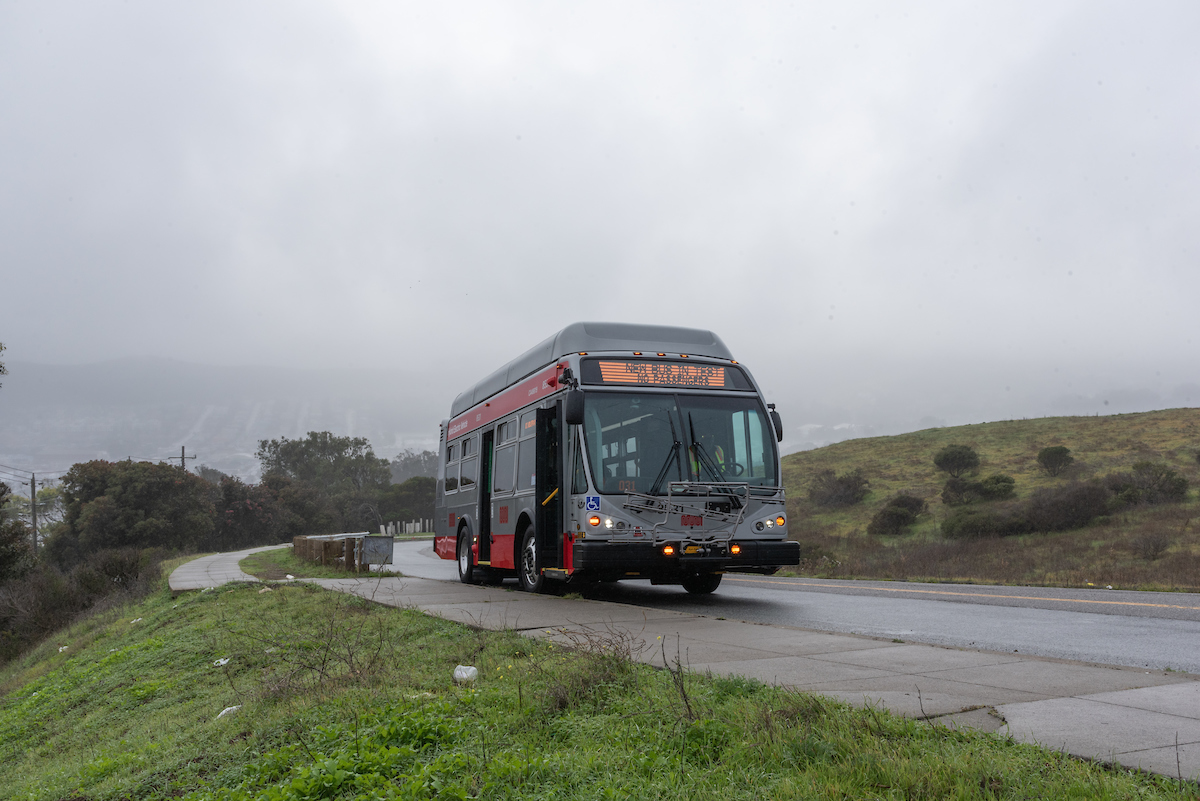 Climbing a grade in McLaren Park, a new 32' ENC bus tests on the 56 Rutland in late 2021.