Skilled Workers Have Always Kept Muni Rolling
Thursday, October 2, 2014
Today's throwback takes us inside Muni's electric repair shop in 1936. The tradesmen in this shot are rebuilding streetcar motors on a specially built repair and test stand. 
The motor technology and materials of the time required careful handwork by skilled workers on a regular basis. Even with modern motors, which are built to provide longer service intervals, Muni employs skilled technicians to carry on the 'lost art' of maintaining and rebuilding these vital parts of our vehicles. 
Having people in-house who can diagnose and repair equipment is crucial to keeping Muni running smoothly and getting vehicles back in service quickly. Sending parts out for rebuilding is costly and time consuming compared to employing men and women who can tackle breakdowns immediately.  
Kudos to the men pictured and our present day maintenance workers' precision work and technical expertise that have kept Muni's motors turning for over a century!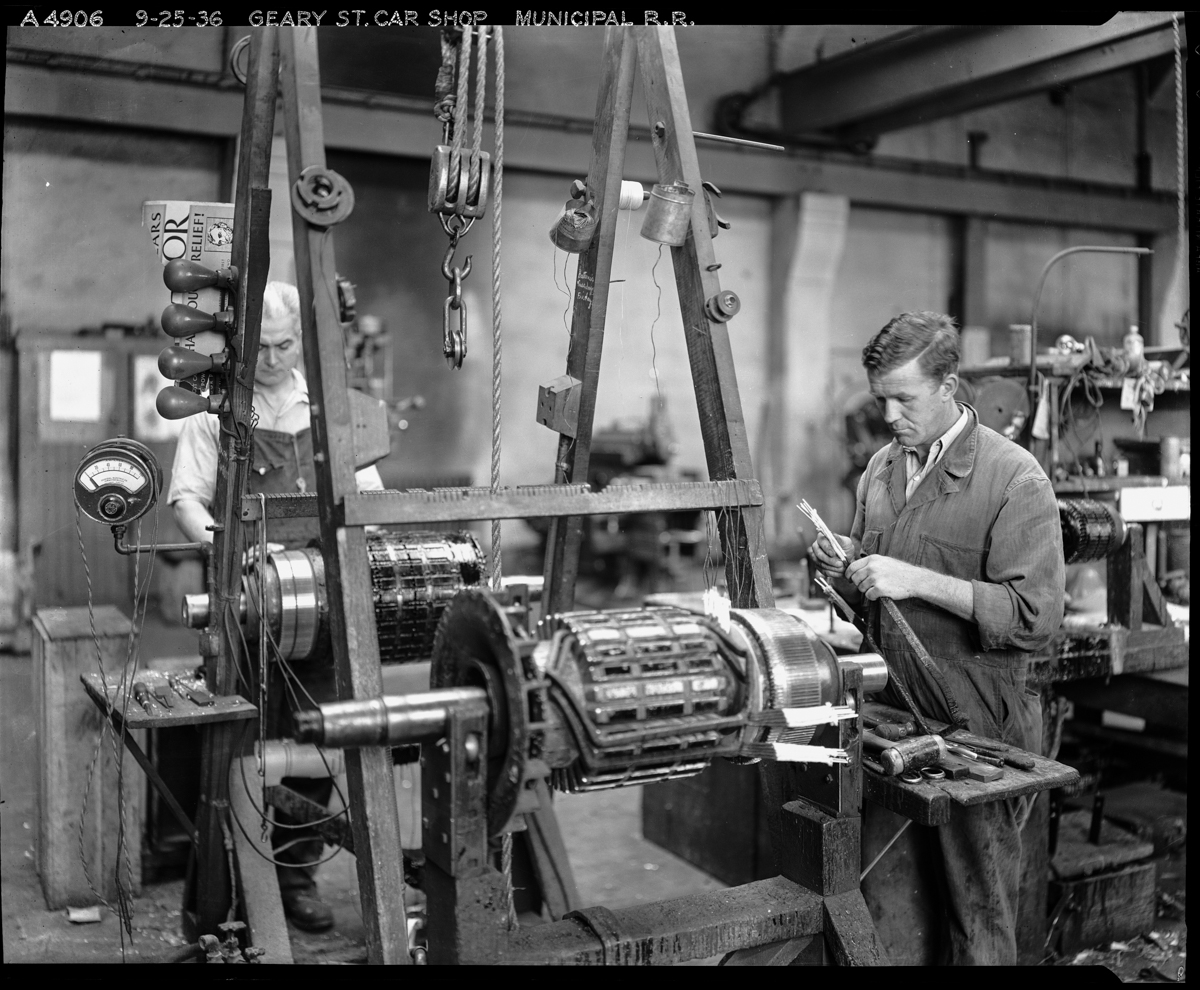 Muni Shopmen Repairing Streetcar Motors | September 25, 1936
Check out more historic photos on the SFMTA Photo Archive website and follow us on Flickr, Twitter, Google+, and Instagram!