On the Streets: A 37 Year-Old Walk in the Mission
Thursday, August 20, 2015
Many of the photos in our Archive were taken on or in the streets of San Francisco, capturing everyday scenes and candid moments and giving a unique glimpse into the city's past. This week, we'll take a trip back to 1978 for a look at a typical August day in the life of the Mission District.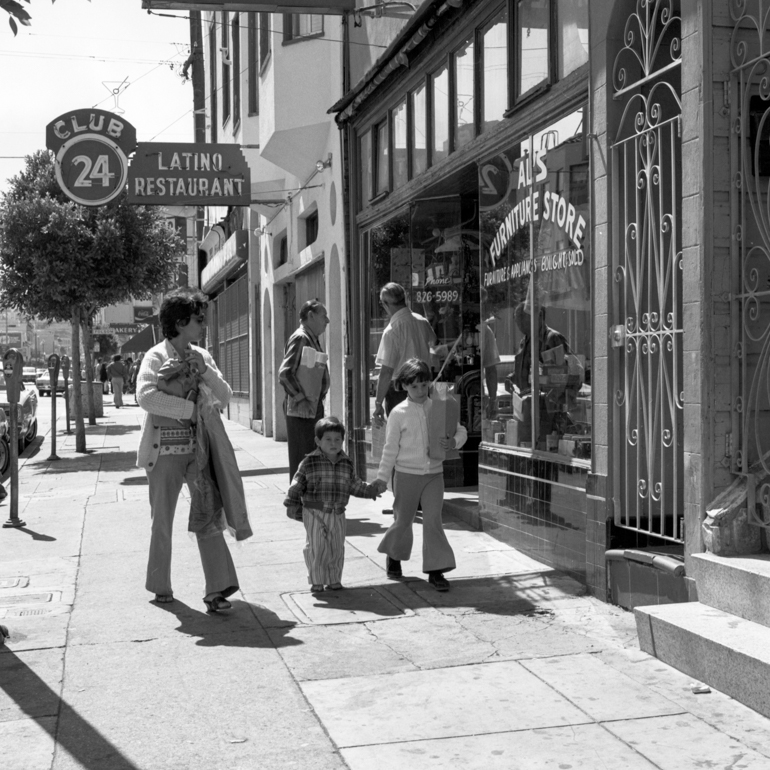 Street Scene on 24th and Folsom Streets | August 2, 1978 | M2557_41
This shot comes from a set of photos taken in the summer of 1978 that show all sorts of businesses and sidewalk scenes, deviating from the typical infrastructure and equipment shots we see. Taken in a variety of neighborhoods around the city, Muni Photographer Lester Teal does a sort of "survey" of small businesses and commercial districts, taking shots inside and outside of shops, restaurants, and markets.
What he captures in these 55 plus photos is a cross section of the varied and unique neighborhoods that make up San Francisco. Scattered across the hilly terrain and woven together through a network of Muni's bus and rail lines, these neightborhoods are like small towns that grew together into one city, each with their own histories, people, and qualities. This time capsule of one such "small town" shows us just a sample of what a walk on 24th street at Folsom was like 37 years ago. Al's Furiture Store pictured here was located at 3086 24th, present day home to a coffee shop and next door, Club 24 at 3088 is a bar and restaurant under a different name. While much has changed in those 37 years, we're glad a walk down 24th street isn't too far off from this scene.
Be sure to check out more historic photos on the SFMTA Photo Archive website and follow us on Flickr, Twitter, Google+, and Instagram!