Taking Muni to the Giants Since 1958!
Thursday, October 23, 2014
That's right, San Francisco Giants fans have been taking Muni to see their beloved baseball team since the team first moved here in 1958. Today's photo treats from the SFMTA Photo Archive catch a glimpse of the excitement from the team's thirteenth game of the '58 season against the Philadelphia Phillies.
Playing at Seals Stadium on 16th and Bryant Streets, fans overwhelmingly preferred to take public transit to the game, filling coach after coach on the 22 Fillmore Line.
Looks like Muni Head Photographer Marshall Moxom had a few minutes to catch a glimpse inside the action, taking this shot of the game (and the Hamm's Brewery Building, far left).  Anyone know who's playing this inning? Looks like one team's player #14 is in right field.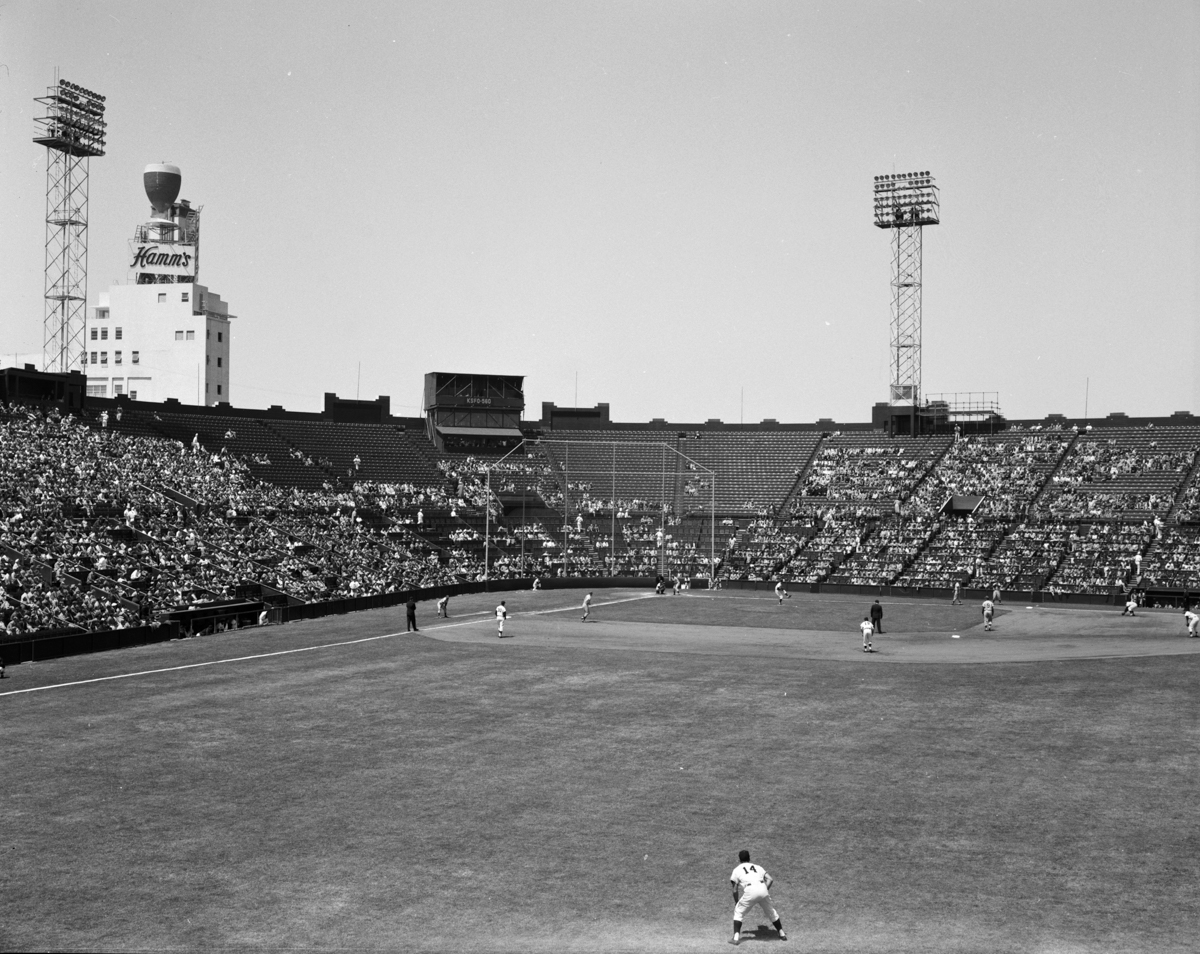 The San Francisco Giants vs. the Philadelphia Phillies in Seals Stadium | April 29, 1958 | X4135_8
Check out more historic photos on the SFMTA Photo Archive website and follow us on Flickr, Twitter, Google+, and Instagram!