UCSF Mission Bay Platform Project
Monday, February 11, 2019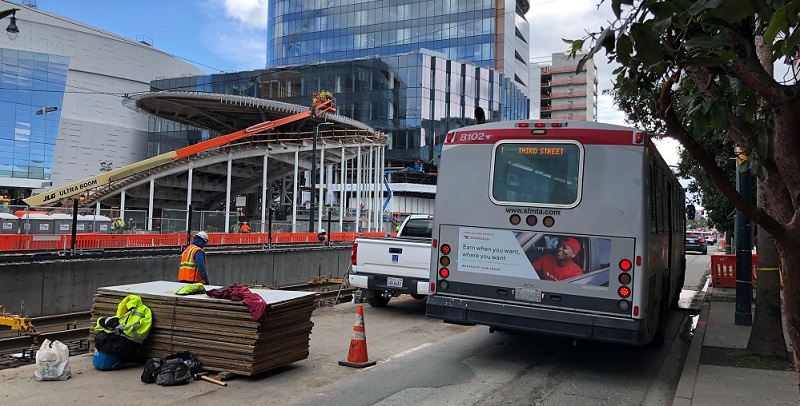 Here is the latest photo update for the UCSF Mission Bay Platform Project. The SFMTA is replacing the existing UCSF Mission Bay platforms along 3rd Street between South and 16th streets. To accommodate construction work on the platform and train tracks, the T Third is being bus substituted through March. This is in anticipation of the new Golden State Warriors' Chase Center and the growth in jobs, housing, healthcare and retail in Mission Bay.
Phase C finished this weekend as 3rd Street reopened to thru traffic Saturday. Test trains went through the new crossovers with no problem and the T-Third Bus ended its detour and will board at curbside stops near the train platforms. The 55 16th Street and 91 Owl also returned to their normal route. Phase D's track work and platform reconstruction began today, February 11th.
Below is a collection of photos documenting some of the work being done. If you would like to share some of your own, be sure to tweet us at @SFMTA_muni.