Under the Loupe: Thanksgiving Pies in the Haight
Wednesday, November 26, 2014
Sometimes the best parts of a photograph are not necessarily the overall composition or featured subject but the small details that can only be seen on closer inspection.
This shot, taken to document the reconstruction of the Haight Street line after the 1906 Earthquake and Fire also gives a little clue as to what was on the menu at least at one restaurant for the Thanksgiving holiday just days away.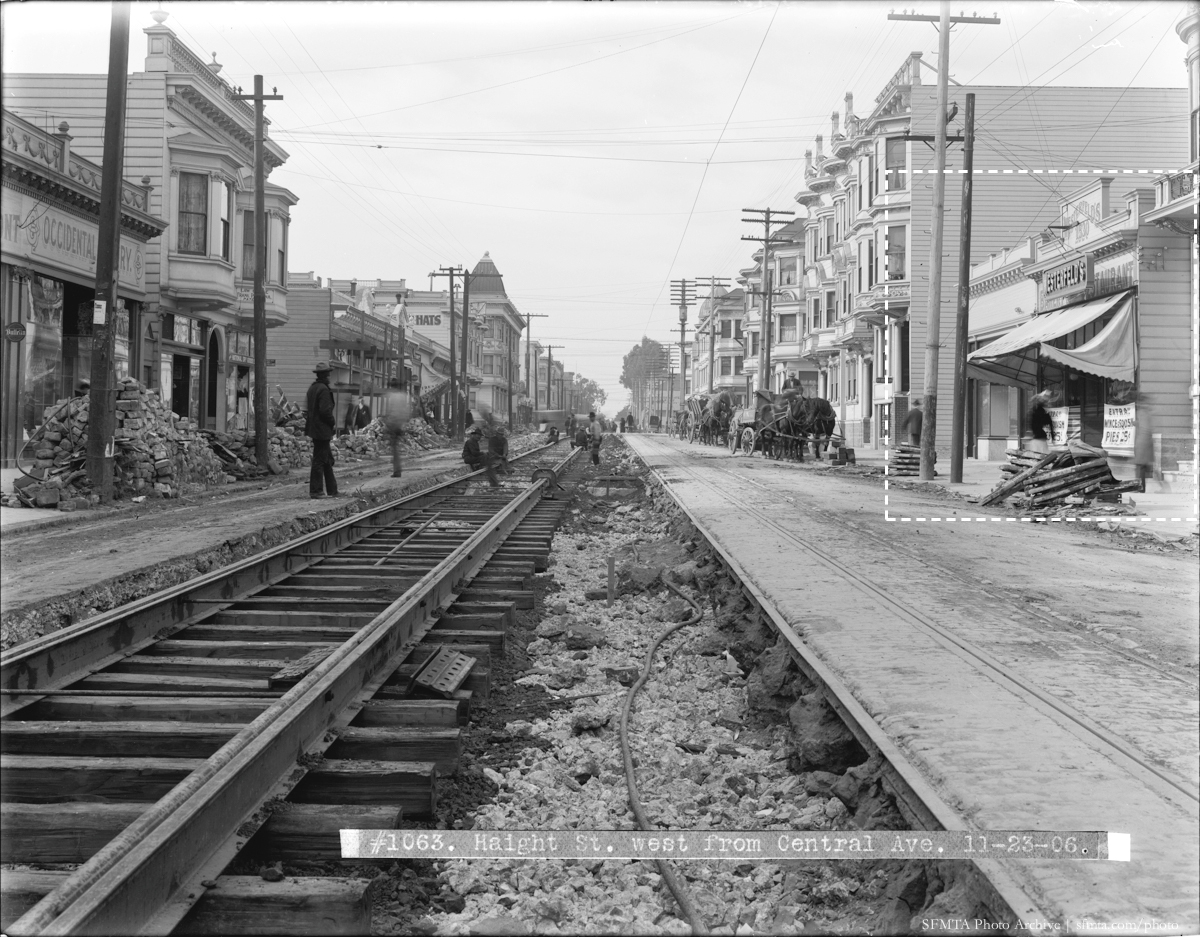 Tracks on Haight Street, West from Central Avenue | November 23, 1906 | U01063
Zooming in on Westerfeld's Restaurant on the north side of Haight, we see an advertisement for mince pies and squash pies (pumpkin, perhaps?), for just 25 cents. I bet that those pies were enticing the track workers as they labored to remove old cable car tracks and hand dig the trenches to lay new streetcar rails.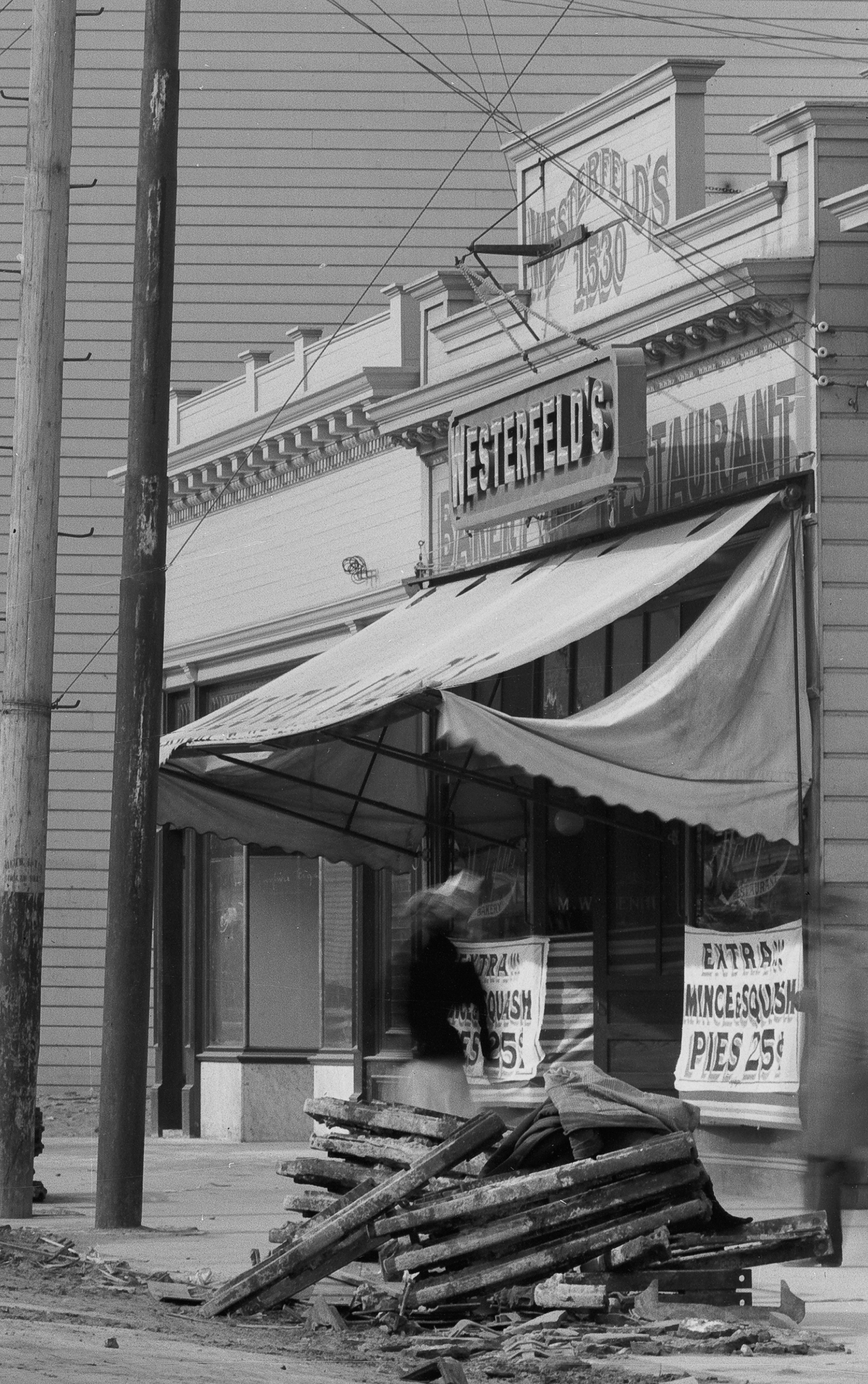 Thanksgiving Pies at Westerfeld's Bakery and Restaurant, 1530 Haight Street | November 23, 1906 | U01063
I also bet that 108 years later, San Franciscans are looking forward to enjoying Thanksgiving with some fresh baked seasonal pies.  Which kind is your favorite?  Happy Thanksgiving, San Francisco!
Check out more historic photos on the SFMTA Photo Archive website and follow us on Flickr, Twitter, Google+, and Instagram!