Veterans Serving at Home and Away
Thursday, November 6, 2014
This week's Archive post pays an early tribute to our country's military veterans who serve our country overseas and on the home shores. In this photo, taken just two years after the end of World War II, we see the Muni employees who returned from the war to serve their city as operators, mechanics, administrators, photographers and many other positions. 
Head Photographer Marshall Moxom, who captured this group photo in 1947 served in the Navy as, you guessed it, a photographer. While he was not out in the thick of the battlefield (rather photographing for training), the skills he gained in the service were put to good use for over 30 years working for the Public Utilities Commission (which Muni was a part of).
This shot was taken at the War Memorial Veterans Building in the Civic Center and catches a group of Muni employees who were part of the local Veterans of Foreign Wars installation there.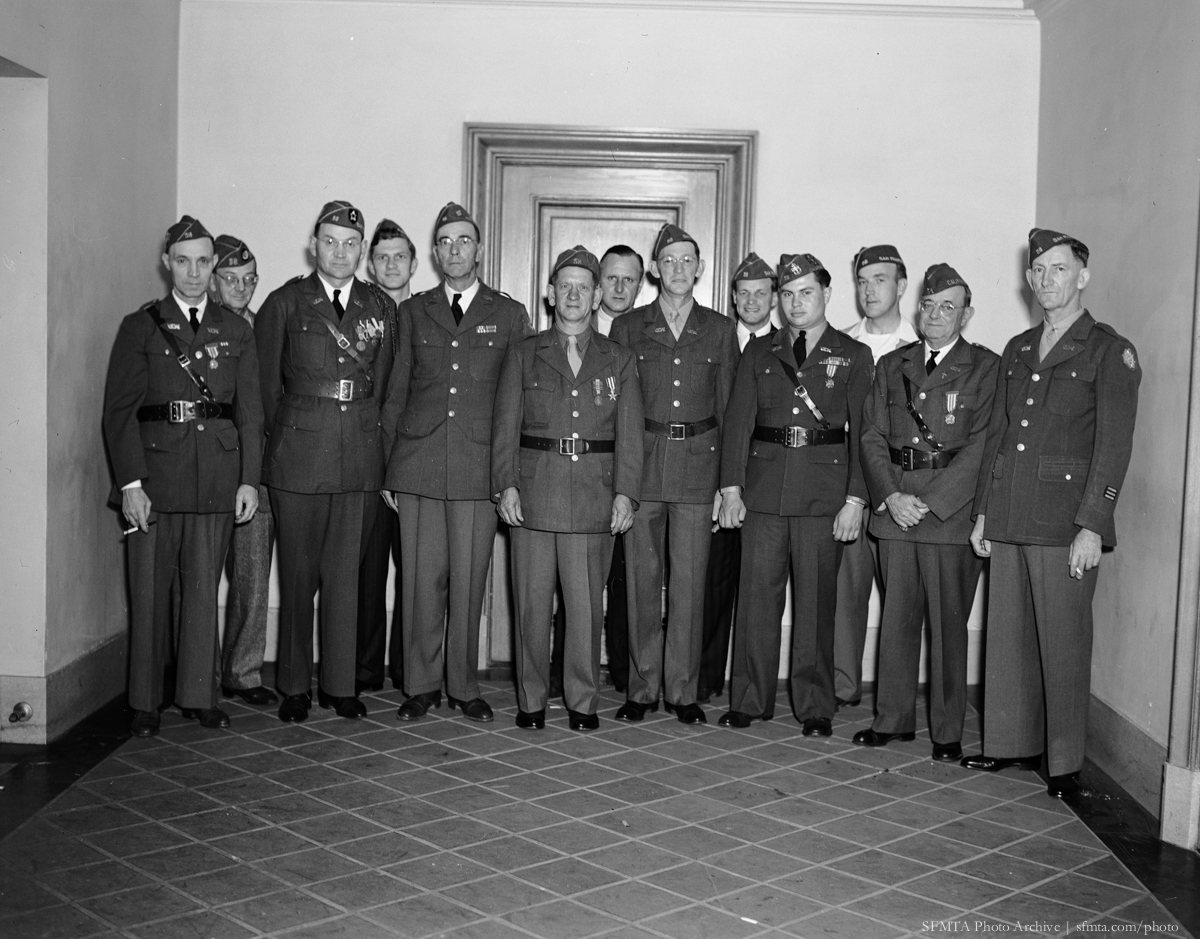 Muni Employees' Veterans of Foreign Wars Installation | April 18, 1947 | X1236
Service to our nation takes many forms, and the men and women who have served as part of our military certainly deserve a holiday to honor and remember their commitment and sacrifice. Here's a throwback salute to the Muni employees of yesterday and today who have served both the City of San Francisco and the United States of America.
Check out more historic photos on the SFMTA Photo Archive website and follow us on Flickr, Twitter, Google+, and Instagram!