Twice a month we share some of our favorite vistas and destinations in the city and the Muni routes and lines that will take you there.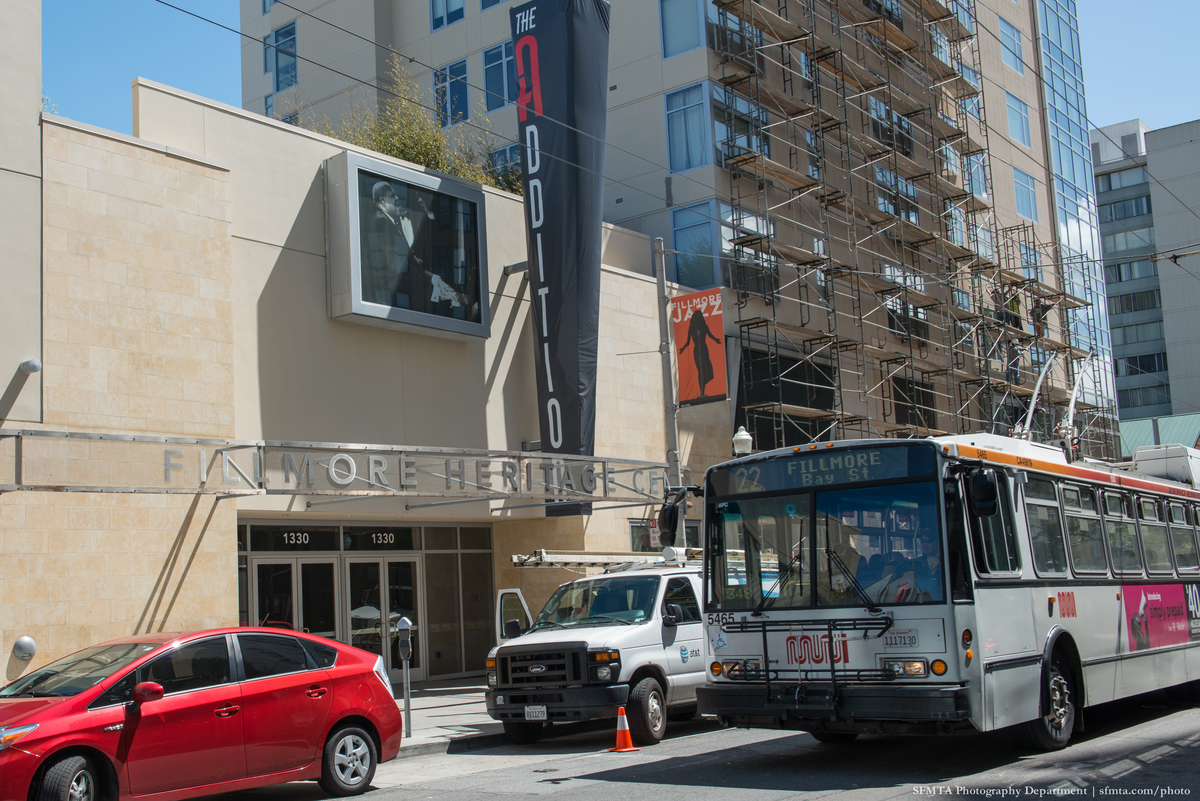 The Fillmore Heritage Center, home of San Francisco's Jazz Heritage Center. April 8, 2015 (Photo: SFMTA)
The Jazz Heritage Center, located within the Fillmore Heritage Center at 1320 Fillmore Street, is the only permanent cultural and educational complex dedicated to the long history of jazz in San Francisco and the city's Fillmore District. The Jazz Heritage Center's mission is to promote and preserve jazz, an American natonal treasure, while celebrating its presence as an active, living art form in San Francisco and beyond. The center is also home to a newly built media center and screening room featuring a deluxe 39-seat theatre with state-of-the-art projection technology.
Did you know?
Located within the new Fillmore Heritage Center in the heart of the Historic Fillmore Jazz Preservation District, the non-profit Jazz Heritage Center is part jazz museum, part jazz cultural center, and part jazz art gallery.
In the 1940s and 1950s the Fillmore District was a music destination, boasting two dozen active nightclubs and music halls within a square mile. 
The late Maya Angelou spoke of the Fillmore District's legacy in her groundbreaking work "I Know Why the Caged Bird Sings."
The Fillmore District's jazz legacy nearly vanished in the 1960s due to redevelopment.
How to Get There
Muni Bus Routes: 22 Fillmore, 31 Balboa