Want to Ease Parking in Your Neighborhood? Join Our Open Houses
Residential parking is an issue in any crowded city, and San Francisco is no different. But while San Francisco's Residential Parking Permit program hasn't changed much since it began in 1976, the city has. That's why we're continuing our community meetings to address the natural questions: does the program still work? And if not, what changes could make it work better?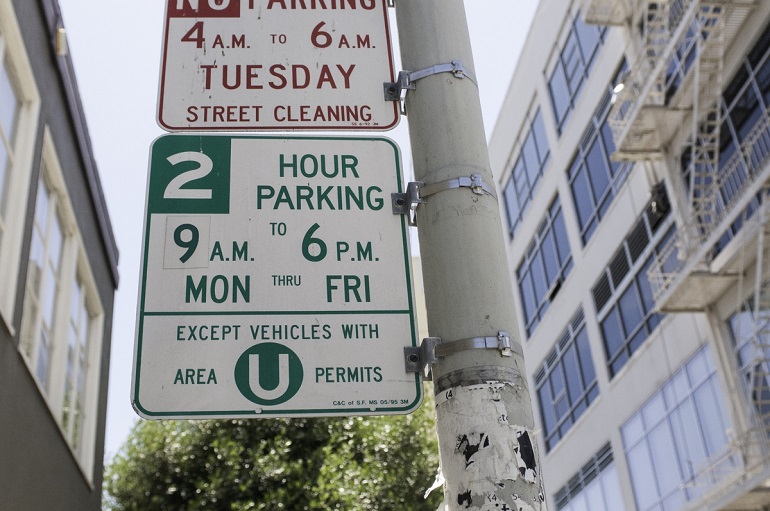 Last fall, we asked thousands of San Franciscans to take an online survey about San Francisco's permit parking program. We've learned a lot from that survey, for example:
43 percent of those who live in permit areas have a permit.

Most people with permits rent their homes.

Those with only one vehicle are less likely to have a residential parking permit.
We also hosted four open houses in four different areas of the city to share details about the program and to gather feedback on how to improve it.
We had some great conversations with neighbors all over the city. While a few people thought the program worked well, many more felt like some changes were needed.  Here's a few examples of what we heard:
"After work, I usually have to circle the block at least three or four times before finding parking on my street, and sometimes I still don't find parking. I end up parking several blocks away. It is difficult for residents to find parking in areas without permit parking. We need it."

"I don't want permit parking on my street. My kids and grandkids visit and stay overnight, and I have friends who visit often. Permit parking would mean they have to move their cars every one or two hours. This would be a real inconvenience."

Another person asked: "Is it possible for us to print our visitor parking permit online? It would be more convenient if we are able to do it this way."
We're hosting a series of follow-up meetings in May and June, one in each of San Francisco's 11 supervisorial districts. These community workshops will give us a chance to share results from the fall survey, present research findings, get input from the public on ways to improve the permit program and discuss preliminary policy reform options.
The SFMTA would like to hear from you! We hope you can attend one or more of these upcoming workshops to discuss San Francisco's neighborhood parking. 
| | | | |
| --- | --- | --- | --- |
| 5/3/2016 | 6 to 8 PM | San Francisco Day School | 350 Masonic Avenue |
| 5/4/2016 | 6 to 8 PM | Calvary Presbyterian Church | 2515 Fillmore Street |
| 5/9/2016 | 6 to 8 PM | Richmond Rec Center |  251 18th Avenue |
| 5/10/2016 | 6 to 8 PM | Grace Lutheran | 3201 Ulloa Street |
| 5/18/2016 | 6 to 8 PM | CCSF Chinatown/North Beach | 628 Washington Street  |
| 5/19/2016 | 6 to 8 PM | CCSF Mission Campus, Room 109 | 1125 Valencia Street |
| 5/23/2016 | 6 to 8 PM | St. Stephen Catholic Parish | 475 Eucalyptus Drive |
| 5/25/2016 | 6 to  8 PM | Minnie Lovie Ward Rec Center | 650 Capitol Avenue |
| 6/1/2016 | 6 to 8 PM | St. Anthony's | 150 Golden Gate Avenue |
| 6/2/2016 | 6 to 8 PM | CCSF South East Campus | 1800 Oakdale Avenue |
|  6/8/2016 | 6:30 to 8:30 PM | Harvey Milk Arts Center | 50 Scott Street |
If you can't make it, you can also provide feedback to:
Kathryn Studwell
Program Manager of Residential Permit Parking
InfoRPP@sfmta.com
To learn more about the evaluation of San Francisco's residential parking program and to sign up for updates, please visit our project page at sfmta.com/neighborhoodparking.