The World's Fair That Transformed Muni 100 Years Ago
Thursday, February 19, 2015
Tomorrow marks the centennial of the opening of the Panama Pacific International Exposition (PPIE), a massive world's fair event that signaled the completion of the Panama Canal and showed the world that San Francisco was back on its feet after the devastating 1906 earthquake and fire.
The Expo had an incredible impact on San Francisco and our city's transportation network. The 635-acre fair lasted through Dec. 1915 and attracted millions of visitors from around the globe. This meant San Francisco needed to build the infrastructure to move this multitude.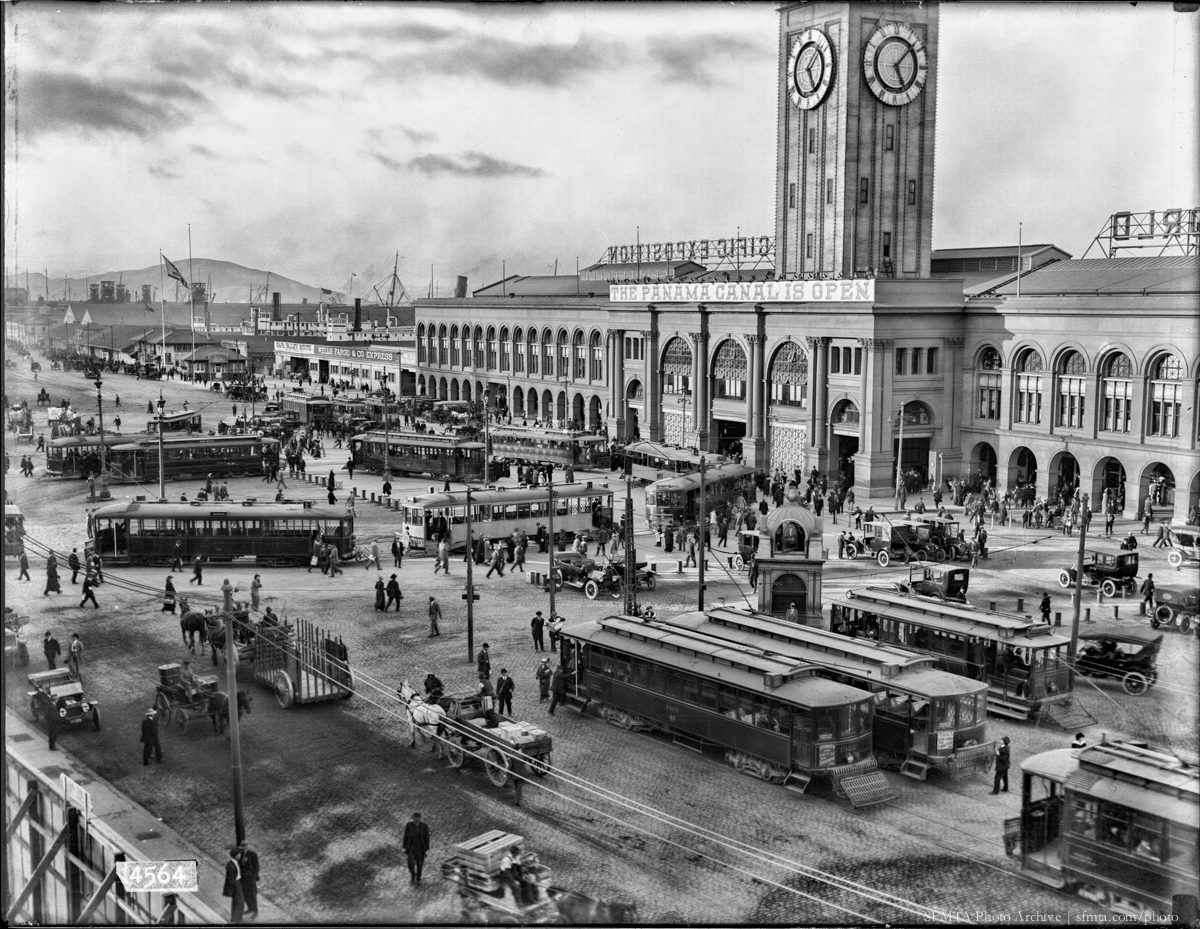 The Ferry Building Welcomes the World to San Francisco Above a Bustling Ferry Loop Terminal | September 25, 1914
The PPIE drove the first expansion of the Municipal Railway, turning the fledgling one-street electric railroad into a true public transit system.
Between 1912 and 1915, Muni expanded its single Geary Street line into a total of nine lines, six of which became a permanent part of Muni (the other three were special fair service). The opening weekend was one of the busiest. Muni transported 265,000 people on opening day alone—that's more than all of Muni's current Metro lines and top four bus routes combined. 
Construction Junction at Geary and Van Ness to Connect the New H Van Ness/Potrero Line to Muni's Geary Street Backbone | June 24, 1914 | W1877
Shuttling visitors to and from the fair was undoubtedly an enormous undertaking, which taxed San Francisco's entire transportation network, both public and private. In competition with Muni, the privately operated transit company United Railroads (URR) of San Francisco had well-established electric and cable lines a monopoly on Market Street service. Despite their foothold, the URR refused to build any new tracks and only had one line (the Fillmore Line) directly to the Fair, and it was soon at capacity.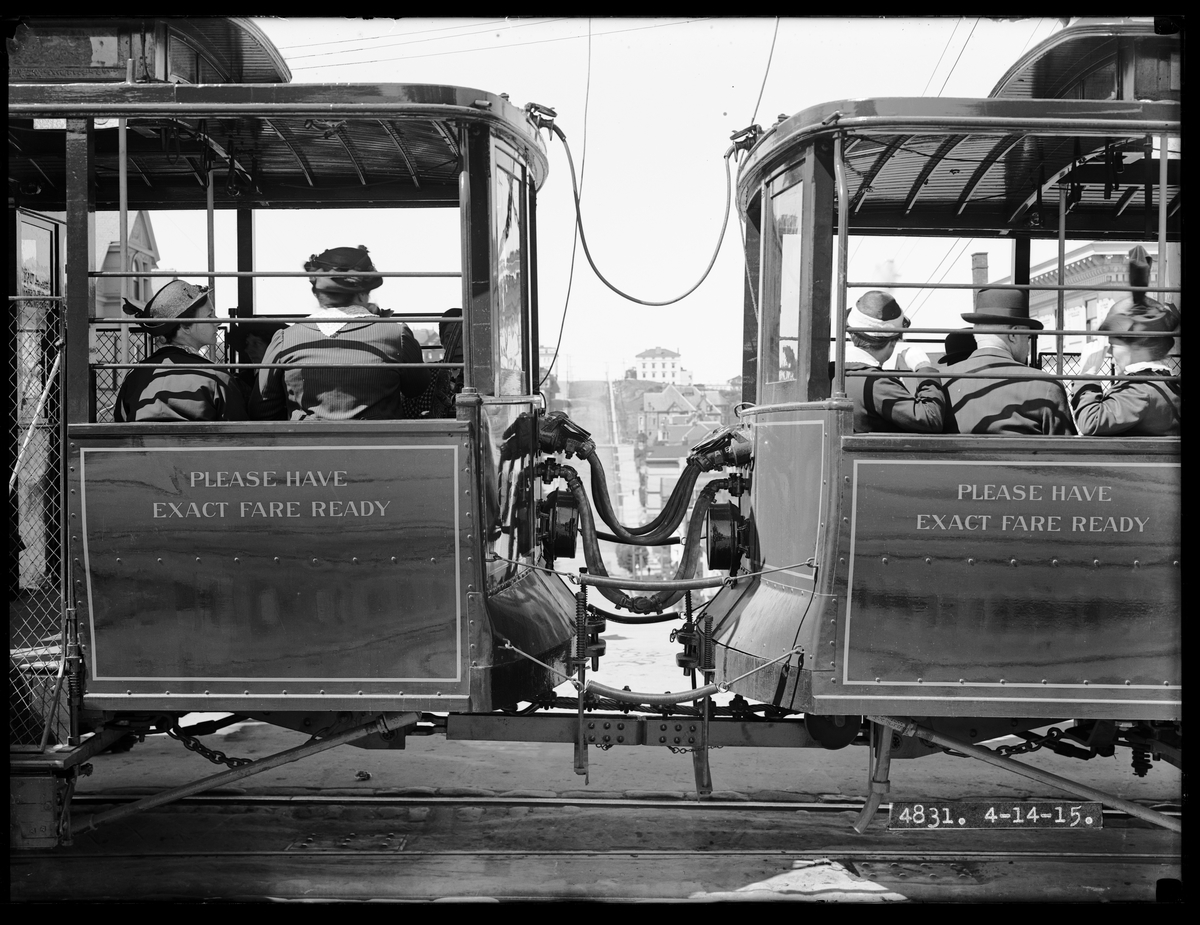 Air Coupling to Accommodate Extra Panama Pacific Expo Passengers on Two Fillmore Hill Streetcars at Fillmore and Broadway Streets | April 14, 1915
Aside from streetcars, private automobile "jitneys" fought both the URR and Muni for a chance to make a quick buck off of the fair. Much to the ire of mass transit providers, these unregulated autos would drive along streetcar lines and try to pick up passengers waiting for streetcars for a nickel a ride (same fare as the streetcar). Not only trying to siphon off fare revenues from the real heavy lifters, but also clogging up streetcar tracks with extra traffic.
This year organizations across the city will be hosting numerous events to commemorate the centennial. Check out the PPIE at 100 website for great stories and images of the fair as well as a list of fun, family friendly events.
Also, be sure to check out more historic photos on the SFMTA Photo Archive website and follow us on Twitter and Instagram to keep informed about our PPIE photo features.