You and Me Sunday Driving
Thursday, October 9, 2014
This Sunday, June 4, 1967 shot at Haight and Clayton comes from a series of about 20 photos taken from Masonic to Stanyan to illustrate the traffic flow (or lack thereof) along Haight St.  All shapes and sizes of autos appear in the series, some rare (note the Volvo PV444 and Porsche 356 to the left), some regular (more than a handful of then-ubiquitous VW Beetles populate these shots). 
Aside from its original intention of demonstrating just how problematic so many cars in such a small neighborhood can be, this shot gives us a glimpse into what the Haight really looked like back in the heyday of the Hippie scene.  Note the knapsack-toting long-hair looking to break through the traffic stream to make a safe crossing and the group of young people heading east towards Ashbury.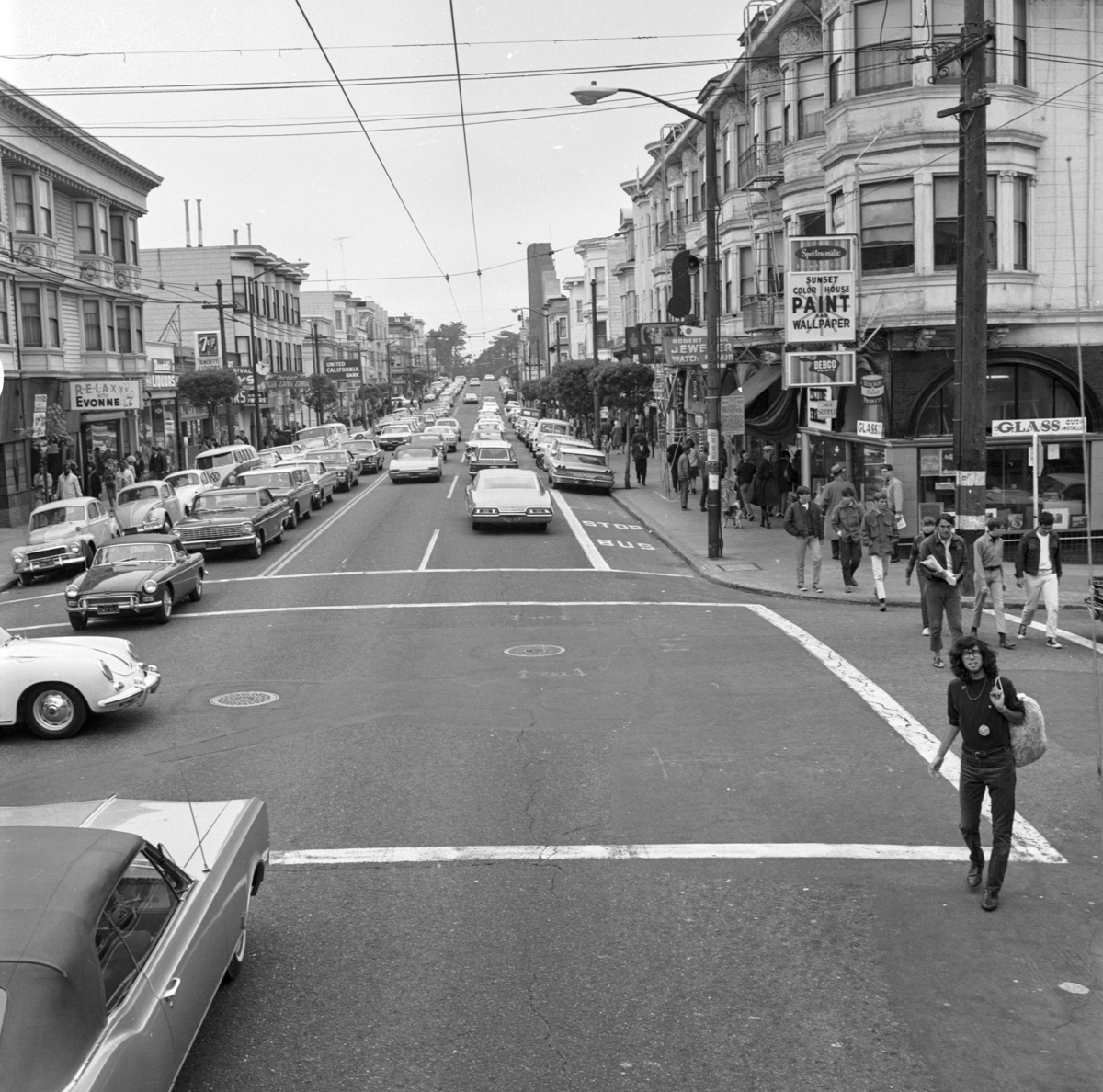 Traffic Conditions on Haight Between Masonic and Stanyan | June 4, 1967 | M0081_3
Photos like this move beyond pure documentation to give us a perspective on our City and its past to consider the present and future of our beloved San Francisco.  After all, people are still strolling down Haight Street looking for something to do some 47 years later!
Check out more historic photos on the SFMTA Photo Archive website and follow us on Flickr, Twitter, Google+, and Instagram!